Celebrate International Women's Day with art and music. Get All Shook Up at Westchester Broadway Theatre, enjoy an afternoon with rock and pop music performed by the The Rock 'n' Rollers, and explore the new art exhibits all around town. It's also First Friday, which means exhibits and music from the Nyack Art Collective and a new Artist of the Month at the Hopper House. And, if you have a sweet tooth, don't miss Maple Sugar Day at Marydell.
This Fri-Sun list of what to do and where to do it is brought to you by Rockland Center for the Arts and Johnny Rockets. On Saturday, come to Rockland Center for the Arts' Summer Camp Open House, explore three new exhibits, or take a stroll through the Catherine Konner Sculpture Park to view the Natural Progressions and RoCA Nest 2019 exhibits.
Friday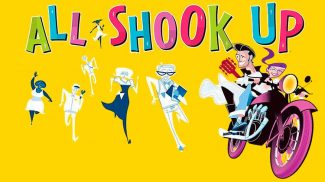 Westchester Broadway Theatre presents All Shook Up. Set to the hits of the King of Rock and Roll himself, Elvis Presley, this musical will have you dancing in your "Blue Suede Shoes" all night long. Inspired by Shakespeare's Twelfth Night, the music is all Elvis, and the result is a night of hilarious and enchanting 1950s fun. This is the story of Chad, a mysterious motorcycle-riding, hip-swiveling roustabout. When he rides into town, everyone's lip-curling and all shook up with secrets, music, and romance. Lovers meet, woo, pursue and more, all in one zany night that will change the town forever. Tickets are available online. Show runs through May 5th, Fri 11:15a and 6:15p, Sat 6:15p, Sun 11:45a and 5:15p, and Thurs 11:15a and 6:15p, 1 Broadway Plaza, Elmsford.
On the First Friday of each month, local businesses host art and music events.

Check out the open themed art show with the Nyack Art Collective and listen to live music by Nyacks own Michele Solomon. 7:30-10p, 104 Main St, Nyack.

From 6-7p there will be a reception for reception for resident artist Shu Mei Chen, the First Friday Artist of the Month, followed by an artist talk from 7-8p at Edward Hopper House, 82 N Broadway, Nyack.
Join the Rockland Audubon Society for the educational nature program Shorebirds and Horseshoe Crabs presented by Stephanie Feigin. The program features a presentation about shorebirds, horseshoe crabs, how their populations have declined, and our efforts to protect these important species and their habitats along Delaware Bay. Meet at 7p for refreshments and conversation with fellow birders and nature enthusiasts at Congers Lake Memorial Park Community Center, 6 Gilchrest Rd, Congers.
The Children's Shakespeare Theatre presents Measure for Measure: a Dark Comedy. Watch the story of Angelo, who was appointed deputy by the duke, to enforce the law. Angelo's first act is to sentence a man to death. The sentenced mans sister, Isabella, postpones her religious vows to ask for mercy. Angelo asks Isabella to consider what is most important: Justice or Mercy? Fri and Sat, 7:30p, Tappan Manse Barn, 32 Old Tappan Rd, Tappan.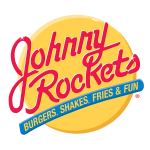 It's 'Smokin Chipotle time at Johnny Rockets in West Nyack. Escape from the complicated world for burgers, shakes, fries, and fun. Nyack Weekender readers get 20% off their entire purchase through 4/10/20.
Saturday
Ever wondered how maple sap is harvested from maple trees at the end of each winter? Attend Marydell's Maple Sugar Day. You can sample the sap as it's tapped from trees and observe maple syrup bein produced by boiling maple over an open fire. 11a-2p, Marydell Faith & Life Center, 640 N Midland Ave, Nyack.
Looking for something fun to do for your kid(s) this summer? Don't miss the open house for the Summer Arts & Play Program at Blue Rock School. Meet the staff and tour the wooded property. 1p, 100 Demarest Mill Rd, West Nyack.
Join the Phoenix Theatre Ensemble for its staged reading of Hedda Gabler. Follow the story of beautiful and intelligent Hedda, who yearns to escape her marriage to a man she finds numbingly dull. Suffocated by the expectations and limitations of society, she is driven by a desire to have control. 2-4p, Nyack Library, 59 S Broadway, Nyack.
Sunday
It's spring ahead, so don't forget to set your clocks ahead one hour before you go to sleep! Daylight savings time begins at 2a on Sunday!
And there is another Summer Camp Open House: Stop by the Rockland Center for the Arts, meet the staff, enjoy a free art workshop, and tour the grounds. 1-4p, 27 S Greenbush Rd, West Nyack.
Minyi Zhang is performing classical piano music by Bach, Haydn, Schubert, and more at the Young Masters Recital Series. 1:30-3p, Valley Cottage Library, 110 Route 303, Valley Cottage. Please RSVP
Stop by the Rockland Center for the Arts for three new, exciting exhibitions. Each exhibit focuses on life stories and is on view through April 19. Come to the Opening Reception, 2-5p, 27 S Greenbush Rd, West Nyack.

Anthropocene Outpost: Stories of the Future by Zachary Skinner. Explore a selection of paintings and sculptures that present depictions of human encounters with a damaged post-industrial landscape.

Perspectives is focusing on the cultural identity and autobiographical storytelling by Jean Michel Dissake, Dalit Gurevich, Russ Ritell, Mary Ting, and Jayoung Yoon.

You Are Here explores the issues and individual expressions of everyday life as portrayed through a diverse range of artists and disciplines. All artists visually represent an aspect of their life stories.

And, in addition to the exhibits, the premier of One Good Story, a short film by Nyack Sketch Log author and illustrator, Bill Batson, will be shown in the media space during the opening reception. The film features nine creatives who answer the question: "If you had only one good story to be remembered by, what would it be?"
The Sparkill Concert Series presents Beethoven Piano Sonatas. This concert will present sonatas from different periods to give you the opportunity to witness the evolution of Beethoven's style. Sonatas No. 8, No. 10, and No.26 will be performed by Oxana Mikhailoff. Sonatas No. 21 "Waldstein" and No. 32 will be played by Vassily Primakov. Guest artist, high school student Emily Hazim, will open the concert with the first movement of Sonata No.17. 3-5p, Union Arts Center, 2 Union St, Sparkill.
Nyack resident, and highly esteemed photographer Kellie Walsh, is holding her first retrospective photography exhibit IMAGERY OF THE HUMAN SPIRIT- A RETROSPECTIVE. Come mingle among the art, experience the flavors of exotic food, and feel and dance to the rhythm of percussion. 4-8:30p, The Headspace Studio, 79 Main St, Nyack.
Join the Nyack Pop-Up Chorus for their monthly sing. In honor of March being Women's History Month, you will be singing songs with ladies' names in them. 6p, Casa del Sol, 104 Main St, Nyack.
Next Week
Wednesday
Rivertown Film presents Varda by Agnès. Watch a characteristically playful, profound, and personal summation of Agnès Varga and her six-decade artistic journey, shedding new light on her films, photography, and recent installation works while offering one-of-a-kind reflections on everything from filmmaking to feminism to aging. 8p, Nyack Center, 58 Depew Ave, Nyack.
The Nyack Weekender is your Fri-Sun list of what to do and where to do it. This weekly series is brought to you by Rockland Center for the Arts, and Johnny Rockets.
To get the Nyack Weekender delivered to your mailbox auto-magically every Friday morning, add your name to our mail list. Visit our online sign-up sheet to subscribe.