It's a precarious time to be out and about, but if you're feeling healthy–and brave–there are a few art openings to check out this weekend. Enjoy moments of daily life Through a Woman's Lens by Jaqueline Fiore.  And as spring is almost here, it's time to check in with fellow gardeners at the Nyack Seed Exchange.
This Fri-Sun list of what to do and where to do it is brought to you by Rockland Center for the Arts and Johnny Rockets. Rockland Center for the Arts will be closed through Sun, Mar 15. There have been no immediate cases related to RoCA or its programs. RoCA is taking this action out of an abundance of caution and in recognition of those individuals who may be immunocompromised.
Friday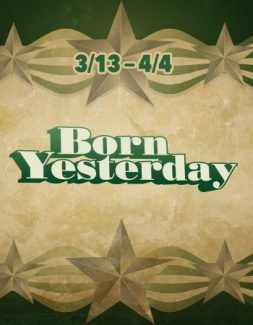 ALL PERFORMANCES THROUGH SUNDAY, MARCH 22 CANCELLED. Elmwood Playhouse presents Born Yesterday. Love and lawlessness collide when junkyard tycoon Harry Brock comes to Washington, DC with his girlfriend, ex-show girl Billie Dawn, to buy a senator. To make Billie more socially acceptable, he hires a journalist to educate her. Sparks soon fly between Harry and Billie as she tries to thwart his plan to buy a congressman. Tickets are available online. Show runs through April 4. Fri and Sat 8p, Sun 2p, 10 Park St, Nyack.
CANCELLED Maureen's Jazz Cellar presents the Dred Scott Trio. Enjoy a retrospective of their music to celebrate their 25th anniversary. 8p, 2 N Broadway, Nyack.
Saturday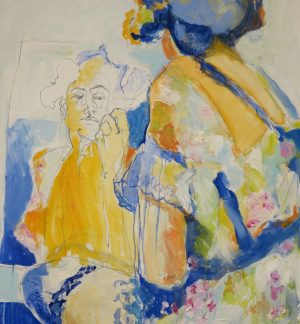 Rockland County artist Jaqueline Fiore presents her first solo exhibition Through a Woman's Lens. Enjoy a glass of wine and explore canvases that capture moments of daily life that are often forgotten, ignored, or too painful to remember–drawings with vivid color, abstractly painted. Lines, shapes, and textures are there to be explored. Fiore may start out with a line drawing, but as the paints are added the imagination takes over and the image begins to guide itself. The exhibit is on view through March 29, Thur and Sun from 1-6p, Fri and Sat from 1-9p. The Opening Reception takes place from 2-6p at the Piermont Fine Art Gallery, 218 Ash St, Piermont. If you cannot attend the opening reception, Jackie Fiore will also be in the gallery during operating hours through March 29.
At Women's Vitality LIVE you can learn powerful practices to access your feminine energy, unlock hidden gems of your vital force, amp up your vitality, and more. Fri 1-5p, Sat 10a-5p, and Sun 10a-4p, Unions Arts Center, 2 Union St, Sparkill.
CANCELLED It's the 16th Annual Women of Leadership and Vision Brunch, and the Nyack Center will honor women in Rockland County who have made a difference. This year's honorees are Nita Lowey, Ginny Norfleet, and Jill Warner. The Historical Woman of Leadership and Vision is Toni Morrison. 10a-12p, Nyack Center, 58 Depew Ave, Nyack.
Attention gardeners! The Nyack Seed Exchange is back. Share seeds and experiences, learn about seed saving, and become a better gardener. Saturdays 12-3p and Wednesdays 6-8p at the Nyack Library, 59 S Broadway, Nyack.
CANCELLED due to an abundance of caution. See Chris Dei and Tom Artin Duo's Art Exhibition Fauna & Flora. Explore images of the natural world, celebrating the beauty of flowers and trees, and the majestic wildlife of Africa. 7-10p, Bell-ans Center for Creative Arts, 103 S Greenbush Rd, Orangeburg.
Sunday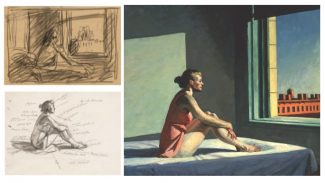 Stop by the Edward Hopper House for Hop Into Art: Weekend Family Workshop sketch people and rooms in the Hopper House, and then add watercolor and details in the Art Lab. 1-3p, 82 N Broadway, Nyack.
Next Week
Monday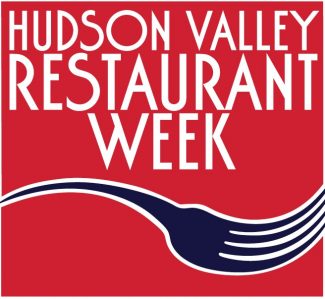 The Hudson Valley Restaurant Week is back from March 16-29. Over 200 restaurants throughout the Hudson Valley offer special three-course dinner menus for $32.95. Many also offer three-course lunches for $22.95. Participating Nyack restaurants include 8 North Broadway, Broadway Bistro, Communal Kitchen, Joe & Joe, Maura's Kitchen, Texas de Brazil, Two Spear Street, Velo Bistro & Wine Bar, Wasabi, and Yard House. For a full list of participants, please visit www.valleytable.com.
The Nyack Weekender is your Fri-Sun list of what to do and where to do it. This weekly series is brought to you by Rockland Center for the Arts, and Johnny Rockets.
To get the Nyack Weekender delivered to your mailbox auto-magically every Friday morning, add your name to our mail list. Visit our online sign-up sheet to subscribe.