by Mike Hays
It's unclear why the Nyack Postal Service chose April 1, 1899 as the day to switch from having villagers picking up mail at a post office to home delivery. At Nyack's first post office, letters were put in a cigar box in Van Houten's store at Upper Nyack Landing. Residents picked through the box to find their mail. For that first delivery, many things had to fall into place neatly: each home needed a systemized street address; mail carriers had to be hired; uniforms had to be ordered; and mail routes had to be drawn.
It's a small wonder that confusion would reign. One of the many villagers named Blauvelt might get another Blauvelt's mail. How was a postman to find a house without a posted address? Where did carriers leave mail in a time when mailboxes and mail slots didn't exist? The story of that first day when carriers stepped out in matching gray suits and jaunty hats is, yes, a series of small April Fool's Day jokes. But more so, it's a lesson in the dawning of 20th century consumer convenience.
The Nyack post office in 1899 
Soon after the Upper Nyack post office opened, Nyack opened its own post office. The job of postmaster became a federally appointed position in 1836. As political parties changed, new postmasters of the appropriate party were appointed. Post offices were located in the postmaster's office or place of business, so post office locations hopscotched up and down Main St. and S. Broadway.
By the late 19th century, the post office had settled into a more permanent place called the Post Office Block, a row of brick buildings on S. Broadway (now occupied by Tallman Towers). Mail was brought to the post office five times a day in a two-wheel pushcart from the Nyack train station near the corner of Franklin St. and Cedar Hill Ave. The first day's mail was then sorted using a "state-of-the-art" routing system divided by carrier and then by block.
Nyack had to meet federal requirements to be able to initiate home delivery. The village just made the annual $10K volume cut-off due to the amount of mail sent by the Christian Alliance Publishing Company in S. Nyack. The U.S. Postmaster General's office certified Nyack on November 29, 1898, requiring the village to hire at least four letter carriers and one substitute, all of whom had to pass a civil service exam.
Additionally, the village had to install 28 mailboxes, provide sidewalks, street lighting, street signs, and ensure homes posted their address–much of which the village lacked in detail. The village was mandated to start up with its mail carrying on March 1, 1899. Like many federal projects, start-up was late.
The first Nyack letter carriers
Eleven people applied for jobs as mail carriers, each of whom took the required civil service exam. Four carriers were hired for the first day plus one substitute at $800 per year.
Harry Thomas, who lived at the foot of First and Gedney, had Route Number 1, which extended to Hook Mountain with many large estates and long driveways along N. Broadway. Thomas would take short cuts across the fields to drop off the mail. One day a postmaster walked the route with him. A few days later, an order came out that mail boxes were to be placed close to the street.
Ed Baldwin, who previously ran a fish market on Broadway, was the first substitute, but he was quickly given a wagon route covering S. Nyack and Grand View as it was integrated into the postal delivery system. Baldwin was known to run errands for the housewives, along with delivering groceries and medicines with the mail.
William Colsey was one of the hardest working postmen, covering Broadway, Upper Grand View, and Station Lane. He would get up at 2a to deliver a letter. If a letter came in after he finished his route, he would go back out and deliver it. He walked the entire route. He was known to pin mistletoe to his hat during the Christmas season.
Joseph Auer, born in Nyack on Lower Main Street at a time when there were few buildings west of Main, spoke both Italian and German. Auer soon had the other wagon route when Central Nyack was added to home delivery.
Phillip Doarzaph was a popular along his route but suffered a stroke after four years. He was given Colsey's route with a wagon so that he would not have to walk.
The first day
The five carriers who stepped out in new uniforms and mail bags on April 1 faced a number of challenges. Since street numbers were mostly new, mail to villagers was usually addressed to a name and village. If a street was named, the mail sorters were lucky. When carriers arrived at homes, they announced themselves with a postal whistle or by knocking on a door. On that first day, many of the women invited the carriers to sit down and rest while they had a cup of coffee or a sandwich.
It was a long day. The first delivery started at 7a, the second at mid-day, and the third at 6p. Each route covered about six miles. Carriers walked about 18 miles in all. Each carrier averaged about 150 letters per delivery. Street lights were uncommon on many streets, and were dim in other places. Joseph Auer ran into a rector of the Grace Episcopal Church on Franklin St. in the dark and it knocked him down. It was a tired group of carriers at the end of the first day. Fortunately, it was a Saturday, and they had the next day to recuperate.
Looking back
We take for granted postal service today. Many of us no longer send letters and some have never learned to send personal mail. Yet we still head to our mailbox in anticipation of what it may hold, much as villagers did on April Fool's Day when they were greeted by men in grey suits and jaunty hats.
Photos Courtesy of the Nyack Library
Michael Hays is a 30-year resident of the Nyacks. Hays grew up the son of a professor and nurse in Champaign, Illinois. He has recently retired from a long career in educational publishing with Prentice-Hall and McGraw-Hill. Hays is an avid cyclist, amateur historian and photographer, gardener, and dog walker. He has enjoyed more years than he cares to count with his beautiful companion, Bernie Richey. You can follow him on Instagram as UpperNyackMike.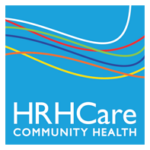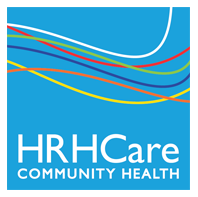 Nyack People & Places, a weekly series that features photos and profiles of citizens and scenes near Nyack, NY, is brought to you by
HRHCare
and 
Weld Realty
.