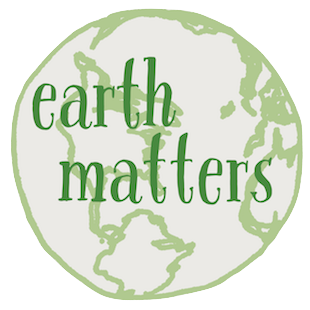 Earth Matters focuses on conservation, sustainability, recycling and healthy living. This weekly series is brought to you by Maria Luisa Boutique.

If Earth Matters to you, sign up for our mailing list and get the next installment delivered bright to your inbox.
by Dave Zornow
This might be remembered as the week when everything changed in response to the Coronavirus Covid-19. A week ago, it was a story in the news. Now it's in our neighborhood.
On Tues 3/17, Rockland County Executive Ed Day and County Health Commissioner Dr. Patricia Schnabel Ruppert report 31 positive cases of the novel coronavirus (COVID-19) in the county. That's a 121% increase over the 14 cases reported last Sunday.
On Monday, Rockland County Executive Ed Day declared a State of Emergency which included four  orders:
Emergency School Closing: Private and public K-12 schools must suspend class for two weeks, through March 31. Universities, colleges, and other public and private educational facilities must close but are not required to close dorms or dining halls. Non-residents are prohibited from visiting student housing or dining facilities.
Hoarding Prevention: Only two "commercial units" (for example, two bottles of hand sanitizer) from the county's list of restricted items can be sold to a household or business per day.
COVID-19 Test Protective: People who are awaiting test results must stay home and avoid interaction with the public until their results are returned.
Buffet and Salad Bar Protection: Buffets and salad bars can only include pre-packaged items.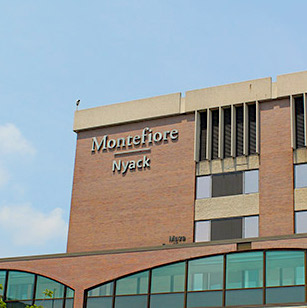 Montefiore Nyack Hospital has constructed a temporary patient entrance outside the main hospital entrance for screening COVID -19 at-risk patients. Montefiore Nyack says:
As of March 17, 2020, we are not permitting visitors in the hospital. There are three exceptions where one visitor per bedside is permitted: Mother Baby and NICU, Labor and Delivery, Pediatrics.

Anyone entering the h

ospital

will undergo a screening protocol. Additionally, patients will be seen by a licensed medical professional to assess their individual needs and provide direction for care.
Good Samaritan Hospital in Suffern is providing appointment-only drive-through coronavirus (COVID-19) specimen collection for former patients whose physicians are affiliated with the hospital. A referral from one of these physicians is mandatory and specimen collection will be conducted only by appointment.
Also: Effective 8p on 3/19, the interior portions of the Palisades Center will be closed by order of NYS Governor Andrew Cuomo. Stores with outside access, including Home Depot, Target, Dick's Sporting Goods, and Best Buy have dedicated exterior entrances and can remain open.

Are the new protocols in place in Rockland County an over reaction? Not according to Mattia Ferraresi whose Boston Globe article, A coronavirus cautionary tale from Italy: Don't do what we did, is a first person account of her experience. "Many of us were too selfish to follow suggestions to change our behavior. Now we're in lockdown and people are needlessly dying."
How could this happen so quickly? There's recommended reading for that too–especially if you are a fan of infographics and the math behind the science. Coronavirus: Why You Must Act Now is a call to politicians, community leaders, and business leaders, which convincingly makes the case that the draconian restrictions we are now seeing should have been implemented weeks ago.
It's time to exhale and accept that this might go on for a while. This is a good time to get past the hoarding toilet paper period and start thinking about how we can make the most of future "shelter in place" time. Here are a few things that businesses and community members near the Nyacks are doing.
Nyack Library has closed its doors to the public through the end of the month. Not to worry- it's still virtually open for business via eBooks and other resources. Click on the Digital Resources link at NyackLibrary.org to see what's available.
Rivertown Film is looking into posting some work by local filmmakers during this pandemic period. Details are now being worked out.
From Facebook: "While Pickwick Bookshop will remain open 7 days a week, we will be closed to foot traffic and our doors will be locked. We will be providing curbside pickup for all purchases and same day delivery for purchases over $20. All you have to do is call us at (845) 358-9126 or send us an email at pickwickbooks@gmail.com with the title(s) you'd like to purchase. All transactions can be done over the phone by credit car

d or in person with cash. We'll note all delivery/pickup instructions. We're flexible."–

From Our Family to Yours, The Dunnigans
You can get online and curb service at Earth Matters sponsor Maria Luisa, too: "We  offer in-store (or curbside!) pickup, local (10960) delivery & virtual shopping options. Email us (mlgifts@marialuisaboutique.com) or DM us on Facebook or Instagram to coordinate your personal shopping experience at any time."
Here's a Facebook post from an old friend who is a math teacher in Maryland: "Any parents out there who need help getting their kids through math lessons they won't get if school is closed too long let me know. Skype is easy, and so is math!" Parents, this *might* be an opportunity to give your kids' education the extra attention you wish you could always provide, but never have the time to do! Teachers are now standing by to help. Many of them will be losing hours–and everyone may be losing ground in covering this semester's subjects. Tutoring by Skype is an investment in your kids, and it supports our teachers, too!
How to stay healthy, be safe, and just a little bit social: Go Take A Hike! Palisades Interstate 

Parks

offers three suggestions to stay healthy in these trying times: Go for a hike; take a meditative walk; sit and relax in your favorite outdoor space. Earth Matters columnist Susan Hellauer says the public is catching on. "Tackamack park was crowded with people, especially families with young kids, hiking last weekend."
Keep Rockland Beautiful's Community Cleanup Events on April 4-5 are being rescheduled. But you can still clean up any time on your own or in small groups who practice social distancing! KRB will even help equip you as you do good to clean up our community spaces.

The unseasonably warm weather might have you dreaming of the spring cycling season. 9W Bike shop owner Matt Poole says that business was unusually brisk for this time of year last weekend. "There were families and couples here. We sold kid's bikes and mountain bikes. There was a little small talk about the virus, but no one seemed overly concerned. Being outside (and well spaced out) is  recommended and people seem to be taking that advice," he said.

Consumers and small businesses are finding creative ways to navigate Life With Social Distancing. Skating coach Jocelyn Jane Cox is moving online. "I will be starting Tele-skating sessions this week in order to keep a bit of continuity for the kids. I think this is going to be really challenging time for kids to not only be out of school but to have all of their extra curricular activities suspended. Tele-skating will involve off-ice training, visualization, sports psychology, goal setting, etc." Response to this idea has been positive, says Cox. "My clients are thankful that I offered this."
Read Earth Matters every Wednesday on Nyack News And Views, or sign up for the Earth Matters mailing list.
Earth Matters  focuses on conservation, sustainability, recycling and healthy living. This weekly series is brought to you by Maria Luisa Boutique.