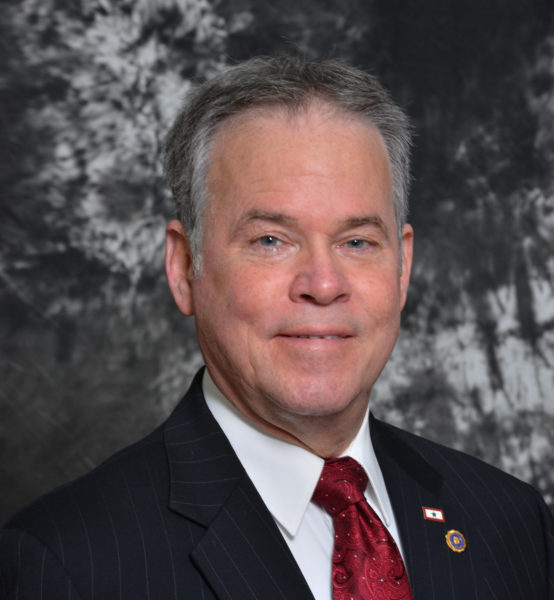 On February 7th, County Executive Ed Day gave his State of the County address at the Palisades Center in West Nyack. He spoke to the efforts of Rockland County Government to ensure a bright, sustainable, and safe future for the next generation of Rockland residents, and honored team members for their hard work and dedication. Here is a lightly edited transcript of his remarks:
I am honored to have you all join me this evening as I present the 2020 State of the County.
For the second year in a row, we are holding this event outside of the Chambers of the County Legislature, here at the Palisades Center. This is not in any way a slight against my partners in government.
Rather it is an opportunity to make government more open and a part of the "day to day" lives of the people of Rockland.
This is how good government should operate–with transparency and accountability to the people.
It is with great pride that I can report to all that the state of our beloved county is strong.
Though we continue to face challenges, we will not stop, nor will we take the easy way out. There is no turning back.
Together we will continue down the path forward that ensures a bright, sustainable and safe future for the next generation of Rockland residents.
When I first ran for County Executive, I made promises. I promised to right the fiscal ship.
In 2014, we faced a 138-million-dollar deficit.
Today we have a $32.2-million surplus, still below where we need to be, that we will continue to grow until we reach full financial strength.
Back then, we were the most fiscally stressed county in New York and now we have been completely removed from the New York State Comptroller's fiscal stress list.
I promised to grow our local economy.
During my time in Office, we have brought back $8.4 BILLION in ratables.
These additions will ensure the stability of our tax base for years to come – protecting homeowners from the double-digit tax increases of the past.
I promised to preserve Rockland's future.
Fighting illegal and dangerous housing through our Center for Codes Investigations "RCI" which has conducted over 26,000 investigations, issued over 32,000 violations and assessed almost $2 million in fines since its inception in 2015.
However, I did not do this alone. It is only together, with the dedication and ideas of our team that we have been able to accomplish so much.
Let's have a round of applause for the many talented and dedicated Commissioners, Department Heads and employees who have joined us tonight who do the daily work of good government.
Returning to the Palisades Center is also something of a promise from me to all of you that we will continue to focus on economic development and tourism here in Rockland.
This shopping and entertainment center is one of the keys to our future and make no mistake, we must do everything we can to help ensure its success.
Last year, 61 non-profits held over 400 events here.
They held fundraisers, ran awareness campaigns, provided trainings and reached members of our community–and those visiting from elsewhere – that they would not have had access to otherwise.
It is clear from their actions that the team here at the Palisades Center cares about our community and I thank them for their commitment to Rockland.
In addition to being a great community partner to our non-profits, the Palisades Center is also Rockland's number one tourist destination with approximately 24 million annual visitors. 76% of those visitors come from outside of Rockland.
That's over 18 million people coming to our County. Coming to shop – to eat – to explore and to help fuel our economy with their spending.
Each visitor here is helping to fund the services your government provides. Tonight, we are standing in the heart of Rockland's economic engine.
In 2019, the Palisades Center paid $21.4 million in property taxes and generated over
$22 million in local sales tax revenue. Their contributions to our community cannot be overstated.
But venues like the Palisades Center are in a pitched battle to remain viable as more and more people turn to online shopping.
Over the last few years, the Palisades Center has been proposing a much-needed internal enhancement, the use of space that already exists and adding parking to remain competitive in a changing economy.
The benefits to building out the existing space on the 3rd and 4th floors are significant.
700 construction jobs, 500 new permanent retail, entertainment and food service jobs, more ways to attract visitors to Rockland and an estimated $5 million in taxes generated for Clarkstown and the county. This would help stabilize the tax base for years to come to the relief of local taxpayers.
Last October, the Clarkstown Business and Economic Development Advisory Committee said that, "the town's economy and the continued success of the Palisades are intrinsically linked."
I couldn't agree more with that full assessment; much of Rockland's success is linked to this property.
Staying viable in the current economy means being able to bring more diverse offerings to this space.
And we must act now, without further delay.
We cannot allow the court system to rule on a decision that should rightfully be made here locally.
We do not want to see the problems of Mirant and North Rockland replicated here and must act to avoid that fate.
This is an opportunity to increase revenue and add jobs at no additional cost nor impact on our lives or environment.
I am once again imploring the parties involved to sit down at the table and find a way forward that benefits both the Palisades Center and the residents of Clarkstown and Rockland County.
We are greatly interested in seeing progress made but have no direct involvement in the process.
But with almost 5,000 people employed here at over 225 businesses. And more than two- thirds of them living in Rockland, we must set our strategy to allow this common-sense use of pre-existing space.
According to the most recent Tourism Economic Study from New York State, tourism accounted for 7.1 percent of all employment in Rockland and generated $30.4 million in local taxes.
This coincides with increased outreach efforts, both in and outside the United States by our Economic Development and Tourism team.
Our international tourism campaign contributed to a 33% increase in hotel room nights compared to 2018.
The region's leisure and hospitality sector grew over 5% – the strongest year-over-year December growth since 2001, evidence of the strength of Rockland and the Hudson Valley's tourism industry.
Our newest hotel is set to open in April, Element at the Spring Valley Marketplace. With more hotels being planned around Rockland.
Java Love Roasting Co. with locations in Sullivan and Bergen established headquarters in downtown Suffern by converting a vacant, former bank building.
We saw our first hard cidery open, Rockland Cider Works at Van Houten Farms.
Our sixth craft brewery opened, Two Villains Brewing Co. in downtown Nyack. While Industrial Arts Brewery is undergoing an expansion at the Garner Historic District.
We are also looking forward to an expansion of Stack Street Coffee at Garner which will include roastery tours. We know the coffee drinkers here will appreciate that.
I am often asked, what is going on Behind the Walls at the old Wyeth property, now known as the New York Center for Innovation in Pearl River?
Transformation.
IRG is creating one of the foremost hubs for the life sciences in the nation. With multiple biotech and pharma company deals in the pipeline and the recent opening of Pearl River Labs.
RK Pharma, which moved from New Jersey into a state-of-the-art campus building, will be expanding into additional space, increasing to a 100 plus job base.
They've created a subsidiary company for TV and film production which has generated over $2 million in revenue and inspired plans to build a permanent sound stage.
All of these new and expanding businesses demonstrate the kind of momentum we are building here in Rockland.
All helping to drive down our unemployment rate to 3.5% which is the lowest in the Hudson Valley Region. And lower than the statewide and national rate of 3.9%.
We are focused on improving and expanding the already successful industries we play host to; Advanced Manufacturing, Data-Tech, Biomed and Hospitality and Tourism.
These are the areas that are doing well and will continue to grow with our new integrated approach to foster expansion and job creation.
Later this month we will be announcing the business and community leaders who will be joining the Rockland Advisory Council for Economic Development.
Their sole focus will be to further promote the economy by fostering the retention, expansion, attraction and creation of business to stimulate job growth in order to improve quality of life in the county.
Helping us in this endeavor will be Rockland Community College, Rockland BOCES, the Procurement Technical Assistance Center, known as (PTAC), the Workforce Development Board, the Rockland Business Association and numerous others.
All institutions dedicated to education, job training and economic growth.
We will be working with the Council to develop an "ABC Pipeline." Academic – Business – Career.
To super charge our success and ensure that local residents are seeing the benefits of that success, we need to fill the skills and talent gap between what local businesses need in their employees and what skills local job seekers have.
In addition to all the tourists visiting our beautiful county, we received increased visibility across the country as people watch the many TV shows and movies that have been filmed here.
Last year we saw shows like Orange is the New Black, Ray Donovan and The Sinner film on county property.
With movies like Hustlers, starring Jennifer Lopez, which filmed here at the Palisades Center and The Irishman which filmed in Suffern continuing to raise our profile.
I promise that my remarks this evening will not be as long as the Irishman.
Filming on county property yielded $160,000 in revenue last year which has already been exceeded in the first two months of 2020. $181,500 just since January 1st.
Let's have a round of applause for Jeremy Schulman, my Director of Economic Growth and Tourism, Kathy Lopez our Economic Development Specialist, Al Samuels, President of the RBA and Steve Porath, Rockland County Industrial Development Agency.
They are just a few of those who have and continue to work very closely together to bring new businesses into the county–and help current businesses expand.
We have turned the corner in your County Government and there is no turning back. Rockland is the first county in New York State to receive the Governor's grant for LEAN concept process improvement. What does that mean?
LEAN is a process improvement tool inspired by private-sector manufacturers to streamline their operations. Our Personnel Department, led by Commissioner Lori Gruebel, has so far trained 52 employees in LEAN.
This program engages frontline team members to improve their own processes to remove unnecessary steps and streamline government services, instead of using expensive outside consultants.
All this has led to nine major projects that include most county departments, significantly impacting those we serve.
One of the many stand out members of the Personnel team is Ginger Arterburn. Ginger stepped up to help when someone else in the Department was out and unavailable. She was a strong force on the bargaining team and was critical to settling seven outstanding labor contracts.
When the going got tough, Ginger grew tougher. Working late nights to ensure everything was completed on time and with accuracy.
Let's give Ginger and our Personnel Department a round of applause for all the great work they do behind the scenes in support of our team.
All across our government, team members are stepping up like never before.
Our Board of Elections, led by Election Commissioners Patricia Giblin and Kristen Zebrowski Stavisky, successfully rolled out Early Voting last year.
They could not have done it without Elissa Torregrossa and Yasmin Vasti, the Chief Registrars for the Board of Elections. Elissa and Yasmin helped to determine the procedures for early voting. They were involved in every piece of planning and helped rework existing forms.
They worked side by side with the Commissioners for 19 days straight without a break. They were critical to the success of early voting and managed it all without complaint.
Almost 7,000 people took advantage of Early Voting in 2019 and with three elections this year there will be 30 days in 2020 that our residents can use to make their voices heard.
Let's hear it for Elissa, Yasmin and the entire Board of Elections team who will no doubt be working just as hard this year. Thank you all.
Our Department of Mental Health headed up by Commissioner Michael Leitzes is working harder than ever to raise awareness about mental health issues and to erase the stigma so often associated with them.
Leading the way is Coordinator of Planning for Mental Health Brigid Pigott. Brigid is an extremely dedicated team member, working to find housing for the mentally ill and performing outreach with our Veterans Service Agency to assist discharged military personnel.
She also developed a Suicide Awareness program with Rockland Community College, involving students in developing graphics that shared the many resources we have available to those in crisis and challenging the stigma of mental illness.
The graphics were displayed around Rockland, and the winning design was used on our Transport of Rockland buses to aid public outreach.
Thank you, Brigid, and the team at Mental Health for all you do for our residents.
Not only is our team at the Highway Department adept at keeping our roads safe and clear no matter what Mother Nature throws at us, but they are constantly working towards advanced certifications.
Road Foreman, Kevin Smith was just awarded his Road Master 2 certification from the Cornell Local Roads Program. Road Masters are those who continuously strive for improvement while building both technical and management skills.
John Munroe, Ed Beatty and Matt Tibbets have already reached Road Master 2 status and are working on reaching level 3 status.
Steve Walters and Roger Ross have reached Road Master 1 status.
Highway Superintendent Skip Vezzetti reached Road Master 4 status last year, the FIRST in NY State to receive this certification.
And here is a stat that our taxpayers will love.
Since the year 2000 and through the end of 2020, our Highway Department will have completed 25 major Capital Projects totaling just over 100 million dollars in expenditures with a mere 4 million coming from local tax dollars.
That is how you navigate Federal and State systems to deliver for our local residents.
Also working to keep us safe and prepared to face any emergency is our Office of Fire and Emergency Services headed up by Director Chris Kear.
During 2019 they conducted two large scale CSX Rail Disaster Emergency exercises that were attended by over 60 professionals representing first responder agencies.
These drills along with the training of our volunteer firefighters are critically important as we train multiple agencies and fire departments to work together under a Unified Command System in the event of a real disaster.
I also want to take a moment to acknowledge three members of the Congers Fire Department whose quick action and outstanding effort saved a life.
On the morning of Sunday, January 26th, a 49-year-old man was suffering from a cardiac event and was being driven to the emergency room by his wife.
As they were passing the Congers Firehouse on Route 9W she pulled into the parking lot and alerted these volunteers who leapt into action.
They quickly determined the man was unconscious and did not have a pulse. That's when Chief Engineer Robert Ryder and 2nd Assistant Lieutenant Ryan Loock started performing CPR.
Assistant Chief Joseph Britney notified the Clarkstown Police and they promptly engaged the victim with an Automated External Defibrillator.
After two shocks the man's pulse and breathing were restored. The instant response of these three firefighters and their recognition of how serious a medical emergency they were facing resulted directly in saving a life.
As a former first responder, I know you would never call yourself heroes; you were simply doing what you were trained to do.
But you are heroes.
Not only for your actions on that Sunday but for every conscious choice you have made that led you to be at the firehouse that day.
On behalf of the people of Rockland, I thank you for your service and would like to present you with these Awards of Recognition. Please join me on the dais.
Great strides are being made by our Veterans Service Agency, led by Director Susan Branam who is a former US Army Captain and attack helicopter pilot. They are digitizing VA claims and records to fast track our internal processes.
In addition, they have two stand out team members, Mark Woods and Jennifer Smith.
Mark is a former Infantry officer, Iraqi combat veteran, and retired NYPD officer, who has gone above and beyond in his duties as a veteran's specialist. He consistently goes out of his way to reach out to veterans who are having a tough time and may just need a friend.
Mark truly connects with the veterans that he serves because, as Director Branam tells me, he speaks their language, grunt.
Jennifer joined the VSA after missing her true calling; being a drill instructor. She has put into place improved organizational systems through sheer force of will, not always easy when you're working with former "grunts."
When Jennifer sees something that needs to be done, she does it, efficiently. She saw a need to assist aging veterans and their families and plans and organizes "Aid and Attendance" sessions.
This is a benefit to help eligible vets and their spouses get the assistance they need in everyday living.
As you can see, we are making a real difference in people's lives.
Our Department of Social Services, overseen by Commissioner Joan Silvestri, sees the impact they have on those they serve regularly.
Across the Department they are making improvements, opening a state of the art playground for the Family Visitation Center and providing training for staff on Trauma Informed Care and LGBTQ+ to ensure every person who comes to us for help is treated with compassion, empathy and respect.
I want to recognize five team members who worked together to change the life of a family. A client reached out to us as she had been homeless off and on for 4 years.
While raising 3 children and battling colon cancer.
Sadly, the client also had a son who had just been diagnosed with brain cancer.
The family was struggling, trying to manage treatments and care for both the mom and son, all while not knowing where they were going to sleep at night.
Our team leapt into action. Kim Rowen – Delson a Caseworker for Children Services made sure the children were properly cared for while making a referral to Adult Services once the son was battling brain cancer was released from the hospital.
Karen Besley an Adult Services Assistant has gone above and beyond for the entire family. Karen worked with Tony Petriccione and Ana Laboriel from the Housing Unit to get the family emergency housing and later, Melanie Gascot-Diaz helped with providing Supportive Housing assistance.
They then all went the extra step and organized donations including food and furniture to support the family's move to their new apartment.
This is what dedication to the people we serve looks like. Let's give Kim, Karen, Tony, Ana and Melanie, a round of applause.
Speaking of people who have the drive, vision and heart to get things done, I want to recognize Deena Roedema a Rapid Re-Housing Specialist for the DSS Housing Unit.
During 2019, our Warming Center had 65 individuals who were able to obtain housing, and a great deal of that success was due to Deena's hard work, along with that of her co- workers from the Housing Unit.
In addition to these efforts, in 2019, Deena did something she had never done before. She applied for a competitive grant and through her determination and willingness to do whatever it takes, she secured a 5-year, $1.5 million grant through the Solutions to End Homelessness Program.
Not only did she secure the grant, but she has stepped up to coordinate efforts between all contractors affiliated with this grant to ensure its successful implementation.
Our Office of Consumer Protection, led by Director Jim Elcik, had an outstanding 2019.
They re-implemented a program impounding the tools and vehicles of unlicensed contractors. This is based on a local law I introduced as a County Legislator which serves to protect residents from unscrupulous contractors.
The increased enforcement, in close collaboration with the Rockland County Sheriff's Office and Town and Village Building Departments, led to a near doubling in prosecutions, from 122 in 2018 to a record high of 228 in 2019.
Our Weights and Measures Inspectors successfully inspected all gas station pumps and commercial weighing devices across our county; ensuring that our residents are getting exactly what they pay for.
In particular they found a number of businesses, both large and small, selling expired perishable and non-perishable food items. A very serious offense, as expired food items can cause serious health issues.
We have monitored these businesses, issued fines to some and followed up to verify that they have changed their business practices to ensure that our consumers purchase only safe, fresh food.
The team at Consumer Protection has stepped up for our residents but could not have done so without the leadership and organization of Principal Clerk Celeste Schaub.
Celeste can handle anything the fast-paced environment of Consumer Protection throws at her, remaining calm and courteous as she works with the public and businesses seeking the proper licenses. She rose to the occasion, handling the spike in new contractor licenses and many additional office duties through an unparalleled work ethic.
Celeste is the rare team member that you would want on the front lines of any Department. She shares her gifts, talents and institutional knowledge with others freely.
These team members are just a small sample of the dedicated and professional individuals we have working here in Rockland.
We are changing the culture of your County Government. Improving coordination and collaboration between Departments. We have broadened our focus, changing how we go about serving our residents.
We are growing and becoming a stronger – leaner – more efficient – organization. We will not turn back to the sins of the past.
We are planning for the future, with career development, succession planning and reinvesting in our county facilities and infrastructure.
Our Departments have done so much that bears mention this evening.
Rockland County was ranked first in New York State for overall health in 2019 in the annual County Health Rankings Report.
We have now held the #1 spot for two years in a row, thanks to the efforts of our Commissioner of Health, Dr. Patricia Ruppert and her team at the Health Department.
Does anyone remember the measles?
Talk about something we never imagined we would have to deal with. We had:
312 confirmed
1,200 contact investigations that included active
20,000+ summer camp documents audited to ensure EVERY child and counselor attending camp was
Nearly 30,000 MMR vaccines were administered. Nearly 3 times the annual baseline.
We performed extensive advocacy to change State Law and eliminate non-medical vaccination
And faced more than our fair share of court cases – thank you to our team in the Law Department for their help with
After all of that, they succeeded in bringing our nearly year-long measles outbreak to an end, just days before the US would have lost measles elimination status. Which we gained in the year 2000.
Thank you to our state level representatives who supported the change in law and thank you to the local organizations like the Community Outreach Center in Monsey, led by Rabbi Horowitz – the Refuah Health Center – and the many facilities that hosted vaccination clinics for their assistance and advocacy.
I am so proud of the efforts of our Health Department and of the way our entire community rallied together to fight the outbreak.
All done under the microscope of national and international news coverage. I also know that they stand ready to face down any future outbreak that threatens the health of our residents.
Our Office for the Aging, led by Director Tina Cardoza Izquierdo, shattered expectations last year as well. Winning a $100,000 New York State Age-Friendly Planning grant and being inducted into the AARP Network of Age Friendly Communities.
We are now developing a roadmap for incorporating age-friendly considerations in county government and other local municipalities.
As I continue to get older, I know firsthand some of the challenges we face as Seniors. We will continue to work to make our communities more livable for residents of all ages, to enable people to age comfortably in their own homes and to improve the health outcomes for the very young, the very old and everyone in between.
I want to take a minute to welcome our New Director of Insurance and Risk Management Tom Torpey.
Tom is a wonderful addition to our team and has already saved us money. My favorite thing! He renegotiated our contract with our workers compensation claims administrator, which was in the 4th year of a 5-year agreement.
Thanks to his efforts we were able to save almost $100,000 under the revised contract and from billing errors he identified.
Great work Tom and welcome to county government. You're already earning your keep.
Another stand out Director is our County Auditor Linda Hill. Linda performed a complete audit of our Employee Reimbursement process which led to changes in our Travel Policy, Accounts Payable approvals and Meal Allowance payments.
These changes have not only streamlined these processes but are ensuring that taxpayer dollars are being properly spent. Thank you, Linda, for all your hard work.
Hard work, proper planning and coordination between Departments have led to so many success stories this year.
I need to give thanks to Facilities Management Director Bob Gruffi and his team for everything that have worked to accomplish in 2019 and the lofty expectations they have set for 2020.
After years of making the difficult decisions and putting off everything but the most pressing of improvements, we have begun to invest over $100 million to re-vitalize our infrastructure.
We are doing what we can, as we can to ensure the future of our county is bright.
Facilities recently completed the construction of our new Police Academy with a class just graduating in January.
We will also complete the construction of the new Medical Examiner's Office and Autopsy Suite by the end of this year. This new facility will provide fast and reliable forensic services to meet the needs of everyone in our community. It will also be a training center for forensic science and a possible revenue generator.
Facilities will also be overseeing the building of a new shelter for the dogs, cats and other animals of Hi Tor. The Request for Proposal for architecture and design services was issued last month.
And now with our new Shared Space policy, which I thank the County Legislature for supporting, we are on the way to creating a true health and human services hub in Pomona.
Co-locating services with our valued nonprofit agencies will have numerous benefits, improved integration with government services, cost savings for nonprofits and taxpayers, and better meeting the needs of our community.
I look forward to seeing that space repurposed and full of new life.
Our ITS Department, led by Director Frank Calise, is still striving to provide the best services possible to meet our changing needs. They have now finished installing WIFI to the 6th, 7th and 8th floors of Building "A."
They have now nearly completed the rollout of new computers to all of our county employees. We are also improving and expanding the use of our Document Management System which will speed up the processes of many Departments.
We are operating more quickly and efficiently than ever before.
Some may ask how we are funding these improvements and investments. In 2019, we received nearly $12 million in grant funding. We are fully exploring every outside funding opportunity to protect our local taxpayer dollars.
Just ask my Director of Intergovernmental Affairs and Public Policy, Stephen Powers who worked on our latest Shared Services Plan with our towns, villages, school districts and fire districts. The 2019 Plan is estimated to save members $3.6 million in 2020 and $8.2 million in 2021, if all aspects are fully implemented.
Highlights of the Plan included:
Our Procurement Center for Excellence, overseen by Purchasing Director Paul Brennan, has forged agreements with the Town of Clarkstown, the Villages of South Nyack and Spring Valley and the Pearl River and Nyack Fire These agreements can create significant cost savings for everyone involved.
Our GML Review Efficiency Project, managed by Acting Planning Commissioner Doug Schuetz, which will result in the increased efficiency of filing applications, inspections and
Highway Department Equipment Sharing will result in significant savings to all 5 Towns and the 11 Villages participating in sharing heavy duty construction equipment, a line painting truck and salt
Let's hear it for everyone who helped with the Plan.
As I said earlier, we are looking for every possible opportunity to save money and be proper watchdogs of taxpayer funds. This is your money; this is your government and we are working to make it as cost effective and efficient as possible.
Thanks to the hard work of so many people, including Commissioner of Finance Steve DeGroat and Budget Director Steve Grogan, we have secured ten consecutive bond upgrades since 2014. We went from near junk bond rating to "A" ratings.
These upgraded ratings mean that when we borrow money to fund capital projects, we can do so at a lower cost, saving taxpayer dollars.
In August, we received our Comprehensive Annual Financial Report, prepared by independent auditors Marks Paneth who were hired by the Rockland County Legislature.
The report showed that for the second year in a row Rockland County had grown its Unassigned Fund Balance in the General Fund.
We went from reporting, just over $6.2 million in 2017 to just over $32 million in 2018. These are the first surpluses since 2006!
In plain English that means that we now, finally, have money in the bank.
We have accomplished all of this despite facing a $138 million deficit fund balance in 2014. We took out a bond to pay down the deficit which requires us to make a roughly
$13 million payment every year through 2024.
Everyone said we would need double digit tax increases every year just to make those payments. We – proved – them – wrong.
We avoided that fate with strict budgeting and conservative fiscal management. And we have made the payments from within our budget while largely staying under the property tax cap, which is a near miraculous feat.
But despite these successes, we are not at the end of the road nor is our work finished.
To establish a healthy budget, we must continue to build our surplus and rebuild our undesignated fund balance. The NYS Comptroller recommends that we have a fund balance of approximately $56 million to be a truly fiscally healthy county.
This has been our strategy since taking office; conservatively estimating future sales tax revenue while we hold the line on expenses. Over the last 6 years we have made some difficult choices, but they are paying off.
Thanks to these savings we were able to fund the renovation of the Cropsey Barn in New City. Facilities Management worked closely with our Division of Environmental Resources and the Town of Clarkstown to complete this project.
Our split ownership of the Cropsey property with Clarkstown came about through our Open Space Acquisition Program.
This program was started back in 1999 and helped Rockland purchase and preserve 31 individual properties, totaling 1,204 acres of land.
In addition to the Cropsey Farm property, we were able to purchase and preserve Haverstraw Bay Park, one of the most popular parks in Rockland County which averages 125,000 visitors annually.
Unfortunately, the program was suspended in 2010 due to the fiscal crisis.
But after working with Harriet Cornell, Chair of the Rockland County Legislature's Environmental Committee and Environmental Resources Coordinator Allan Beers last year we created a 2020 Capital Project which includes a $30 million authorization to acquire new Open Space properties.
We are now accepting nominations of properties that will help us preserve open space and protect Rockland's environment and beauty for future generations.
We are committed to reducing greenhouse gas emissions and preparing for the impacts of climate change.
We have now implemented a policy to only purchase hybrid vehicles if a hybrid is available for the intended use of the vehicle.
Our Department of Public Transportation has been working in this direction for years. Spearheading efforts to reduce diesel emissions from idling NJ Transit locomotives at Spring Valley and Suffern more than 10 years ago.
Our Transport of Rockland bus fleet is also more than half hybrid-electric with the remainder being clean diesel that have particulate traps and use "Ultra-Low Sulfur" diesel fuel that enables the use of those traps.
This fuel is a cleaner burning diesel that contains 97% less sulfur then "low-sulfur" diesel.
We are not only working to preserve our natural environment, but we are doing so in a way that is fiscally responsible and fair to our taxpayers.
The Rockland County Sewer District is also making big strides with its Combined Heat and Power Project currently under construction and slated to come online in the next couple months.
One of the biological processes at the wastewater treatment plant creates biogas. The project will clean the biogas and use the methane portion to run a generator that was installed.
The electricity produced by the generator will power a third of the wastewater treatment plant.
With all systems in place, we anticipate utility savings of approximately $750,000 a year.
These are all steps we are taking as we work towards earning the Bronze Certification for Climate Smart Communities. This certification will give us greater access to grant programs offered by New York State to enhance our sustainability efforts.
Let's hear it for all the Departments working to protect our natural environment.
This is the type of thinking and progress we need to see more of because this is the legacy we will pass on to our children and grandchildren.
How do we meet the needs of our residents while balancing the need to preserve and protect our irreplaceable natural, cultural and scenic resources for the future?
This is not a rhetorical question. We need your help to find solutions to this and other difficult issues we face as a community.
Our Human Rights Commissioner Constance Frazier is undertaking a comprehensive outreach effort as we approach the date of our annual Human Rights Symposium on March 25th.
She has already met with many local officials and will soon be sitting down with schools and community, religious and ethnic groups to hear their needs, concerns, ideas and recommendations first-hand.
But this cannot and will not be a top down governmental approach. We do not have all the answers; we need our entire community to help us in this process.
I was pleased to see so many people come to the recent forum held by our Town Supervisors. There must be involvement from every corner of our county; no longer can any community not be a part of these important conversations.
We are relying on you as we all strive to address anti-Semitism and any kind of hatred. And to foster a better understanding of each other here and across our Country.
Through communication we are breaking down those barriers, real or perceived that separate us and interacting with an open mind and heart while knowing that there is much, much more that joins us than divides us.
I know in my heart that when we focus on that absolute fact, when we make the effort, that we can all do better together.
But let us not forget the fact that the suspect who allegedly committed this heinous crime on Hanukkah came from outside of Rockland to attack members of our Jewish Community.
I ask that we pause for a moment of silent contemplation for the victim of this attack who remains in the hospital.
Thank you, Commissioner Frazier and the members of the Human Rights Commission who are assisting in these efforts.
In brief, we have made great progress this last year but we – are – not – done. The challenges that lay ahead may be the greatest we have ever faced.
But I believe.
I believe in our promise as a people, as a county.
If those of you here tonight, watching at home or reading about this address tomorrow remember and focus on only one thing, I ask that it be this.
I need your help; we need your help.
Not we as in County Government but we as in all of us, the people of Rockland County.
Government alone cannot solve the challenges we face. Your family, friends and neighbors need you.
We need you to try harder. To be better.
To learn, communicate and reach out in ways we haven't before. To be kind.
We are all here.
All seeking the same things for ourselves and our families. A safe place to live – to grow – and to worship.
Our task now is to ensure a bright and sustainable future for the next generation. A generation that deserves to grow up without fear of harm or hate.
And with understanding and respect for all of their neighbors. I would like to leave you with this quote from Mr. Fred Rogers,
"Some days — doing 'the best we can' – may still fall short of what we would like to be able to do, but life isn't perfect on any front, and doing what we can with what we have is the most we should expect of ourselves or anyone else."
I echo that sentiment tonight to all of you. That is my last promise of the evening.
That I will fully exhaust my last ounce of energy in service to you and the county I love. What happens next is up to all of us. After all, this is OUR neighborhood.
I ask that we conclude tonight with a prayer for those serving our country in the armed forces of the United States of America.
It is they and their comrades before them who secured and now protect the right for us to be a part of this wonderful democracy.
May God bless you; God bless Rockland, and may God bless America. Thank you!