This weekend, take a frosty plunge into the Hudson River for a good cause. Or, relax with singing bowls and aromatherapy. For a little more excitement, stop by the Palisades Center for a wrestling match or dance the night away with hard-hitting psychedelic rock at Olive's.
This Fri-Sun list of what to do and where to do it is brought to you by Rockland Center for the Arts. Take a stroll through the Catherine Konner Sculpture Park to view the Natural Progressions and RoCA Nest 2019 exhibits. Also, mark your calendars for Camp Open Houses: Sundays March 8, April 5, or May 3.
Friday
This is your last chance to catch Five Guys Named Moe at the Westchester Broadway Theatre. Nomax is single, broke, and drinking his sorrows away when five guys named Moe–Big Moe, Little Moe, Eat Moe, Know Moe, and Four-Eyed Moe–emerge from his radio to help him straighten out, ease his broken heart, and sing and dance his way to love. In celebration of Black History Month, pay tribute to Louis Jordan, the 1940s rhythm & blues singer, songwriter, and bandleader whose new approach to jazz paved the way for rock & roll in the 1950s. Enjoy this jazzy show with songs such as "Is You Is Or Is You Ain't My Baby" and "Choo Choo Ch'Boogie." Fri & Sat 6:15p, Sun 11:45a, 1 Broadway Plaza, Elmsford.
Saturday
Let the vibrational tones of Angel and Solfeggio tuning forks, gong, and singing bowls wash over your entire being during a Sound Bath Meditation with Aromatherapy. Explore essential oils that increase the hypnotic effect and enhance the body energetically, spiritually, and physically. Afterwards, there will be a discussion. It's open to all, no meditation experience necessary. 11a-12p, The Open Spirit, 55 Burd St, Nyack.
The Edward Hopper House Museum presents Human in Nature: The Art & Wit of Rodney Smith featuring 20 black & white and color photographs which illustrate Smith's enduring love affair with nature. 12-5p, 82 N Broadway, Nyack. Exhibit is on display through March 8, 2020.
Stop by the Palisades Center for an afternoon full of excitement and fun. American Colosseum Wrestling is holding a fundraiser to benefit the Association For The Visually Impaired. Enjoy eight wrestling matches and live music. 2-5p, Palisades Center, Level One, East Court, 1000 Palisades Center Dr, West Nyack.
Stop by for a drink and mingle with Birchwood staff, yoga teachers, massage enthusiasts, and your companions on the mat. At the Birchwood Community Celebration, take a moment to reflect on your journey and envision the way you'd like to grow. 4-6p, Birchwood Center, 85 S Broadway, Nyack.
Fifteen Rockland area artists—including a photographer, filmmaker, singer, dancer, sculptor, painter, and actor—will try to explain what inspires their creativity at another Rivertown Film INSPIRED! event. 8p, Nyack Center, 58 Depew Ave, Nyack.
Get ready for a Leap Day Extravaganza with the Steev Richter Band. 10p-12a, Maureen's Jazz Cellar, 2 N Broadway, Nyack.
Sunday
Penguin Plunge – Come take a frosty plunge into the Hudson River for a good cause. A $20 donation will get you a unique t-shirt and will help two great kids: Jelien Ramos, a three year old girl who is being treated for B-Cell Acute Lymphoblastic Leukemia, and Skylar Hurley, a two year old girl who suffers from Rett Syndrome. Memorial Park, 12-2p, Nyack.
See the current Haverstraw Brick Museum exhibit Destiny with Disaster and explore what we can learn from the tragedy of the great landslide on January 8, 1906. Hear about the events that lead to the great landslide, the impact on the town of Haverstraw, and the long lasting effects on the local environment. 1-4p, 12 Main St, Haverstraw.
Are you tired of counting calories and restricting yourself? Then Break Up With Dieting. Learn the science behind our human history and the workings of our metabolism. Explore the current diet culture, and then create your ideal lifestyle and relationship to food to live a healthy, happy, energetic life without the diet mindset. 3-5p, SoulFlyte, 13 S Broadway, Nyack.
Tea and Treats and Death and Dying: a discussion of all aspects of death and dying. This is a safe, respectful space where you can share beliefs, curiosity, fear and stories about mortality. Includes refreshments. 2-4p, New location: Nyack Library, 59 S Broadway, Nyack.
Looking Ahead … Friday, March 13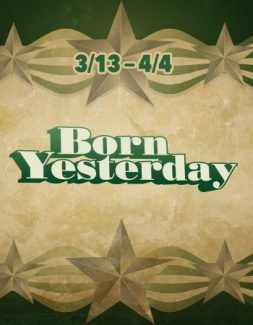 Elmwood Playhouse presents Born Yesterday. Watch Harry Brock, a corrupt junk dealer, come to Washington D.C. with his chorus girl mistress, Billie Dawn. To make Billie more socially acceptable, he hires a journalist to educate her. Sparks soon fly between Harry and Billie as she tries to thwart his plan to buy a congressman. Tickets are available online. Show runs through April 4. Fri and Sat 8p, Sun 2p, 10 Park St, Nyack.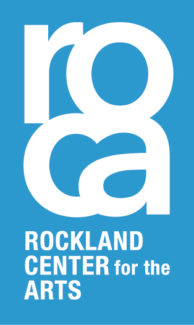 The Nyack Weekender is your Fri-Sun list of what to do and where to do it. This weekly series is brought to you by Rockland Center for the Arts.
To get the Nyack Weekender delivered to your mailbox auto-magically every Friday morning, add your name to our mail list. Visit our online sign-up sheet to subscribe.