It's Valentine's Day, which means this weekend is all about love–and consumerism! Watch the funny love story Be Mine?, take part in a heart-to-heart yoga workshop All About Love, or enjoy a romantic piano concert. It's also General George Washington's Birthday. Stop by Washington's Headquarters for a three-day celebration.
This Fri-Sun list of what to do and where to do it is brought to you by Rockland Center for the Arts. Explore the American Modernism: 20th Century Influencers in Rockland exhibit, or take a stroll through the Catherine Konner Sculpture Park to view the Natural Progressions and RoCA Nest 2019 exhibits. Also, mark your calendars for Camp Open Houses: Sundays March 8, April 5, or May 3.
Friday
Godfrey was an all-around class-clown, and now he's one of the hottest comedians. Watch him on stage at Levity Live Comedy Club, Fri 7:30 and 9:45p, Sat 7 and 9:30p, Sun 7p, 4210 Palisades Center Dr A-401, West Nyack.
Meet your Valentine–or bring one–to the Not Just for Couples Valentine's Bash. Enjoy buffet dinner, open bar, and dance the night away. 7-11p, Bear Mountain Inn, 99 Service Rd, Tomkins Cove.
Are you crazy in love? Be Mine? is a weaved tapestry of four iconic stories exploring the macabre, obsessive, and quirky side of love. A unique experience to share with that special someone. Fri and Sat 8p, Sun 3p, Antrim Playhouse, 15 Spook Rock Rd, Wesley Hills.
The Westchester Broadway Theatre presents FOUR BY FOUR. A stellar cast of four perform the legendary hits of four of the most iconic musical styles in pop music history. These dynamic stars perform instantly recognizable classic pop songs in fully staged and choreographed production numbers. Enjoy the extraordinary music and feel-good, raise-the-roof entertainment with your special someone. 11:15a and 6:15p, 1 Broadway Plaza, Elmsford.
Saturday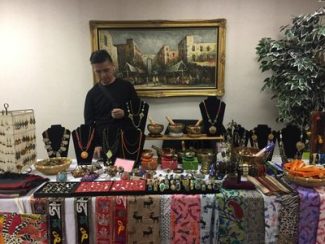 February is the perfect time to get a fresh perspective and to take some time out to relax and refresh at the Nyack Holistic Fair. Explore a unique selection of jewelry, natural skin care, CBD oil, crystals, handmade gifts, and more. Have sessions with mediums, tarot card readers, and healers. Admission to the fair is free. 10a-4p, Westgate Inn, 26 Route 59, Nyack.
Celebrate General George Washington's Birthday. Come to the three-day-celebration at Washington's Headquarters. Each day offers music, military demonstrations, craft, and a birthday cake. Sat-Mon 12-4p, Washington's Headquarters State Historic Site, 84 Liberty St, Newburgh.
Stop by RoCA for American Modernism: 20th Century Influencers in Rockland, an exhibit of art by luminaries who lived in Rockland County from the 1910s through the 1960s. Explore work by pre-eminent artists from all disciplines (including many of RoCA's founders). Learn how they brought modernist thinking and influences to Rockland County and American masterpieces to the larger world. Sat and Sun 1-4p, Rockland Center for the Arts, 27 S Greenbush Rd, West Nyack. The exhibit runs through Feb 23.
It's All About Love. Come to a Valentine's Day inspired heart-to-heart yoga workshop. Ground, center, and warm up alongside your partner before you get into easy partner yoga poses. 3-5p, Birchwood Center for Yoga & Massage, 85 S Broadway, Nyack.
Sunday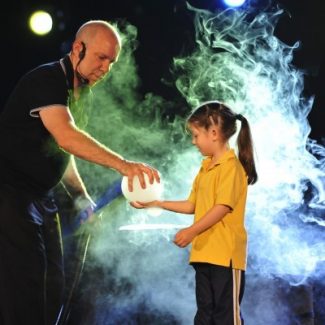 Have you ever seen bubble rainbows with people inside or gigantic bubbles that blow their own bubbles? ArtsRock presents Jeff Boyer's Big Bubble Bonanza. See the funniest, Guinness Book of World Records-holding, master bubble wrangler, and his bubble extravaganza. This sensory-friendly performance for the whole family includes a mix of comedy, music, and interactive bubble magic. Tickets are $18 and available at artsrock.org. 2p, Old Nyack HS Auditorium, 131 N Midland Ave, Nyack.
Join a Seed Packing Party and help organize and package this year's seed inventory, meet other gardeners, and get tips for seed starting. 12:30-4:30p, Nyack Library, 59 S Broadway, Nyack.
Stop by the Edward Hopper House for Hop Into Art: Weekend Family Workshop, and explore different textures: arrange, layer, find, and feel. Create your own texture rubbing using materials featured in the photographs of Rodney Smith (such as leaves, bark, and stone) and ones around the Edward Hopper House (fabrics, bricks, and wood trim). After creating your compositions, take part in a scavenger hunt to find each material in the house. There will also be a photo exhibition. 1-3p, 82 N Broadway, Nyack.
Robin Geisbrecht & Arianna Kortling are performing classical piano music by Schubert, Debussy, and Czerny at the Young Masters Recital Series. 1:30-3p, Valley Cottage Library, 110 Route 303, Valley Cottage. Please RSVP
Next Week
Thursday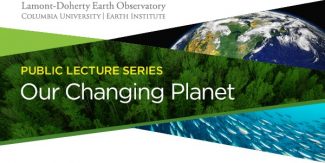 If you want to learn more about the on-going pollution of the atmosphere, come to the Lamont-Doherty Earth Observatory for the Public Lecture Series, Climate, Carbon Dioxide, and Sea Level: Past is Prologue. Learn about natural and human-caused evidence for climate change and explore how ice sheets and sea levels changed in the past. Find out how climate changes in the future will depend on our collective actions as individuals, families, communities, and governments. 6-8p, 61 Route 9W, Palisades.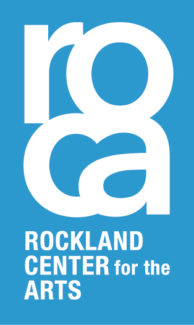 The Nyack Weekender is your Fri-Sun list of what to do and where to do it. This weekly series is brought to you by Rockland Center for the Arts.
To get the Nyack Weekender delivered to your mailbox auto-magically every Friday morning, add your name to our mail list. Visit our online sign-up sheet to subscribe.