This weekend, we continue Black History Month with a celebration at the Nyack Center and Five Guys Named Moe at Westchester Broadway Theatre. It is also that time of the year when bald eagles return to the Hudson Valley. Enjoy a day outside and try to spot one. And as Valentine's Day is right around the corner, stop by an antique sale to shop something for your sweetheart, engage in bar trivia, or join a cooking class.
This Fri-Sun list of what to do and where to do it is brought to you by Rockland Center for the Arts. This Saturday, enjoy the panel discussion The Artists and Intellectuals of South Mountain Road, explore the American Modernism: 20th Century Influencers in Rockland exhibit, or take a stroll through the Catherine Konner Sculpture Park to view the Natural Progressions and RoCA Nest 2019 exhibits. On Tuesday learn the basics of how to tell dynamic stories at One Good Story with Bill Batson. Also, mark your calendars for Camp Open Houses: Sundays March 8, April 5 or May 3.
Friday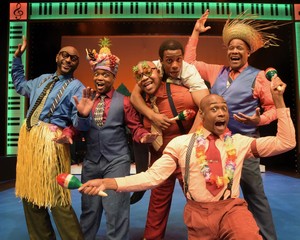 The Westchester Broadway Theatre presents Five Guys Named Moe. Nomax is single, broke, and drinking his sorrows away when five guys named Moe–Big Moe, Little Moe, Eat Moe, Know Moe, and Four-Eyed Moe–emerge from his radio to help him straighten out, ease his broken heart, and sing and dance his way to love. In celebration of Black History Month, pay tribute to Louis Jordan, the 1940s rhythm-and-blues singer, songwriter, and bandleader whose new approach to jazz paved the way for rock and roll in the 1950s. Enjoy this jazzy show with songs such as "Is You Is Or Is You Ain't My Baby" and "Choo Choo Ch'Boogie." Show runs through March 1st, Fri & Sat 6:15p, Sun 11:45a & 5:30p, Wed & Thurs 11:15a, 1 Broadway Plaza, Elmsford.
On the First Friday of each month, local businesses host art and music events. Get a drink and explore the
Nyack Art Collective's art show "Serenity." Listen to the artists speak about their work, techniques, and inspiration. There will be live music by Jeff Rubin throughout the evening. 7:30-10p, Casa del Sol, 104 Main St, Nyack.
In Mighty Mugwort: From An Eastern and Western Herbalist Lens, join Nyack's famed forager, Paul Tappenden and traditional Chinese Medicine practitioner and acupuncturist, Kai Yim, as they approach the magic of mugwort across the hemispheric divide of Eastern and Western natural medicines. 7-8:30p, Two Rivers Acupuncture & Wellness, 265 N Highland Ave, Nyack.
The Carnegie Concert Series presents Black Marble. The husband and wife team play a rich, virtuosic, and rarely performed repertoire written for two violins. 7:30-9p, Nyack Library, 59 S Broadway, Nyack.
Saturday
Join Strawtown Studio artists at the 16th annual Teatown EagleFest. Celebrate the bald eagle's return to the Hudson Valley. There will be eagle shows, bird walks, food trucks, children's activities, and numerous viewing sites along the river. You can also create a work of art with fun materials that will connect you with the local landscape and its wildlife, 9a-4p, Croton Point Park, 1 Croton Point Ave, Croton-on-Hudson.
Stop by RoCA for The Artists and Intellectuals of South Mountain Road: A Panel Discussion. Moderated by Clare Bowes Sheridan, producer, writer, and host of Crossroads of Rockland History, this panel discussion will explore the impact artists and intellectuals of South Mountain Road (in the 20th Century) had on each other, the community of Rockland, and the larger world. Please reserve a spot as there is a limited capacity. 1-3p, Rockland Center for the Arts, 27 S Greenbush Rd, Nyack.
The workshop Intuitive Drawing: Open to your Divine Nature is for those artists and non-artists who are seeking a deeper knowing of themselves and the freedom that comes with letting go. Relax and release into the depths of your being through drawing. 2-3:30p, Nyack Library, 59 S Broadway, Nyack.
Shop for something special for your sweetheart at the Valentine Vintage Antiques Sale. Find sparkly jewels, glistening crystal, shiny silver pieces, vintage clothing, accessories, furniture and treasures for young ones, too. Sat 5-8p, Sun 9a-3p, Palisades Community Center, 675 Oak Tree Road, Palisades, NY.
Join the Nyack Center for the Black History Celebration. There will be an opening reception for this years' honorees Janette Brooks, Dr. Travis Jackson, and Adal Regis. The event is free and open to the community and also features a cultural bazaar, drumming, music, spoken word, dance, and The MLK Oratory Contest. Opening reception at 6p, program begins at 7:30p. 58 Depew Ave, Nyack.
Sunday
For spiritual seekers willing to take personal responsibility for their lives, the Shadow Work: Unleash Your True Power Workshop will distill the teachings of Carl Jung and Debbie Ford, giving participants a felt experience of healing several shadows, through guidance and meditations, to unleash their personal power. 9a-5p, Wainwright House, 260 Stuyvesant Avenue, Rye.
The youth group of the Living Christ Church is holding a Pancake Breakfast to collect money for the annual Lake Champion Retreat this spring. 9:30-10:30a, McKaig Hall, 151 S Broadway, Nyack.
The Sparkill Concert Series presents Oxana and Vassily performing Saint Saens' "Carnaval of the Animals", Overture from Glinka's opera Ruslan and Liudmila, and other pieces. 3-5p, Union Arts Center, 2 Union St, Sparkill.
Can't wait for Valentine's Day? Stop by Growler & Gill for a Pre-Valentine's Day Trivia Fundraiser. Presented by the Hudson Valley Romance Writers, all questions will pertain to romance and there will be an opportunity to meet the members and buy books. 3-5p, 148 Route 59, Nanuet.
Valentine's Day is around the corner. Join the Nyack Pop-Up Chorus for monthly meet-up and sing some love songs. No experience necessary, just come and have fun. 6p, Casa del Sol, 104 Main St, Nyack.
Next Week
Tuesday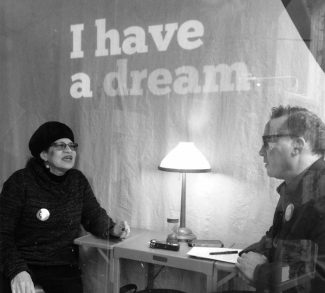 "If I had only one good story to be remembered by, what would that be?" The Rockland Center for the Arts presents One Good Story with Bill Batson. This workshop explores the basics of how to tell dynamic stories. Bill will be interviewing/filming local artists and community members, inviting them to share their favorite story. Those interviews will be shown in The Media Space during RoCA's spring exhibit Perspectives. You will witness the interview process and be encouraged to replicate a similar format in your own life. Also, send in your interviews to be looped onto RoCA's website. 6:30-9:30p, 27 S Greenbush Rd, Nyack.
Wednesday
Rivertown Film presents Amazing Grace, a 1972 concert recording of Aretha Franklin's best and biggest-selling gospel album by Alan Elliott and Sydney Pollack. Watch astounding footage of Franklin at her mightiest and backed by an inspired and inspiring choir. 8p, Nyack Center, 58 Depew Ave, Nyack.
Thursday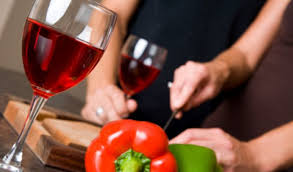 At Cupid's Couples Dinner, culinary instructor Don Eagle will show you how to prepare a romantic meal alongside your special someone. Make osso buco milanese with lemon and garlic gremolata, and enjoy your delicious meal in the market dining room. 6:30-9p, RCC Hospitality and Culinary Arts Center, 70 Main St, Nyack.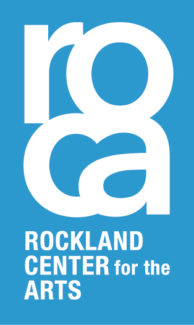 The Nyack Weekender is your Fri-Sun list of what to do and where to do it. This weekly series is brought to you by Rockland Center for the Arts.
To get the Nyack Weekender delivered to your mailbox auto-magically every Friday morning, add your name to our mail list. Visit our online sign-up sheet to subscribe.