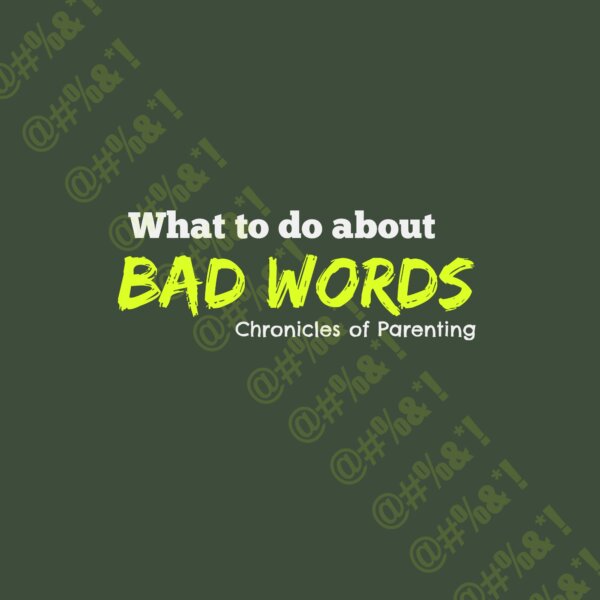 If you get a note from your kindergartner's teacher saying that your child was saying the "F-Word" and the "S-word" at school, pause for a second before you react and consider the following options:
Clench heart, fall to knees, and scream with lament, "OH MY SWEET SWEET INNOCENT BABY!" I mean, you're not quite so naïve to think it was never going to happen, but, so soon? Wasn't it just yesterday that you brought him home from the hospital, cooing and gurgling.
Wash his mouth out with soap because that will definitely get rid of that filth and prevent it from ever spewing forth again.
Ask him: "Which little f***er's taught you those words?"
Make him write those two words 1000 times on your chalkboard so he really learns how to spell them–I mean, so that he sees how they're really not that exciting.
Forgive him and don't make a big deal out of it because he didn't even know those words are stigmatized until the teachers alerted him. In fact, when you asked him what the "F word" was, he thought for a second and very earnestly said, "Um… Fruck?" Then he said that he couldn't remember the 'S' word but vehemently assured you that he did NOT use the word "Stupid," which is the 'S' word you have tried to fully ban from his vocabulary at home, especially in relation to other people.
Calmly talk with him about how words have meaning, words can hurt, and there's an appropriate place, time, and age to use certain ones.
Admit that, yeah, sometimes you use those words with other adults, but really you should cut back because there are so many other words in the English language that are more creative, more descriptive, and more intelligent.
Don't admit, quite yet, that you actually use these words, far more than sometimes as posited above. Just because you're aware of your hypocrisy doesn't mean you've come to terms with it, or that you want to admit it out loud.
Jocelyn Jane Cox is a  freelance writer and author. Her 2012 humor book on life in the New York suburbs, The Homeowner's Guide to Greatness: How to handle natural disasters, design dilemmas and various infestations, is available on Amazon.com. Follow her on Twitter at @JocelynJaneCox.