This weekend, relax and have some fun. Learn about The Curious Incident Of The Dog In The Night-Time at Elmwood Playhouse. There is also a lot going on for music fans. Travel back in time with disco, enjoy a wild night out with funk/rock music at Olive's, or have an afternoon of Viennese waltzes and classical piano music.
This Fri-Sun list of what to do and where to do it is brought to you by Rockland Center for the Arts. Explore the American Modernism: 20th Century Influencers in Rockland exhibit, or take a stroll through the Catherine Konner Sculpture Park to view the Natural Progressions and RoCA Nest 2019 exhibits.
Friday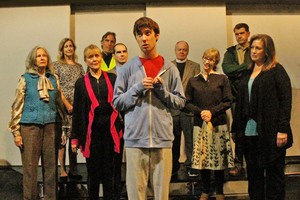 Elmwood Playhouse presents The Curious Incident Of The Dog In The Night-Time. Watch 15-year-old Christopher John Francis Boone discover the slain body of his neighbor's poodle, Wellington, on the neighbor's front lawn one evening and set out to discover the murderer. His investigation is at times aided, and at other times hampered, by the mild form of autism he lives with. After Christopher hits a policeman (in a misunderstanding) at the scene of the crime, the officer take Christopher into custody. Tickets are available online. Show runs through Feb 8. Fri 8p, Sat 8p, and Sun 2p, 10 Park St, Nyack.
Continue your crystal healing journey with Crystal 102 Workshop. Learn how ancient civilizations used crystals, the history of crystal healing, and how to use crystals in your daily life. 7-9:30p, Crystals on the Rocks, 11 S Broadway, Nyack.
Rockland Contra Dances is an evening of acoustic folk music, easy-to-learn dances, with a relaxing atmosphere. No experience or partner needed. Enjoy a free workshop for newcomers where you'll learn everything you need for a night of dancing and socializing. 7:30p, Green Meadow Waldorf School Gym, Chestnut Ridge Rd, Chestnut Ridge.
Go back in time and dance to your favorite disco songs at Disco Night, with live music by the the '70s disco tribute band Dancin' Machine. Doors open at 8p, The West Gate Lounge, 26 Route 59, Nyack.
Saturday
The Rockland Rowing Association presents Pull With Purpose, the annual Erg-a-thon fundraiser to raise money to cover the cost of equipment and racing for Rockland Rowing. New athletes learn to row before they team up and see what team can rack up the most meters. 9:30a-12:30p, Nyack Fitness, 82 S Franklin St, Nyack.
THIS EVENT HAS BEEN CANCELLED DUE TO THE EXPECTED INCLEMENT WEATHER. January is the perfect time to get a fresh perspective and to take some time out to relax and refresh at the Nyack Holistic Fair. Explore a unique selection of jewelry, natural skin care, CBD oil, crystals, handmade gifts, and more. Have sessions with mediums, tarot card readers, and healers. Admission to the fair is free. 10a-4p, Westgate Inn, 26 Route 59, Nyack.
Explore American Modernism: 20th Century Influencers in Rockland, an exhibit of art by luminaries who lived in Rockland County from the 1910s through the 1960s. Explore work by pre-eminent artists from all disciplines (including many of RoCA's founders) and how they brought Modernist thinking and influences to Rockland County, and American masterpieces to the larger world. Sat and Sun 1-4p, Rockland Center for the Arts, 27 S Greenbush Rd, West Nyack. The exhibit runs through Feb 23.
In a 90 minutes session, photographer Richard Laird shows you how to use all the features on the iPhone camera and take photos like a Pro on your iPhone. This workshop involves learning how to use an iPhone camera to create pro quality images and learning how to use iPhone apps, mostly free, to turn these photos into works of art that may be printed for display. 2-3:30p, Nyack Library, 59 S Broadway, Nyack.
The Children's Shakespeare Theatre presents Rosencrantz & Guildenstern Are Dead. Do characters in a play have life outside the story? What do minor characters do while the rest of the story goes on? Rosencrantz and Guildenstern are minor characters in a great play by Shakespeare, but in this wacky offshoot you get to tag along as they try to piece together the reasons for their existence outside of that play. Enjoy rousing music, colorful costumes, and excellent performances by a mixed cast of Knaves and Rogues of the CST. Fri and Sat 7p, The Palisades Presbyterian Church, 117 Washington Spring Rd, Palisades.
Come to Olive's for a night of funk/rock music with Tyrannosaurus Sex. Dance, sing, and let your wild side out with this local band and enjoy the release of their first full-length live album at the show. 8:30-12p, 118a Main St, Nyack.
Sunday
Brianna Tang is performing classical piano music at the Young Masters Recital Series. 1:30-3p, Valley Cottage Library, 110 Rt 303, Valley Cottage.
NOMAS and VCS Inc. present a screening of The Rape of Recy Taylor. This award-winning documentary is about a 24-year-old black mother and sharecropper who was gang-raped by six white boys in 1944 Alabama. The film tells the story of black women who spoke up when danger was greatest; it was their noble effort to take back their bodies that led to the Montgomery Bus Boycott and movements that followed. 3-6p, Nyack Center, 58 Depew Ave, Nyack.
The Rockland Symphony Orchestra invites you to attend their winter concert Viennese Nights. Enjoy an afternoon of Viennese waltzes featuring the music of Johann Strauss' Emperor Waltz and the Blue Danube and Tchaikovsky's Waltz No. 2 from Swan Lake. 4p, Green Meadow Waldorf School, Rose Hall, 307 Hungry Hollow Rd, Chestnut Ridge.
Next Week
Thursday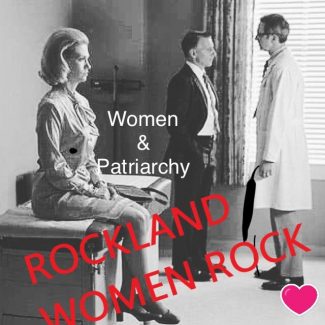 Catch Rockland Women Rock, four short, funny, irreverent plays (10-15 min each) written by four Rockland women playwrights on the theme of Women & Patriarchy and performed impromptu by the Phoenix Theatre Ensemble. Courageous actors have roles assigned by drawing an actor's name from hat #1 and character description from hat #2, regardless of age or gender. They are then handed a script and given five minutes of prep time before presenting a fully staged reading. 6:30-8:30p, Nyack Library, 59 S Broadway, Nyack.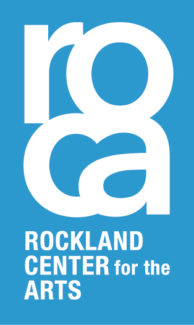 The Nyack Weekender is your Fri-Sun list of what to do and where to do it. This weekly series is brought to you by Rockland Center for the Arts.
To get the Nyack Weekender delivered to your mailbox auto-magically every Friday morning, add your name to our mail list. Visit our online sign-up sheet to subscribe.