Get ready for a busy weekend. Do some theater and concert-hopping. And if you get hungry, head over to either the Harley Davidson Chili Cook-off or a new season at The Souk.
This Fri-Sun list of what to do and where to do it is brought to you by Rockland Center for the Arts. Explore the American Modernism: 20th Century Influencers in Rockland exhibit, or take a stroll through the Catherine Konner Sculpture Park to view the Natural Progressions and RoCA Nest 2019 exhibits.
Friday
This is your last chance to catch the Westchester Broadway Theatre's Lend Me A Tenor. Watch as the Cleveland Grand Opera Company's season gala presents world-famous tenor Tito Morelli performing Pagliacci, his greatest role. The opera is jeopardized when Morelli falls into a drunken stupor. In a panic, the opera company's diminutive assistant grabs a costume and makeup, pretends to be the famous Morelli, and goes on as Canio. The masquerade works until Morelli awakens and the chaos of mistaken identities ensues involving two clowns, a volatile Italian wife, an outrageous bellhop, a cynical impresario, and two lingerie-clad ladies trying to seduce the tenor. Enjoy the show, with dinner, for the regular show-only price of $57! Call the box office at 914-592-2222 and ask for the DINNER DEAL. Fri & Sat 6:15p, Sun 11:45a, 1 Broadway Plaza, Elmsford.
Antrim Playhouse presents It's Only A Play. It's opening night of Peter Austin's new play as he anxiously waits to see if his show is a hit. With his career on the line, he shares his big first night with his best friend, a television star, his novice producer, his doped-up diva, his genius director, a lethal drama critic, and a fresh-off-the-bus coat check attendant on his first night in Manhattan. Fri and Sat 8p, Sun 2p, 15 Spook Rock Dr, Wesley Hills.
In a Gotham-like city, a terrible water shortage, caused by a 20-year drought, has led to a government-enforced ban on private toilets. In Urinetown, a play by the Random Farms Kids' Theater, citizens must use public amenities, regulated by a single malevolent company that profits by charging admission for one of humanity's most basic needs. Amid the people, a hero decides that he's had enough and plans a revolution to lead them all to freedom. Fri 8p, Sat 2 & 8p, Sun 2p, Tarrytown Music Hall, 13 Main St, Tarrytown.
Saturday
The Blue Rock School invites parents to an Information Session and Campus Tour. Tour the campus, meet the faculty, and hear how Blue Rock School's unique approach brings learning to life for students in K-8. 10a-12p, 110 Demarest Mill Rd, West Nyack.
It's getting hot in here! Find out who makes the best chili. Stop by the Harley Davidson Chili Cook-Off and taste the best of local restaurants' offerings. 12-3p, Hudson Valley Harley Davidson, 33 Route 304, Nanuet.
Open your heart and join in the singing at the Nyack Community Chorus Winter Concert under the direction of Drucilla Pluhowski and special guests. 4p, First Reformed Church, 18 S Broadway, Nyack.
Rivertown Film and ArtsRock present Movie Music: Great Composers and Directors. The history of music for the movies not only includes some of the world's great composers, it also features the iconic collaborations between composers and directors like Alfred Hitchcock, John Williams, Steven Spielberg, and more. Join Elliott Forrest, ArtsRock executive artist director, as he distills his passion for movies into a lively and entertaining evening of film history, film clips from iconic composer/director collaborations, and unusual surprises that will open your eyes to the unique art form of composing music for movies. 7p, Nyack Center, 58 Depew Ave, Nyack.
Sunday
Escape the winter's cold with a rich sensual oasis perfumed with spices, rich oils, and artisan cheeses, all mingling in the smoky air with the irresistible aromatic mixtures from cauldrons of steamy simmering soups, roasted meats, and fresh baked pies. The SOUK Farm Market and Artisan Bazaar is back for its 7th season. 11a-3p at The Outside In, 249 Ferndon Ave, Piermont.
Don't miss the Hudson Valley Chorale's first concert of the season, America's Spirit in Song, featuring the chamber orchestra and soloists. 3p, Dominican Convent Chapel, 175 Route 340, Sparkill.
The Rockland Camerata presents United We Sing, a celebration of songs from around the world, featuring English, French, and Italian madrigals; American, Scottish, French Quebec, South American, American spiritual songs; an Indian Raga; and a Hebrew psalm by Solomon Rossi. 3p, Threefold Auditorium, 260 Hungry Hollow Rd, Chestnut Ridge.
Next Week
Thursday
In the late 1800s and well into the 1900s, racist images were common on everyday items such as toys, salt-and-pepper shakers, advertisements, and household figurines. Join Dr. Lori L. Martin, Professor of African & African American Studies at Louisiana State University and Dr. Tracyann Williams, Director of Academic Affairs in the Bachelor's Program for Adults and Transfer Students at The New School for a Panel Discussion on African American Memorabilia as Cultural Symbols about the role of these symbols in American history. The discussion will be moderated by Nyack News & Views Nyack Sketch Log columnist, Bill Batson. 7p, Nyack Library, 59 S Broadway, Nyack.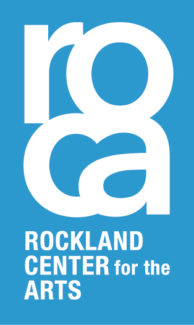 The Nyack Weekender is your Fri-Sun list of what to do and where to do it. This weekly series is brought to you by Rockland Center for the Arts.
To get the Nyack Weekender delivered to your mailbox auto-magically every Friday morning, add your name to our mail list. Visit our online sign-up sheet to subscribe.