Music is a great way to start a new year. This weekend, you can enjoy jazz, American folk music, or traditional African instruments. Explore how to manifest your new goals with crystals, and stop by an exhibit that features a selection of custom dollhouses.
This Fri-Sun list of what to do and where to do it is brought to you by Rockland Center for the Arts. Explore the new exhibit American Modernism: 20th Century Influencers in Rockland, or take a stroll through the Catherine Konner Sculpture Park to view the Natural Progressions and RoCA Nest 2019 exhibits.
Friday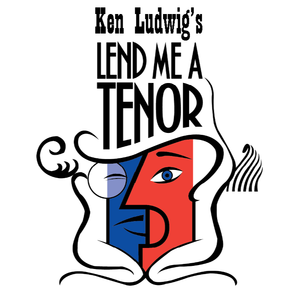 Westchester Broadway Theatre presents Lend Me A Tenor, and dinner's on them. Watch as the Cleveland Grand Opera Company's season gala presents world-famous tenor Tito Morelli performing "Pagliacci," his greatest role. But the opera is jeopardized when Morelli falls into a drunken stupor. In a panic, the opera company's diminutive assistant grabs a costume and makeup, pretends to be the famous Morelli, and goes on as Canio. The masquerade works until Morelli awakens and the chaos of mistaken identities ensues involving two clowns, a volatile Italian wife, an outrageous bellhop, a cynical impresario, and two lingerie-clad ladies trying to seduce the tenor. Enjoy the show, with dinner, for the regular show-only price of $57! Call the box office at 914-592-2222 and ask for the DINNER DEAL. Show runs through Jan 26. Fri & Sat 6:15p, Sun 11:45a & 5:15p, and Thurs 11:15a & 6:15p, 1 Broadway Plaza, Elmsford.
The Children's Shakespeare Theatre presents Rosencrantz & Guildenstern Are Dead. Do characters in a play have life outside the story? What do minor characters do while the rest of the story goes on? Rosencrantz and Guildenstern are minor characters in a great play by Shakespeare, but in this wacky offshoot you get to tag along as they try to piece together the reasons for their existence outside of that play. Enjoy rousing music, colorful costumes, and excellent performances by a mixed cast of Knaves and Rogues of the CST. Fri and Sat 7p, The Palisades Presbyterian Church, 117 Washington Spring Rd, Palisades.
Stop by for the special preview of American Modernism: 20th Century Influencers in Rockland, an exhibit of art by luminaries who lived in Rockland County from the 1910s through the 1960s. Explore work by pre-eminent artists from all disciplines (including many of RoCA's founders) and how they brought Modernist thinking and influences to Rockland County and American masterpieces to the larger world. This event includes guest speakers, a live auction, and champagne & hors' d'oeuvres. All proceeds benefit RoCA's exhibitions. 7:30-9:30p, Rockland Center for the Arts, 27 S Greenbush Rd, West Nyack. The exhibit runs through Feb 23.
Don't miss one of the most sought after comedians in the world. While you know his voice from the Emoji Movie and Silicon Valley, you can now see T.J. Miller live on stage. Fri 7:30 & 9:45p, Sat 7 & 9:30p, and Sun 7p, Levity Live, 4210 Palisades Center Dr A – 401, West Nyack.
Saturday
Head to the Palisades Indoor Winter Farmers' Market for a bounty of just-picked veggies and a wide variety of locally made artisanal specialties to prepare delicious seasonal meals. 9a-1p, Palisades Community Center, 675 Oak Tree Road, Palisades.
Stop by the Edward Hopper House for Hop Into Art: Weekend Family Workshop and create a collage inspired by the works of Edward Hopper and landscape photography by Rodney Smith. Sat & Sun 1-3p, 82 N Broadway, Nyack.
Have you ever heard of bala, djembe, or shekere? The Rockland Conservatory of Music presents Africa Forestdance, a trio playing traditional and contemporary African music, using traditional instruments. Listen to ancestral sounds and healing sounds of the nature with a modern spirit. 3-4:30p, 45 S Main St, Pearl River.
The Chirp Music Series presents Joe Planck. Enjoy an evening of American folk music at the Art Cafe Nyack. 8p, 65 S Broadway, Nyack.
Maureen's Jazz Cellar presents the 4th annual Winter Mo-Down celebrating the life of Maureen Budway. 8p, 2 N Broadway, Nyack.
Sunday
If you love crystals and have a specific goal or intention you would like to manifest, join the Crystal Grid Workshop. Work with your favorite crystals and sacred geometry to build a "travel" Crystal Grid that can help manifest your desires for 2020. 11a-1p, The Open Spirit Nyack, 55 Burd St, Nyack.
The Historical Society of Rockland County presents Small Wonders: The Dollhouses and Miniature Art of Catherine Cooke. The exhibit features a selection of custom dollhouses decorated and furnished down to the tiniest details, from period wallpaper, area rugs, and lamps, to food in the kitchen. Sun, Wed, Thurs, and Fri 1-4p, 20 Zukor Road, New City. The exhibit runs through March 1.
Visit Torne Valley Vineyards for an all-day wine tasting or choose from a selection of craft beers and live music by The Hip Replacements. Sun from 1-5p, Torne Valley Rd, Hillburn.
Join the Nyack Pop-Up Chorus for their monthly sing featuring the music of The Band. 6p, Casa del Sol, 104 Main St, Nyack.
Next Week
Thursday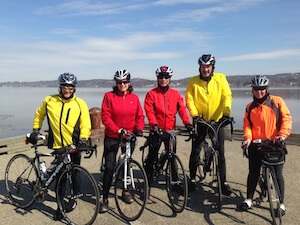 Join Robert Panzera, author of Cycling Fast and owner of CCSD Sport Event for Winter Cycling Tips And Tricks For Riding In The Cold. Robert will review equipment and clothing, and provide tips and tricks to keep you warm while you get outside through the cold months. Learn about nutrition for cold rides and safety tips and techniques. 7-8:30p, 9W Bike Shop, 530 N Highland, Upper Nyack.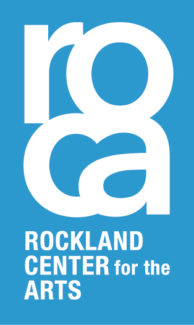 The Nyack Weekender is your Fri-Sun list of what to do and where to do it. This weekly series is brought to you by Rockland Center for the Arts.
To get the Nyack Weekender delivered to your mailbox auto-magically every Friday morning, add your name to our mail list. Visit our online sign-up sheet to subscribe.