Start the decade off right with old favorite Lend Me A Tenor at Westchester Broadway Theatre (as a bonus: dinner's on them!). It's another Nyack First Friday, and the Nyack Art Collective invites everyone for an artist talk and live music. Or work off those holiday pounds with the Nyack Hunger Coalition's Resolution Run/Walk, a guided hike, or an AntiGravity fundamentals class. Culture vultures will enjoy a staged reading or an afternoon of romantic sonatas.
This Fri-Sun list of what to do and where to do it is brought to you by Rockland Center for the Arts. Take a stroll through the Catherine Konner Sculpture Park to view the Natural Progressions and RoCA Nest 2019 exhibits. Register now for Winter Art Classes which begin January 7, 2020.
Friday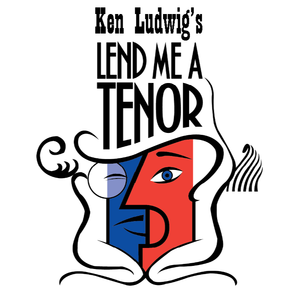 Westchester Broadway Theatre presents Lend Me A Tenor, and dinner's on them. Watch as the Cleveland Grand Opera Company's season gala presents world-famous tenor Tito Morelli performing "Pagliacci," his greatest role. But the opera is jeopardized when Morelli falls into a drunken stupor. In a panic, the opera company's diminutive assistant grabs a costume and makeup, pretends to be the famous Morelli, and goes on as Canio. The masquerade works until Morelli awakens and the chaos of mistaken identities ensues involving two clowns, a volatile Italian wife, an outrageous bellhop, a cynical impresario, and two lingerie-clad ladies trying to seduce the tenor. Enjoy the show, with dinner, for the regular show-only price of $57! Call the box office at 914-592-2222 and ask for the DINNER DEAL. Show runs through Jan 26. Fri & Sat 6:15p, Sun 11:45a & 5:15p, and Thurs 11:15a & 6:15p, 1 Broadway Plaza, Elmsford.
On this first First Friday of the new decade, join the Nyack Art Collective for an open theme art show, an artist talk, and live music performed by The Troubadours. 7:30-10p, Casa del Sol, 104 Main St, Nyack.
Carlos Mencia, one of today's most popular entertainers and comics, brings his show "C 4 Urself Tour" to Levity Live. He has gone back to his comedic roots, sharing his newest material with a more intimate audience. Fri 7:30 & 9:45p, Sat 7 & 9:30p, and Sun 7p, 4210 Palisades Center Dr A-401, West Nyack.
Johnny Markowski's Jeb Jones Band takes The Turning Point stage. Their love of simplistic melody is layered with harmonies that envelop you and make you feel apart of something special. 8:30p, 468 Piermont Ave, Piermont.
Saturday
Ring in the new year with a resolution to end hunger in the community. Take part in the four-mile run/walk to end the hunger crisis in Nyack. Your donations will benefit the Nyack Hunger Coalition, a group of 10 local non-profits that provide food to those in need in Nyack and beyond. 8a, Grace Episcopal Church, 130 First Ave, Nyack.
Try something new for the new year. Take an introductory AntiGravity Fundamentals Class and practice a series of exercises on the floor as well as suspended in the silk fabric hammock. You'll learn how to invert with zero compression on your spine, as well as use the hammock to stretch, lengthen, flip, twist, and swing. And most importantly, you'll have fun. 10:45a, Soul Flyte, 13 S Broadway, Nyack.
Don't miss a rare opportunity to see a staged reading of The Duchess of Malfi, presented by The Phoenix Theatre Ensemble. The widowed Duchess of Malfi defies her two powerful brothers who do not want her to secretly marry a man of her choosing who's below her station, her steward Antonio. When they uncover her deception, the brothers plot a series of events that leads them all to destruction in this dark tapestry of sibling rivalry, forbidden love, and unquenchable ambition. 2p, Nyack Library, 59 S Broadway, Nyack.
The Chirp Cafe Live Music Series presents The Book of James Band. 8-10p, Art Cafe Nyack, 65 S Broadway, Nyack.
Sunday
Join Eric Nelsen for a History Hike of "Millionaire's Row," The cliff-top mansions, built from Civil War days through the early 1900s, were torn down over half a century ago, when the Palisades Interstate Parkway was built. But the route will wend through some of the more impressive foundation remains and other signs that can still be found in the woods. The hike is about three miles round-trip and will take two hours over relatively easy hiking trails. 1p, Palisades Interstate Park Headquarters, Exit 2 of Palisades Interstate Parkway, Alpine, NJ.
The Sparkill Concert Series features An Afternoon of Romantic Sonatas for cello and piano. Cellist Robert Burkhart and pianists Oxana Mikhailoff and Vassily Primakov will perform. 3p, Union Arts Center, 2 Union St, Sparkill.
Comedy legend Colin Mochrie and master hypnotist Asad Mecci present a brand new, mind-blowing, jaw-dropping, side-splitting show, Hyprov. It is a combination of hypnosis and improv, two art forms that have mystified and entertained fans for decades. Random volunteers from the audience will be put under hypnosis and the four or five best are left on stage. The show becomes an improv extravaganza. 7p, Tarrytown Music Hall, 13 Main St, Tarrytown.
Next Week
Tuesday
Get ready to stand up and be counted. Attend a 2020 Census Awareness and Education Workshop and learn about the new online Census form, deadlines for responding, and the importance of being counted. The Census helps determine federal and state government representation and funding. Participation directly affects the lives of everyone in the community. 2-3p, Nyack Library, 59 S Broadway, Nyack.
Wednesday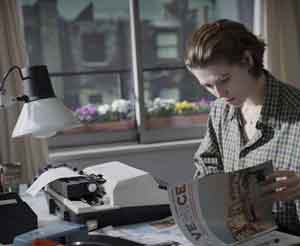 Rivertown Film presents The Souvenir. A tale of artistic aspiration set in 1980s London, The Souvenir feels like a whispered confidence wrapped in mystery. Julie, a film student, is dating Anthony—or is she? Neither are what they first appear to be, and that upends our expectations. Ostensibly another tale of a smart woman making a foolish choice, it's also a memory piece, viewed through the perspective of maturity. The tone is one of nostalgia, both sad and joyous to behold. 8p, Nyack Center, 58 Depew Ave, Nyack.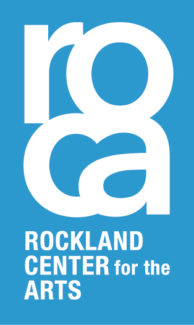 The Nyack Weekender is your Fri-Sun list of what to do and where to do it. This weekly series is brought to you by Rockland Center for the Arts.
To get the Nyack Weekender delivered to your mailbox auto-magically every Friday morning, add your name to our mail list. Visit our online sign-up sheet to subscribe.