by Marcy Denker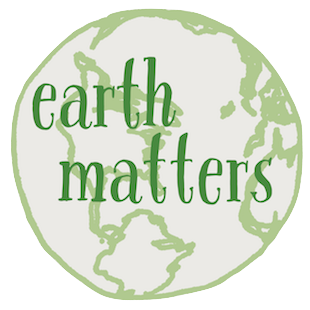 Earth Matters focuses on conservation, sustainability, recycling and healthy living. This weekly series is brought to you by Maria Luisa Boutique. 
If Earth Matters to you, sign up for our mailing list and get the next installment delivered right to your inbox.
For years, Nyack had no tree planting program–trees were removed but not replaced. That changed four years ago with the start of the Nyack Tree Project. By the end of this year, Tree Project volunteers will have planted over 200 trees along Nyack streets, and a core group will advance from citizen planters to citizen stewards, trained to care for the youngest members of the community forest. 

The Nyack Tree Project is the Village of Nyack's planting program, all aspects of which the Nyack Tree Committee coordinates–from site assessment, tree selection, and follow up tree care. The Tree Project brings together a cohort of around 20 volunteers each spring and fall to plant trees on public property and on private property close to the public right of way. Nyack High School students from the Environmental Club, the AP Environmental Science class, and NHS Interact Club participate regularly, as do members of Nyack Rotary, and others, including all of the members of the Nyack Tree Committee.
Funding for the tree planting and care comes from public and private sources. The village paid for the initial plantings in 2016, and tree planting is now included as part of the village budget. The Rockland County Soil and Water Conservation District contributed $2,000 to the project in 2018. The Nyack Park Conservancy has gathered donations for tree planting from individuals through their website.  
An ongoing gift 
Jenna Mega, of Luxury Kitchens and Bath, sells a lot wood kitchens, and as a way to give back, she's been making a contribution for each kitchen design she sells. Her donation now totals over $2,000, and the Tree Committee is developing a proposal for using the funds for a planting project in downtown Nyack. 
Citizen stewardship trainings 
This month, the village will hold mini-courses in young tree maintenance. Dean Dykman, a certified arborist with Wickes Arborists, will teach the fundamentals of structural pruning and other needs of young trees in a two-day course, open to the public, on Thursday January 16th and 18th. Nyack DPW staff will attend separate trainings about larger young trees that they care for. Funding for the training sessions is provided as part of a $50,000 tree maintenance grant from NYS DEC. 
Beyond the right of way
Trees along streets and sidewalks create cooling shade and help manage stormwater, but in many situations in Nyack the space along the sidewalk is inadequate for growing trees. The Tree Project will plant trees in suitable locations on private property within 12 feet of the curb. Participating homeowners commit to watering and mulching. Learn more about the Free Front Yard Tree Program here.
The Other Nyacks
The three river Nyacks all have tree committees and have begun coordinating their efforts. Upper Nyack's leadership encourages residents to plant trees on their own property, and their tree Committee is creating a list of recommended trees that are suitable for our region, with an emphasis on native trees and climate resilience. Upper Nyack is hatching plans for an outreach program to help homeowners assess, select, plant and care for trees. South Nyack started a tree planting project last fall with a new planting of trees, from Schichtel's Nursery, the same reliable source of bare root trees that Nyack has been using these past few years. 
Let's keep growing! Here's how to get involved!
Contacts
Nyack Tree Committee Marcy Denker, Chair  

mbdenker@gmail.com

Upper Nyack Tree Committee  Beverly Colgan bevcolgan@icloud.com

South Nyack Tree Conservancy Committee  Catherine McCue, Chair

catherine.mccue@southnyack.ny.gov

Nyack Tree Stewardship Trainings
Where: Nyack Village Hall
Part One January 16   6:30 – 9:00 p.m; Part Two January 18   9:30 a.m. to noon
Email Earth Matters
Read Earth Matters every Wednesday on Nyack News And Views, or sign up for the Earth Matters mailing list.
Earth Matters, a weekly feature that focuses on conservation, sustainability, recycling and healthy living, is sponsored by Maria Luisa Boutique.