A Coffee-Lover's Guide: What Brew Each Nyack Café Serves
by Mike Hays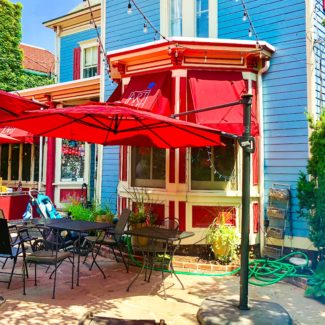 First a trickle. Then a river. Now, a tidal wave of coffee. Nyack coffee bars evolved quickly from the ubiquitous 20th century coffee urns into a vast new wave of sleek shops offering farm-to-cup, Free Trade, shade-grown, single-cup wonders. While Nyack's single downtown chain, Starbucks, serves up its recognizable national fare, Nyack cafés each chose a different roast, along with a unique set of accompaniments. Coffee pioneers have brought us to new, eye-popping caffeine heights. Our village choices are plentiful, each with a special roast and vibe. And so, a scorecard is needed. Your favorite?
Coffee & gourmet pastries
Nyack's newest coffee bar
Roast: Kobrick Parlor. Kobrick is a 4th generation Jersey City coffee roaster, with plans to rotate the roast in the future
Vibe: European post-modern with a comfortable parlor
Food: Carefully selected menu of pastries with a French and Italian flair
Coffee & Chocolate
Nyack's only on-site roaster
Roast: Adam is currently roasting Columbian beans. The country of origin of Adam's beans changes.
Vibe: Boho art and found objects
Food: Chocolate from beans roasted and ground on-site by Adam. The current chocolate is from Bolivian beans.
Coffee and donuts
Boxer Donut and Expresso Bar, 18 N. Franklin
Small café that punches like a large one
Roast: Stumptown Home Brew for drip coffees; Stumptown Hair Bender for espresso drinks
Vibe: Hipster
Food: Donuts made on-site in an open kitchen, plus oatmeal and other grain noshes
Coffee and pie
Local favorite for homemade pies 
Roast: Tarrytown roaster Coffee Lab, Witches Brew for drip coffees; Circus Dog for espresso drinks
Vibe: Country café
Coffee and tea
Teagevity, Nyack Farmers' Market, the Nyack Center, 111 S. Broadway
From long-time farmers' market vendor Preston Powell
Roast: BeanLuv, Hand-roasted and ground in Nyack
Vibe: Health and wellness, farmers' market
Food: Wide variety of teas and coffees, hot or cold, and beans and tea leaves for home brews
Coffee and brunch
Art Café, 65 S. Broadway
 Long-time village favorite in a Victorian building
Roast: Counter Culture, roasted in Durham NC and San Francisco. Counter Culture Hologram for espresso, and Counter Culture 46 for brewed coffees. French Press available for any of the Counter Culture roasts.
Vibe: Cozy Mediterranean, with a touch of art, photography, and music
Food: Israeli-influenced food, menu served all day
Coffee & croissants
A Nyack institution popularly called "Didier's"
Roast: Illy, a classic Italian roast
Vibe: French patisserie with café tables
Food: Chef-inspired on-site croissants, crepes, and pastries
Coffee with a view
Hudson Market on Main
Opened in late 2019 featuring regional fare
Roast: Java Love, a women-owned artisan roaster located in Montclair NJ. Special Nyack mix for espresso and brewed coffees
Vibe: Street-scene, with large windows with a view of Broadway and Main
Menu: Breakfast and lunch fare, with some of the food prepared by RCC Culinary School.
Michael Hays is a 30-year resident of the Nyacks. Hays grew up the son of a professor and nurse in Champaign, Illinois. He has recently retired from a long career in educational publishing with Prentice-Hall and McGraw-Hill. Hays is an avid cyclist, amateur historian and photographer, gardener, and dog walker. He has enjoyed more years than he cares to count with his beautiful companion, Bernie Richey. You can follow him on Instagram as UpperNyackMike.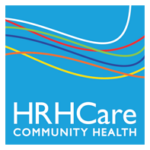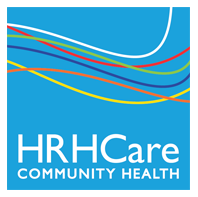 Nyack People & Places, a weekly series that features photos and profiles of citizens and scenes near Nyack, NY, is brought to you by
HRHCare
and 
Weld Realty
.