This weekend is "Gettin' Jazzy wit it." Enjoy Five Guys named Moe, a jazz musical at the Westchester Broadway Theatre. Or stop by Maureen's or the UP Lounge for live jazz performances. If you prefer classical instruments, combined with tuning forks and percussion, don't miss an Evening with Christopher Tignor at the GARNER Arts Center.
This Fri-Sun list of what to do and where to do it is brought to you by Rockland Center for the Arts. This Saturday, enjoy a special night out with Mudbone and Friends, explore the American Modernism: 20th Century Influencers in Rockland exhibit, or take a stroll through the Catherine Konner Sculpture Park to view the Natural Progressions and RoCA Nest 2019 exhibits.
Friday
The Westchester Broadway Theatre presents Five Guys Named Moe. Nomax is single, broke, and drinking his sorrows away when five guys named Moe–Big Moe, Little Moe, Eat Moe, Know Moe and Four-Eyed Moe–emerge from his radio to help him straighten out, ease his broken heart, and sing and dance his way to love. In celebration of Black History Month, pay tribute to Louis Jordan, the 1940s rhythm-and-blues singer, songwriter, and bandleader, whose new approach to jazz paved the way for rock and roll in the 1950s. Enjoy this jazzy show with songs such as "Is You Is Or Is You Ain't My Baby" and "Choo Choo Ch'Boogie." Show runs through March 1st, Fri & Sat 6:15p, Sun 11:45a, Thur 11:15a & 6:15p, 1 Broadway Plaza, Elmsford.
Get to know your neighbors at Kamayan Friday. Enjoy a delicious dinner without utensils or plates. Eat food communally with hands, and meet new people. 8-9:30p, Karenderya NY, 248 Main St, Nyack.
Maureen's Jazz Cellar presents the Russ Kassoff Trio, featuring Boots Maleson and Dennis Mackrel. 8p, 2 N Broadway, Nyack.
Stop by for dinner, and stay for a live performance by the Hudson Valley Jazz Trio, at the UP Lounge and Restaurant. 8-11p, 91 Main St, Nyack.
Saturday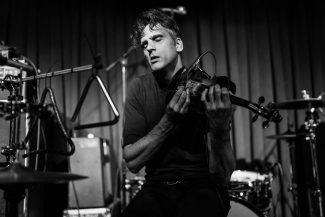 GARNER Arts Center is thrilled to present An Evening with Christopher Tignor. Enjoy a solo concert from the acclaimed "renegade post-minimalist" composer, violinist, multi-instrumentalist, and software engineer. Known for his unique performances incorporating violin, auto-tune, and percussion, and tuning fork, this concert will be an example of classical music reinvented for the digital age. Tickets are $15 in advance, and available online. Or, $18 at the door. Video projections by Rockland-based artist Joan Pope. Wine and beer from Industrial Arts Brewing for sale. And Tignor will lead a Lecture/Masterclass in Dye Works at 4:30p. Doors for the concert open 7p, music starts 7:30p. Dye Works event space, GARNER Arts Center, 55 West Railroad Ave, Garnerville. Presented in collaboration with Rockland Music Conservatory.
Enjoy a nostalgic view of Nyack as seen in a selection of postcards and trade cards dating back as far as the 1870s. The Historical Society of the Nyacks' exhibition Greetings From Nyack: A Vintage Postcard Exhibition showcases vintage postcard images of Nyack, as well as trade cards from long-gone businesses in the area, many of which have winter and holiday themes. Some show the streetscapes of Nyack's downtown, while others have a maritime focus. Many depict Nyack in a whimsical way or feature places that are but a distant memory. A companion exhibition is in the Nyack Library Carnegie-Farian room. 1-4p, 50 Piermont Ave, Nyack. The exhibit runs through February 29, 2020.
Casa del Sol presents Poetry Slam, a performance poetry competition. Enjoy a night of poetry, atmosphere, and cool people. 6:30-9p, 104 Main St, Nyack.
The Rockland Center for the Arts presents Mudbone and Friends. A special evening with Mudbone and guest singer/songwriters Jill Kinsey and Darryl Wayne Dasher. Go on an American musical journey from the late 19th century bluegrass-blues convergence through the present day. Experience positive social change through music. 7:30p, 27 S Greenbush Rd, West Nyack.
Sunday
As blood banks are critically low, come in and help this very worthy cause. The Reform Temple of Rockland is hosting its annual Blood Drive. 9a-1:30p, 330 N Highland Ave, Upper Nyack.
The Bluefield Artists present Hearts Untamed – Art Reception. Celebrate Valentine's Day early and give the gift of art. 1-3p, Valley Cottage Library, 110 Route 303, Valley Cottage.
Bill Batson presents The Poetry of Place. Join Bill as he explores the illustrations of buildings in Rockland County that he posts weekly in his column, The Nyack Sketch Log, and stay for an artist reception after his talk. 1-2p, Orangeburg Library, 20 Greenbush Rd, Orangeburg.
See the current Haverstraw Brick Museum exhibit Destiny with Disaster and explore what we can learn from the tragedy of the great landslide on January 8, 1906. Hear about the events that lead to the great landslide, the impact on the town of Haverstraw, and the long lasting effects on the local environment. 1-4p, 12 Main St, Haverstraw.
Stop by the Edward Hopper House for Hop Into Art: Weekend Family Workshop, and explore different textures: arrange, layer, find, and feel. Create your own texture rubbing using materials featured in the photographs of Rodney Smith (such as leaves, bark, and stone) and ones around the Edward Hopper House (fabrics, bricks, and wood trim). After creating your compositions, take part in a scavenger hunt to find each material in the house or photo exhibition. 1-3p, 82 N Broadway, Nyack.
Life is a bowl of Cherries by the Maturely Motivated Players gives you a humorous look at our everyday lives. Enjoy a relaxed afternoon with scenes adapted from writings by Jerry Seinfeld, Judith Viorst, and others. 2-4p, Nyack Library, 59 S Broadway, Nyack.
Next Week
Tuesday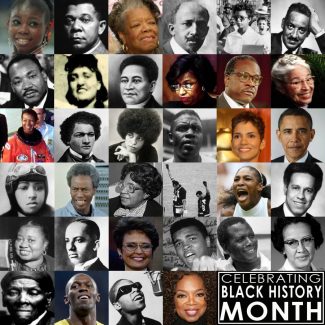 For Black History Month, join the celebration of three outstanding individuals being recognized for their contributions to African American history in Rockland County: artist Bill Batson, Rev. Dr. Emma Jordan-Simpson, and Officer Reginald Anderson. 6:30p, Rockland County Legislature, 11 New Hempstead Rd, New City.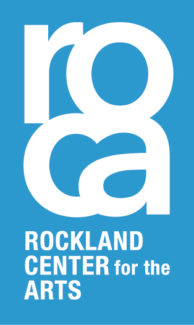 The Nyack Weekender is your Fri-Sun list of what to do and where to do it. This weekly series is brought to you by Rockland Center for the Arts.
To get the Nyack Weekender delivered to your mailbox auto-magically every Friday morning, add your name to our mail list. Visit our online sign-up sheet to subscribe.