'Tis the season to be jolly! Take a trip to NYC for the Nyack School of Music's Christmas Concert. Or stay local and have fun at the Holiday Parade of the Orangeburg firefighters. Get yourself a nice self made Christmas wreath, or explore the beauty of Winter Crystals. And if you're on the look-out for unique gifts, stop by the Holiday Marketplace Sale.
This Fri-Sun list of what to do and where to do it is brought to you by Rockland Center for the Arts. Find unique gifts at the Affordable Art & Pottery Bazaar through December 21 and take a stroll through the Catherine Konner Sculpture Park to view the Natural Progressions and RoCA Nest 2019 exhibits.
Friday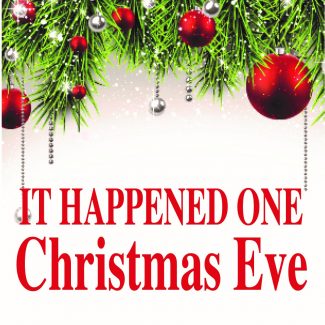 Westchester Broadway Theatre presents It Happened One Christmas Eve, which tells the story of an infant left on the doorstep of an old brownstone rooming-house in Brooklyn on Christmas Eve, and the magic she brings to the lives of those who find her: an Irish cook, an English spinster, a Brooklyn showgirl who dreams of stardom, a proud Boston poetess and two Romanian brothers. Their lives are changed forever. Tickets are available online. Show runs through Dec 23. Fri 11:15a and 6:15p, Sat 6:15p, Sun 11:45a and 5:15p, Wed 11:15a, Thurs 11:15a and 6:15p, 1 Broadway Plaza, Elmsford.
Stop by the Palisades Community Center for the Holiday Marketplace Sale. This is the right place if you are looking for unique gifts like alpaca hats, handmade quilts, beadwork and Murano glass, and so much more. Fri 5:30-8p, Sat 9a-3p, 675 Oak Tree Rd, Palisades.
The Nyack School of Music presents their Christmas Concert with traditional, gospel and orchestral sounds, that will delight your ears and warm your heart. 7-9p, Central Baptist Church, 166 W 92nd St, New York City.
The Carnegie Concert Series features Sing We Enchanted  performing "Christmas in London,"  a wide-ranging selection — from very early English carols, to 18th and 19th century traditional tunes to more contemporary works. 7:30-9p, Nyack Library, 59 S Broadway, Nyack.
It's the 26th annual Christmas Concert at St. Anthony. This is the only time of the year when all of the church choirs, singers, and orchestra musicians will perform together. 8p, St. Anthony's Parish Church, 36 West Nyack Rd, Nanuet.
Maureen's Jazz Cellar presents the Sue Matsuki Holiday Show featuring Gregory Toroian, Deborah Stone, Skip Ward, and David Silliman. 8p, 2 N Broadway, Nyack.
Saturday
Let the vibrational tones of Angel and Solfeggio tuning forks, gong, and singing bowls wash over your entire being during this Sound Bath Meditation. Explore how beautiful vibrational sounds will produce a relaxing, hypnotic effect on the brain. Afterwards, there will be a discussion. It's open to all, no meditation experience necessary. 10-11a, Tara Institute, 104 Lake Rd, Valley Cottage.
Join Strawtown Studio artists at Winter Crystals: Wondrous Snowflakes & Crunchy Salt. Explore the wondrous beauty of the snowflake crystal and the unique geometric form it takes as it travels down onto our landscapes. Work with watercolor paints and table salt to create a crystallizing textured effect, and learn what people are doing differently to minimize over-salting our natural environments. 11a-1p, Fort Lee Historic Park, Hudson Terrace, Fort Lee, NJ.
The Orangeburg Volunteer Firefighters invite you to their Holiday Parade. The Parade can be viewed anywhere along the Parade Route and the reviewing stand will be located in front of the firehouse. After the parade there will be food and beverages, and Santa will be there to hear children's wish lists. 6p, 61 Dutch Hill Rd, Orangeburg.
Sunday
It's getting cold outside. Help those in need and bring new or gently used winter coats, hats, gloves, new socks and underwear, blankets, new toiletries, and canned/boxed foods to the Nyack Homeless Project. Financial donations to purchase additional warm coats and food, especially for children, are welcome as well. Easy drop off at one of the many drop-off-points in and around Nyack. Please see website for exact locations.
Skate at Bear Mountain Ice Rink. Adults $5, children under four are free. General skating hours: Fri from 8-9:30p, Sat from 10a-9:30p, Sun from 10a-7:30p. Bear Mountain State Park, Palisades Interstate Parkway.
Next Week
Wednesday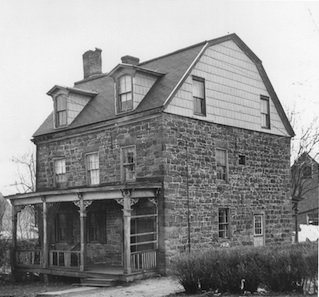 The Historical Society of the Nyacks' long-running John Scott Armchair History series continues with John Green's Legacy : A Study in Contradiction, presented by John Patrick Schutz. Explore the history of one of the oldest stone structures in Nyack and the man who would become the father of commerce in Rockland County, a driving force between the Nyack Turnpike and daily Steamboat service to New York City.  Wed 7p, Nyack Library, 59 S Broadway, Nyack and Thurs 2p, Valley Cottage Library, 110 Rt 303, Valley Cottage.
Thursday
The Collective Brass presents Holiday Extravaganza! This high-energy chamber group performs a broad range of exciting and virtuosic music. All members hold positions in major performing groups in New York. In addition to performing traditional and contemporary brass chamber music, Collective Brass continues to create original arrangements and editions of early music for the ensemble. 6:30-9:30p, Garner Arts Center, 55 W Railroad Ave, Garnerville.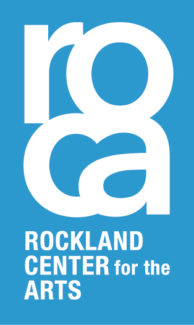 The Nyack Weekender is your Fri-Sun list of what to do and where to do it. This weekly series is brought to you by Rockland Center for the Arts.
To get the Nyack Weekender delivered to your mailbox auto-magically every Friday morning, add your name to our mail list. Visit our online sign-up sheet to subscribe.