This week in the villages: On Saturday, get ready to rock 'round the Christmas tree at Nyack's traditional Holiday Lights celebration. Support downtown businesses and shop local all season long as parking is free in the Artopee Way municipal lots on Saturdays throughout December. And if you missed the Community Choice Aggregation information sessions, you have another chance on Thursday. Create a winter, bird-themed piece of art with a paper cut art lesson on Tuesday.
Save the Date – Additional Community Choice Aggregation Public Outreach Meetings
The Villages of Nyack, South Nyack, and Upper Nyack are joining a "Community Choice Aggregation" (CCA) Program to lower costs and bring 100% renewable electricity to residents and small businesses. By pooling demand along with the Towns of Orangetown and Clarkstown, this new CCA program uses economies of scale to negotiate a supply contract on behalf of residents. Come and chat with the CCA program representatives to find out more about how the seamless move to cheaper, 100% renewable energy will benefit the villages and reduce our carbon footprint at the following informational meetings:
Thurs, Dec 5, 7-8:30p, South Nyack Firehouse, 90 Depot Pl, South Nyack
Sat, Dec 14, 10-11:30a, Nyack Village Hall, 9 N Broadway, Nyack
Sat, Dec 14, 1-2:30p, Old Stone Church, 437 N Broadway, Upper Nyack
See also: Earth Matters: Renewable Energy for the Nyacks
Village of Nyack
Nyack Recreation One Session Paper Cut Art Lesson
On Tue, Dec 3 from 4:30-5:30p, artist Jane CoCo Cowles will guide children and adults as they explore the art of paper cutting. In Winter Birds, she will demonstrate how to cut simple and more complex shapes out of colored paper and card stock to create birds. There is a materials fee of $5. Please register by emailing recreaationasst@nyack-ny.gov. Don't forget to bring your favorite scissors. American Legion Hall, 85 Piermont Ave, Nyack.
Holiday Shoppers Parking 
On Saturdays through December, parking will be free in the Municipal Lots on Artopee Way. Lots will be clearly identified as free parking. Parking on the streets will require a payment through the MuniMeter or FlowBird App. Parking is always free on Sundays. Happy holiday shopping!
Holiday Lights
Join your friends and neighbors and ring in the season on Sat, Dec 7 from 4-6p at the gazebo in Veterans Park for Nyack's traditional Holiday Lights celebration featuring hot refreshments, music, merriment… and a visit from Santa himself.
Military Tribute Banners
In 2020, Nyack will join the ranks of communities honoring our veterans with military tribute banners in the downtown. These banners, which are sponsored by local veterans' organizations and families of veterans, will be displayed in the downtown between Memorial Day and Veterans Day 2020. For more information about this program, and how you can sponsor a banner for a veteran, please visit militarytributebanners.org or contact Ann Marie Tlsty at 845-358-0548 or annmarietlsty@nyack-ny.gov.
Town of Clarkstown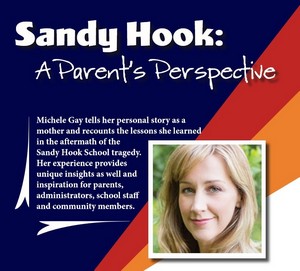 School safety expert and inspirational speaker Michele Gay will give a presentation on Tue, Dec 3, at 7p at Felix Festa Middle School, 30 Parrott Rd, West Nyack.
Ms. Gay is a parent who was profoundly impacted by the events at Sandy Hook Elementary on the December day in 2014. Her experience as a parent, teacher, involved community member, and now leader of an organization dedicated to ensuring the safety of all schools, could not be more timely, given the experience our district has recently endured.
The hope of this presentation is that it will increase awareness of the role each of us can play in supporting a safe and healthy school environment. Ms. Gay will also share what she experienced as a parent during a school emergency and lessons learned.
Rockland County
3rd Annual Department of Social Services (DSS) Toy and Clothing Drive
The DSS announced that the county will be accepting new, unwrapped toys, gifts, and clothing during its 3rd Annual Toy and Clothing Drive to begin Mon, Nov 25. The drive takes place each year to ensure that every child in Rockland County has a gift to open for the holidays. Toys and gifts are requested for children 18 or younger. The drive will run through Fri, Dec 20. A list of drop off locations may be found at www.rocklandgov.com.
Mario Cuomo Bridge News
Electronic Signage Testing
Tappan Zee Constructors, LLC (TZC) is scheduled to conduct testing of the bridge's electronic lane control signage this week, weather permitting. TZC will conduct tests on the southbound span during the overnights of Mon, Dec 2, and Tue, Dec 3. Testing on the northbound span is scheduled to occur on the nights of Wed, Dec 4 through Fr, Dec 6.
During the testing periods, which begin at 11p each night, State Police will temporarily hold traffic near the bridge in periodic, 20-minute increments. The traffic holds will allow TZC to safely test the directional signage on the bridge. After each traffic hold, state police will allow traffic to clear the bridge before beginning the next 20-minute hold. Testing periods are scheduled to conclude by 5a on the southbound span and by 6a on the northbound span each weekday morning. Testing on the morning of Sat, Dec 7 is scheduled to conclude by 7a. The testing will also require multiple lane closures on nearby New York State Thruway (I-87/I-287) traffic lanes. Specific lane closure times are listed in the chart below.
Lane Closures Near the Bridge
DATE:
CLOSURES BEGIN:
CLOSURES END:
LOCATION:
Mon 12/2
8p – Two right lanes
5a, Tue 12/3
Southbound (I-87/I-287)
From exit 11 to exit 10
Tue 12/3
8p – Two right lanes
5a, Wed 12/4
Southbound
From exit 11 to exit 10
Wed 12/4
9p – Two right lanes
7a, Thurs 12/5
Northbound
From exit 8 to exit 9
Thurs 12/5
9p – Two right lanes
7a, Fri 12/6
Northbound
From exit 8 to exit 9
Fri 12/6
10p – Two right lanes
8a, Sat 12/7
Northbound
From exit 8 to exit 9
Bicycle/Pedestrian Path
Construction of the shared bicycle and pedestrian path continues. At the Rockland Landing, construction continues along the side path and the path's underpass at South Broadway.
---
Here are the municipal events in South Nyack, and the Village of Nyack for the week of 12/2. There are no meetings scheduled in Upper Nyack this week.
Village of Nyack
9a: Mayor Hammond's Monthly Update Meeting
5p: Justice Court
Sat 12/7, 4p: Holiday Lights (Veterans Park Gazebo)
Nyack Village Hall is located at 9 N. Broadway.
Village of South Nyack
Mon 12/2, 5:30p: Justice Court
Tue 12/3, 7:30p: Zoning Board of Appeals
Thurs 12/5, 7p: Community Choice Aggregation Public Outreach Meeting (South Nyack Firehouse)
South Nyack Village Hall is located at 282 S Broadway.