by Mike Hays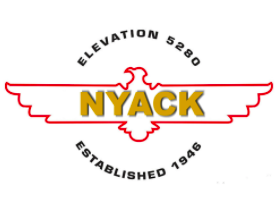 Nyack is a mile-high city. No, this isn't a joke.
In Emigrant Pass (also called Donner Pass) in the Sierra Mountain range in California is a place called Nyack, once made famous by a stranded train just as the Donner Party was stranded in 1846. The stranded train made the newsreels and the January 28, 1952 issue of LIFE magazine. How our unique village name gets transposed to the west is as much as mystery as how our village was named Nyack in the first place.
The name Nyack
No one is really sure how the area cupped by the Palisades on three sides and the Hudson River on the other became known as Nyack, or even how it was originally spelled. The name appears for the first time in a 1707 Tappan wedding record in 1704 that states the bride, Dirckie Talman, was from "Nay-yak."
"Niack" was the name attributed to Native Americans who lived on Coney Island on what was once identified as Niack Bay at the time Europeans arrived. Once their land was lost, they removed to Staten Island and then around 1670 to other parts, possibly in the area now known as Nyack. The area was known to be the summer fishing camps of the Tappans. The Tappans, Niacks, and Dutch settlers certainly traded with each other, but the context in which the new village came to be known as Nyack is lost to time.
We are not even sure what the term "Nyack" means. Some say it is Algonquin for fishing grounds. Some say the people were called Niacks because the word means a point of land, the location upon which they once lived. Perhaps neither is true.
Nyack, California
Nyack, CA on Emigrant Pass seems to have been founded as a lookout along the then newly constructed US Highway 40, some 50 miles from Lake Tahoe. The Nyack Lodge replaced an old dining canteen around 1946 by Herstel Jones in what is now called a midcentury modern design. The lodge and US 40, as well as much of what was called Nyack, changed when Interstate 80 came through the pass. The lodge was cut apart and moved. A highway lookout along the Interstate now stands where the lodge once was.
Nyack Shell and General Store now serves as the historical museum of the town, its building claiming to still contain sections of the old hotel with its room numbers. The gas station provides an online service showing the weather forecast and whether chains are required on any given day to pass thought the gap. Not much else exists on old Nyack Road aside from a Burger King just off the I-80 exit. Nearby is the Nyack Snow Park which is a "snow play" area for sleds, tubes, and saucers. Heading west three miles is the Blue Canyon-Nyack airport with a single asphalt runway that is closed in winter since it has no snow removal or de-icing equipment. Winters are brutal in the area.  Some 400 inches of snow can fall between November and April. It's windy too.
Stranded train nearly repeats the Donner Party episode
On January 13, 1952, the transcontinental westbound City of San Francisco streamliner with 15 cars and 222 passengers became trapped for over three days in a blizzard with 90 mph wind gusts and snow drifts some 8-12 feet. The situation is reminiscent of the Donner Party, who became trapped in 1846 and resorted to cannibalism to stay alive.
The Southern Pacific railway was aware of the situation. A day earlier a train got stuck in the pass. A decision was made to run the train with the aid of rotary snow plows clearing the way. The train became stuck anyway about six miles from Nyack. One of the crew hiked ½ mile to a phone booth to call Southern Pacific to let them know the streamliner was stuck.
Rotary plows were sent out from both directions but neither were successful in freeing the train. By the end of the first night, temperatures were 22 degrees and snow depth was 206 inches.
On the second day, rescue attempts by rotary snow plows were doomed. One engineer was killed when his train was buried by an avalanche in Donner Pass. The army was called in but their snow vehicles, Weasels, would not work at this depth. Some supplies were skied to the train
On the third day, a generator was brought in to charge the train's batteries but, soon, carbon monoxide was making passengers ill. A doctor and three nurses aboard helped tend to the ill. One passenger who seemed to be an addict locked himself in his room and proceeded to tear the room apart. Wood was used to provide some heat. Passengers wrapped themselves in drapes and pillowcases to stay warm. Pipes froze, so bathrooms didn't work. Milk was in short supply and rationed to children.
By day four, a helicopter failed to land due to high winds. Supplies were dropped to the train instead. A rotary plow train finally made it close to the highway pass near US 40. Highway crews got the road open to Nyack and passengers were ferried to the Nyack Lodge by car. Later that night, they boarded a rescue train to San Francisco. The train itself was not pulled free for another three days.
Nyack Ex-pats
While there may be some doubt about the origin of our town's name, there is even greater mystery as to how the name of Nyack was transported to many other locations, such as Nyack, CA. There are 30 streets throughout the US that carry the name Nyack (drives, streets, avenue, roads, lanes), as well as one mountain and one lake in Montana. Perhaps, like the Nyack dress shop in Lyon, France named by an owner who once visited our Nyack, the other Nyacks were named by people who became enamored by our special village. Or perhaps by ex-pats who carried the name close to their hearts.
Michael Hays is a 30-year resident of the Nyacks. Hays grew up the son of a professor and nurse in Champaign, Illinois. He has recently retired from a long career in educational publishing with Prentice-Hall and McGraw-Hill. Hays is an avid cyclist, amateur historian and photographer, gardener, and dog walker. He has enjoyed more years than he cares to count with his beautiful companion, Bernie Richey. You can follow him on Instagram as UpperNyackMike.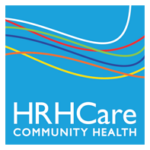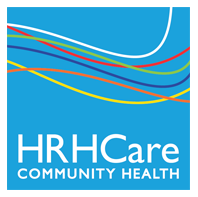 Nyack People & Places, a weekly series that features photos and profiles of citizens and scenes near Nyack, NY, is brought to you by
HRHCare
and 
Weld Realty
.