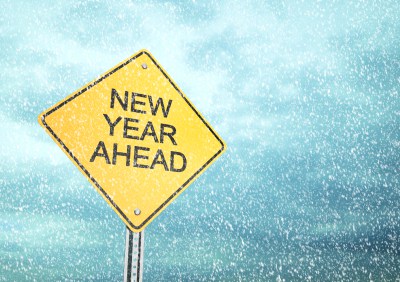 by Brian Johnson
New Years. Resolutions. Two things that will always be interlinked. Chances are you either have some of your own, are sick of people talking about theirs, or both. But New Year's resolutions can be a positive start to a clean slate, not something daunting or nagging.
To make sure that 2020 starts off on the right foot, I wanted to bring some awareness to the act of change as a whole. The aim is to help you avoid a couple common traps so you can crush some goals of your own.
First off, start with the end in mind.
Be straightforward with yourself.  By clearly defining your target there is no uncertainty or confusion. No disconnect between what you are aiming for and the actions you must take to get there.
Even though it sounds simple, defining that target can get tricky. This can be blamed on the obsession we have with the details. Without even knowing so, we often put all our eggs in one basket when it comes to an ultimate goal. In other words, we attach to a means goal rather than an ends goal. Whereas a means goal is a possible pathway to a larger intention, an ends goal is the larger intention/end destination/ultimate goal.
Sometimes it's not easy to tell which is which. If you aren't sure if you have a means or an ends goal, simply question why the goal is your goal. But a general rule is that if you are doing it to reach a more substantial goal, it's a means goals.
In the end, your resolutions should not rest on one single path, method, process or manner of accomplishing your greater goal. If one fails, stay loyal to the end game and visualize different how's and details to get you there. Then pick your next best option and grind. Disregard that false failure. Your end goal doesn't fail unless you stop working toward it. Lastly, put all of your energy towards one change at a time. Focus fully on the task at hand. We as human beings can only sustain a certain amount of change at once.
For example, if you are sedentary (don't exercise), eat fast food five nights a week and drink a gingerbread latte with three shots of espresso and whip cream from Starbucks daily and your New Year's resolution is to go to the gym four times per week, eliminate processed foods and only drink black coffee, you're in for about two days of hell before you crack. Attempting to make too many changes at once is a surefire recipe for disaster and a setup for failure.
Yes, if you take a step back and look at the big picture and realize that "get healthy" or even "lose weight" is the end goal, these are all good modifications to get there. But in reality, just modifying one of these unhealthy behaviors would produce amazing, desirable results. Once one of those poor habits are replaced and sustained for a couple weeks, on to the next one.
Having big goals are great. But they are not obtained overnight. They are the result of the accumulation of many little upgraded habits over time. One means goal at a time! Regardless of what your goals are, change is hard. But change is exactly what these resolutions call for. Successful resolutions are about the modification of limiting habits or behaviors that have got you to a point that you aren't satisfied with. Here's to a better year than last!
Brian Johnson grew up in Nyack and attended the University of Massachusetts. This blog post is an excerpt of one originally published on his blog, The Balance of Being.