Ring in the end of the year with art and music. Have a good laugh with Friends of the Rhino Stage. Explore New York with New York Photosongs. And run the Snowflake 5K for a good cause.
This Fri-Sun list of what to do and where to do it is brought to you by Rockland Center for the Arts. Take a stroll through the Catherine Konner Sculpture Park to view the Natural Progressions and RoCA Nest 2019 exhibits. Register now for Winter Art Classes which begin January 7, 2020.
Friday
Munch some popcorn and watch how your favorite Muppets recreate the holiday classic A Muppet Christmas Carol. Please register as space is limited. 2-4p, Nyack Library, 59 S Broadway, Nyack.
Rhino Comedy presents: Friends of the Rhino Stage. Stop by for a fantastic night of stand-up comedy and support and celebrate the artistry of comedians holing up in our area. 8-9:30p, Rhino Comedy, 96 Lafayette Ave, Suffern.
It's the last Friday of the year, so head to Maura's Kitchen for some delicious Peruvian fare and live music with The Roues Brothers. 8p, 81-83 S Broadway, Nyack.
Saturday
The Edward Hopper House Museum presents its newest exhibit Human in Nature: The Art & Wit of Rodney Smith featuring 20 black & white and color photographs which illustrate Smith's enduring love affair with nature. 12-5p, 82 N Broadway, Nyack. Exhibit is on display through March 8, 2020.
Enjoy a nostalgic view of Nyack as seen in a selection of postcards and trade cards dating back as far as the 1870s. The Historical Society of the Nyacks' new exhibition Greetings From Nyack: A Vintage Postcard Exhibition showcases vintage postcard images of Nyack, as well as trade cards from long-gone businesses in the area, many of which have winter and holiday themes. Some show the streetscapes of Nyack's downtown while others have a maritime focus. Many depict Nyack in a whimsical way or feature places that are but a distant memory. A companion exhibition is in the Nyack Library Carnegie-Farian room. 1-4p, 50 Piermont Ave, Nyack. The exhibit runs through February 29, 2020.
Sunday
Run or walk with Frosty the Snowman as you work off some of those holiday pounds at the Snowflake 5K to support the Nyack Community Ambulance Corps. The course is a flat (with one hill) loop course along the scenic Hudson River. Run starts at 10a, race day registration opens at 8a, Ambulance Corps, 251 N Midland Ave, Nyack.
Join John John Brown for his New York Photosongs. Enjoy six handcrafted folk songs that tell the amazing true stories behind some of New York State's most iconic and obscure photographs. 1:30-3p, Valley Cottage Library, 110 Route 303, Valley Cottage.
Next Week
Tuesday, New Years Eve
Ring in the new year with the New Year's Eve Ball, a night of disco, drinking, and dancing, with entertainment by The Latoven Show and a ball drop at midnight. 5p-2a, UP Lounge, 91 Main St, Nyack.
Looking ahead … Friday, January 17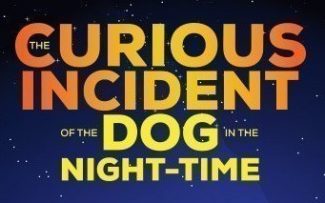 Elmwood Playhouse presents The Curious Incident Of The Dog In The Night-Time. Watch 15 year old Christopher John Francis Boone discovering the slain body of his neighbor's poodle, Wellington, on the neighbor's front lawn one evening and sets out to discover the murderer. His investigation is at times aided, and at other times hampered, by the mild form of autism he lives with. After Christopher hits a policeman (in a misunderstanding) at the scene of the crime, the police take Christopher into custody. Tickets are available online. Show runs through Feb 8. Fri 8p, Sat 8p, and Sun 2p, 10 Park St, Nyack.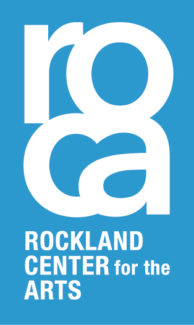 The Nyack Weekender is your Fri-Sun list of what to do and where to do it. This weekly series is brought to you by Rockland Center for the Arts.
To get the Nyack Weekender delivered to your mailbox auto-magically every Friday morning, add your name to our mail list. Visit our online sign-up sheet to subscribe.