There's no such thing as "too early for Christmas." So enjoy the Holiday Craft Bazaar and get inspired at the Christmas Open House. Break your best dance moves out at the Blue Rock School Family Barn Dance or try some pirouettes on ice at Bear Mountain Ice Rink. And if all those activities make you hungry, grab a bite at one of the great local restaurants that participate in the Hudson Valley Restaurant Week.
This Fri-Sun list of what to do and where to do it is brought to you by Rockland Center for the Arts. Visit three inspiring exhibits or take a stroll through the Catherine Konner Sculpture Park to view the Natural Progressions and RoCA Nest 2019 exhibits. On Thursday, meet Mark Andres and Busser Howell for the Artist Talk: Creating With Mental Imagery . And registration is now open for Winter Art Classes which start January 7, 2020.
Friday
It's getting cold outside. Help those in need and bring new or gently used winter coats, hats, gloves, new socks, underwear, blankets, new toiletries, and canned/boxed foods to the Nyack Homeless Project. Financial donations to purchase additional warm coats and food, especially for children, are welcome as well. Easy drop off at one of the many drop-off-points in and around Nyack. Please see website for exact locations.
It's that time of the year again. Come to the Palisades Center for Santa's Arrival & Tree Lighting Ceremony, and kick-off the holiday season. Meet Santa and Mrs. Claus, as well as the Snow Queen and her friends. 5:30-7p, East Court near H&M, 1000 Palisades Center Dr, West Nyack.
Swing your partner and dosey-doe at the 9th annual Family Barn Dance. It's guaranteed to be a lively, foot-stompin' time for all with a fun raffle, a silent auction, and refreshments for sale. Sponsored by Blue Rock School. 7-9p, Congers Lake Memorial Park Auditiorium, 6 Gilchrest Rd, Congers.
Eat, drink, and be trivial at a Fundraising Mixer to Benefit Children's Shakespeare Theatre. Free food, cash bar, awesome silent auction items like GOOP beauty basket, and tickets to Moulin Rouge. $25 suggested donation to benefit the Children's Shakespeare Theatre. 7-10p, Prohibition River, 82 Main St, Nyack.
Maureen's Jazz Cellar presents the David Kikoski Trio featuring Ed Howard and Victor Lewis. 8 and 9:30p, 2 N Broadway, Nyack.
Saturday
Skate at Bear Mountain Ice Rink. Adults $5, children under four are free. General skating hours: Fri 8-9:30p, Sat 10a-9:30p, Sun 10a-7:30p, Bear Mountain Ice Rink, Bear Mountain State Park, Palisades Interstate Parkway.
Pick up some beautiful crafts by artisans of the Hudson Valley just in time for holiday gift giving at the 12th Annual Palisades Holiday Crafts Bazaar. 10a-4p, Palisades Community Center, 675 Oak Tree Rd, Palisades.
Come out to Palisades Credit Union Park to pick your seat and pick your pup at the Rockland Boulders Fall Festival. Celebrate the 10th anniversary season and the historic merger into the Frontier League and meet Rockland Boulders players and Pepper Jack the Bat Dog, get some lunch from the Westchester Burger Company food truck, and more. 10a-3p, 1 Palisades Credit Union Park Dr, Pomona.
If you ever want to pitch an idea for a movie, you'll need to know how to present your story to people who can help you get it made. Story Boarding – Story Telling for Film is a workshop where you learn about different story structures and narrative concepts, and you can develop a story of your own and create story boards. 10:30a-4:30p, Nyack Library, 59 S Broadway, Nyack.
Double Feature: A History of Nyack Cinemas and Theaters lets you explore three 19th century motion picture theaters and two live performance theaters in Nyack. This new, nostalgic, surprising, and fun exhibit at the The Historical Society of the Nyacks displays vintage photos and playbills from the archives of the Nyack Library and Historical Society, silent movies, a photo booth, and a book for visitors to record their memories of the stages and screens of Nyack. Exhibit runs through Nov 23, Saturdays 1-4p, 50 Piermont Ave, Nyack.
Learn the basics of drawing human anatomy at Drawing Basic Anatomy with Erica Murphy. The class is for beginner and intermediate students ages 12 and over. 2-3:30p, Maria Luisa, 77 S Broadway, Nyack.
It's never too early to start preparing for Christmas. Down to Earth Living invites you to its Christmas Open House & Reveal Party. Enjoy the beautifully decorated winter wonderland and get a jump start on your own holiday decorating. Refreshments, special discounts, crafting workshops, and, of course, pictures with Santa. 2-6p, 1040 Rt 45, Pomona.
Sunday
Hudson Valley Restaurant Week continues through Nov 17. Over 200 restaurants throughout the Hudson Valley offer special three-course dinner menus for $32.95. Many also offer three-course lunches for $22.95. Participating Nyack restaurants include 8 North Broadway, Broadway Bistro, Communal Kitchen, Maura's Kitchen, Hudson House, Joe & Joe, Two Spear Street, Velo Bistro & Wine Bar, and Wasabi. For a full list of participants, please visit www.valleytable.com.
Westchester Broadway Theatre presents An American In Paris. A thrilling story of a young American soldier, a beautiful French girl, and an indomitable European city, each yearning for a new beginning in the aftermath of war. Hoping to start a new life, World War II veteran Jerry Mulligan chooses newly-liberated Paris as the place to make a name for himself as a painter. But Jerry's life becomes complicated when he meets Lise, a young Parisian shop girl with her own secret and realizes he is not her only suitor. Show runs through Nov 24. Thurs and Fri 11:15a and 6:15p, Sat 6:15p, Sun 11:45a and 5:15p, and Wed 11:15a. 1 Broadway Plaza, Elmsford.
Stop by the Edward Hopper House for Hop Into Art: Weekend Family Workshop. Play with dimension, shape, and color as you create your own 3D paper house model. Share Hopper's love for homes by designing and building your own house or recreate your favorite Hopper house. 1-3p, 82 N Broadway, Nyack.
Join the Nyack Pop-Up Chorus and sing the songs of Elton John. 6p, Casa del Sol, 104 Main St, Nyack.
Next Week
Monday
Honor those who served in our country's armed forces and join Suffern's Veterans Day Parade and Ceremony. The parade steps off at Village Hall and proceed to Soldiers Monument for the ceremony. 11a-1p, 61 Washington Ave, Suffern.
Enjoy an evening of classical solo, chamber, and orchestra music with the BridgeMusik Fall Festival Young Artist Concert #1. The program features works by talented flutists, violinists and cellists from the South Orangetown Central School District as well as from neighboring schools in NY and NJ. It also includes the Young Artist Festival Orchestra assisted by the festival faculty, performing works by Vivaldi and Gershwin. 7-9p, Union Arts Center, 2 Union St, Sparkill.
Wednesday
Gift and Opportunity – The Davis Approach which explains why some of the smartest people of all ages may face academic and work challenges and how that can be turned around. Stop by for a visual presentation and meet Suzanne Buchauer for Q&As. 3:45-5:15p, Montessori School of Nyack, 85 Marion St, Nyack.
Thursday
Meet Mark Andres and Busser Howell, the artists of the Visions of Awareness exhibit, for Artist Talk: Creating With Mental Imagery . They will talk about how their vision impairment has brought a deeper mental imagery of their work, their inspiration, and their pieces in the exhibit. 7p, Rockland Center for the Arts, 27 S Greenbush Rd, West Nyack.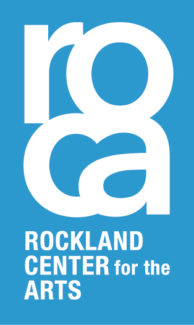 The Nyack Weekender is your Fri-Sun list of what to do and where to do it. This weekly series is brought to you by Rockland Center for the Arts.
To get the Nyack Weekender delivered to your mailbox auto-magically every Friday morning, add your name to our mail list. Visit our online sign-up sheet to subscribe.