This weekend you can watch Our Town at Elmwood Playhouse, enjoy a Sensory-Friendly Family Show with Dan Zanes and Claudia Eliaza, experience the Perfect Trio presented by the Union Arts Center, or sample the food  and wares of India at a "Taste of India" Food Festival and Bazaar. If you want to relax, channel your inner self with yoga, join the GraceMusic concert, or create your own bracelets.
This Fri-Sun list of what to do and where to do it is brought to you by Rockland Center for the Arts. On Saturday, enjoy a night out with pianist, songwriter, and singer A.J. Croce or learn about the relationships of colors and their personalities at a Secret Life of Color Workshop on Sunday. Visit three inspiring exhibits or take a stroll through the Catherine Konner Sculpture Par
to view the Natural Progressions and RoCA Nest 2019 exhibits.
Friday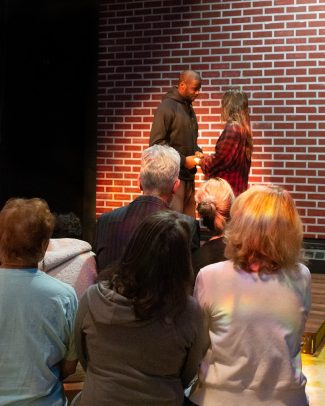 Elmwood Playhouse presents Our Town, a fresh take on the classic play about life and love in a small New England town, written by Thornton Wilder and directed by Lisa Spielman. Whether the community is Grover's Corners or the Twitterverse, the challenge is the same: how to connect with each other and find your place in the world. Ticket are $27 and available online. Show runs through Dec 7.  Fri and Sat 8p, Sun 2p, 10 Park St, Nyack.
Rockland Contra Dances is an evening of acoustic folk music, easy-to-learn dances, with a relaxing atmosphere. No experience or partner needed. Enjoy a free workshop for newcomers where you'll learn everything you need for a night of dancing and socializing 7:30p, Green Meadow Waldorf School Gym, Chestnut Ridge Rd, Chestnut Ridge.
The Carnegie Concert series presents The Meadowlark Trio, a piano-violin-cello trio who look beyond the conventional model of classical music. 7:30-9p, Nyack Library, 59 S Broadway, Nyack.
Steve Byrne is known for his roles in The Middle and Four Christmases. Fri 7:30 and 9:45p, Sat 7 and 9:30p,  Levity Live, 4210 Palisades Center Dr. A-401, West Nyack.
Saturday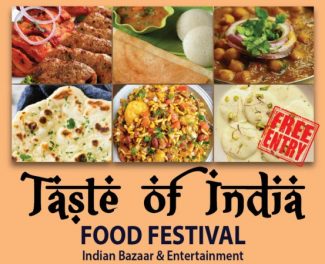 Arts from India invites you to its first annual Taste of India" Food Festival & Indian Bazaar. Enjoy a day of music, dance, culture, and cuisine. From 10a-12p, start the day with AWAKE, a FREE  workshop where you can learn about how to improve the communication between teens and their parents. A panel of experts will talk about cultural and general differences. From 12-2p, go on a journey with music that varies from classical to Ghazals to Bollywood tunes by Sri Pranab Kumar Biswas and his artists. Tickets for this Musical Concert are $25 and available online. From 3-8p, don't miss out on delicious food from veritable restaurants with cuisine representing the North, South, East, and West, Indian street food, shop handmade scarves, fine jewelry, beautiful clothing, mehndi (henna) tattoos, and more at the Food Festival and Bazaar. 10a-8p, Nyack Center, 58 Depew Ave, Nyack.
If you're thinking about getting honeybees next spring, now is the time to prepare. Take part in the workshop Beekeeping for the Future. Topics covered will include: the biology of the hive organism and the beekeeper's role in fostering healthy hives, working with different hive designs, sources of bees, and much more. 9a-5p, The Pfeiffer Center, 260 Hungry Hollow Rd, Chestnut Ridge.
Join Irene Tenenbaum and Rabbi Russo for Yoga Inspired Service. Bring your yoga mat and feel free to wear comfortable clothing. This program is for adults who are looking for new ways to connect to spiritual practices. 9:30-10:30a, Congregation Sons of Israel-Nyack, 300 N Broadway, Upper Nyack.
Strawtown Studio artists and Teatown educators invite you to a Seasonal Nature Art Workshop: From Green to Gold! Explore nature outdoors, look for gold, silver, and other changes in color and texture of trees and plant skeletons, and gather natural materials for art-making. Then once indoors you will create a seasonal work to take home. Recommended for ages 5 and up. 11a-1p (please be on time, this is not a drop in workshop), Teatown Lake Reservation Visitor Center, 1600 Spring Valley Rd, Ossining.
Take a journey inside, exploring your inner landscape at Yin & Yoga Nidra. Experience deep opening in the body through a gentle Yin Yoga practice. Shift your awareness deeper and deeper within in preparation for profound relaxation and inner connection in Yoga Nidra. 3-5p, Playful Yogi Space Nyack, 42 Main St, Nyack.
The John Green Preservation Coalition invites you to the First Annual Benefit for the John Green House, a riverside social event, featuring live music by urban country singer Compton Maddox, small bites, drinks, and a silent auction. Longtime architect, preservationist, and Upper Nyack Village historian, Win Perry, will be honored. 4:30-7p, The Nyack Boat Club, 59 Gedney St, Nyack.
Enjoy a night out with internationally-acclaimed pianist, singer, and songwriter A.J. Croce. 7:30p, Rockland Center for the Arts, 27 S Greenbush Rd, West Nyack.
Sunday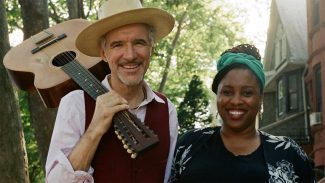 ArtsRock presents Dan Zanes and Claudia Eliaza with a Family Sensory-Friendly Show featuring the Rock 'n' Rollers. Dance and sing along to the Grammy-winning family musician Dan and jazz vocalist Claudia as they perform Dan's greatest hits as well as folk and blues classics from their new songbook. The performance is inclusive and open to all children and families with all abilities and challenges. Tickets are $18, with a relaxed refund policy and available here. 2-3p, Old Nyack High School Auditorium, 131 N Midland Ave, Nyack.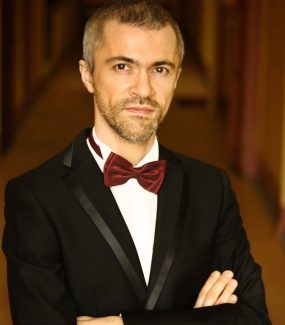 The Union Arts Center presents A Perfect Trio: World-class music, impressionistic oil paintings and culinary artistry. At 3PM, presented by the Sparkill Concert Series, Pavel Nerssesian performs an exciting program including the works of Schubert, Bach, and Clementi. Surrounding you on the walls of the arts center is the exhibition Realizations Of Nature with works by Jarvis Wilcox and complemented by the striking sculpture WIND BIRD by Edward Walsh. Before or after the recital, enjoy a sumptuous meal just around the corner at the award-winning restaurant, Roost. Reservations for brunch or dinner are strongly recommended. Tickets to the concert are only $25 online ($40 at the door). Union Arts Center, 2 Union St, Sparkill.
Have a colorful day with the workshop Secret Life Of Color. Learn about the relationships of colors and their personalities and draw with colored pencils to emphasize or mute simple renderings of objects. No experiences needed. 10a-4p, Rockland Center for the Arts, 27 S Greenbush Rd, West Nyack.
Create your own custom bracelet at the Boho Bracelet workshop with Claudia Bonilla. She will teach you how to use chunky beads, braided leather, and button closures to make a one-of-a-kind accessory for yourself or as a gift. 12p, Maria Luisa Boutique, 77 S Broadway, Nyack.
GraceMusic presents Revelation featuring cellist Evelyn Wadkins and organist Cleveland Kersh. The choir will sing a set of spirituals, an early-American shape-note piece, and works by Morten Lauridsen, Edgar Bainton, and H. Balfour Gardiner. A meet-the-artists reception will follow the concert. 4p, Grace Episcopal Church, 130 First Ave, Nyack.
Next Week
Monday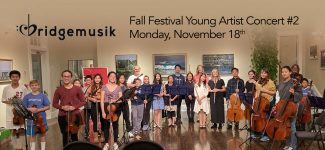 Enjoy an evening of classical solo, chamber, and orchestra music with the BridgeMusik Fall Festival Young Artist Concert #2. The program features works by talented flutists, violinists, and cellists from the South Orangetown Central School District as well as from neighboring schools in NY and NJ. It also includes the Young Artist Festival Orchestra assisted by the festival faculty, performing works by Vivaldi and Gershwin. 7-9p, Union Arts Center, 2 Union St, Sparkill.
Wednesday
The Historical Society of the Nyacks' long-running John Scott Armchair History series continues with Exploring the History of South Nyack, presented by Asha Paulose. She will take you on a journey back to the late 1800s to visit how life was. Take a digital walk down South Broadway to see all of the Old Victorian Homes surrounding the area and learn all about the distinct architectural designs found in them. Learn more about the new South Nyack Trail and take a sneak peek at the 2020 Walking Tour Season. Wed, 7p, Nyack Library, 59 S Broadway, Nyack and Thurs, 2p, Valley Cottage Library, 110 Rt 303, Valley Cottage.
Rivertown Film presents The Farewell, a uplifting and funny story about family bonds. A woman born in China but raised in the U.S. returns for a visit, to find that the beloved matriarch of the family has only a few weeks left to live. Not wanting to upset the elderly woman, the entire family has agreed to keep this a secret from her. 8p, Nyack Center, 58 Depew Ave, Nyack.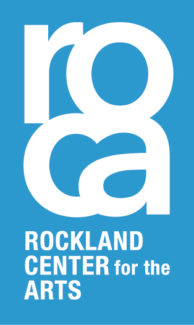 The Nyack Weekender is your Fri-Sun list of what to do and where to do it. This weekly series is brought to you by Rockland Center for the Arts.
To get the Nyack Weekender delivered to your mailbox auto-magically every Friday morning, add your name to our mail list. Visit our online sign-up sheet to subscribe.