It's the First Friday of November, bringing new artists and exhibits to the village. Watch a performance of An American In Paris at the Westchester Broadway Theatre or stop by the Orangeburg Library for the screening of the Civil Rights documentary Alice's Ordinary People. Keep the Halloween spirit going with the Historical Society of Rockland County's Trunk or Treat. Try your luck at a Casino Night Fundraiser. And don't forget, this weekend we fall back in time and get an extra hour of sleep.
This Fri-Sun list of what to do and where to do it is brought to you by Rockland Center for the Arts. Visit three inspiring exhibits or take a stroll through the Catherine Konner Sculpture Park to view the Natural Progressions and RoCA Nest 2019 exhibits.
Friday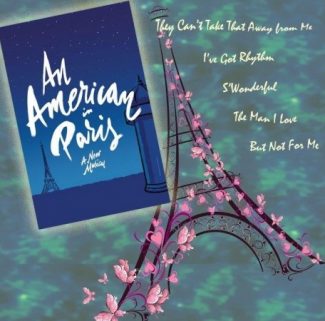 Westchester Broadway Theatre presents An American In Paris. A thrilling story of a young American soldier, a beautiful French girl, and an indomitable European city, each yearning for a new beginning in the aftermath of war. Hoping to start a new life, World War II veteran Jerry Mulligan chooses newly-liberated Paris as the place to make a name for himself as a painter. But Jerry's life becomes complicated when he meets Lise, a young Parisian shop girl with her own secret and realizes he is not her only suitor. Tickets are available online. Show runs through Nov 24. Thurs and Fri 11:15a and 6:15p, Sat 6:15p, Sun 11:45a and 5:15p, and Wed 11:15a. 1 Broadway Plaza, Elmsford.
The Hudson Lyric Opera presents La Bohème by Giacomo Puccini. Enjoy this classic tragedy of bohemian friends and lovers, Mimi and Rodolfo, struggling to make money in the 1830s Paris. Fri 7:30p and Sat 2p, Clarkstown Reformed Church, 107 Strawtown Rd, West Nyack.
Maureen's Jazz Cellar presents the Mike Mancini Piano Trio featuring Mark Peterson and Sam Allen. 8p, 2 N Broadway, Nyack.
Saturday
This weekend, don't forget to fall back: set your clocks back one hour before you go to sleep! Daylight savings time ends at 2a on Sunday!
Find your next great read at the huge Friends of the Nyack Library Big Fall Book Sale. Choose from thousands of books for all ages, as well as CDs, DVDs, and more. All proceeds will benefit the Nyack Library. Sat 10a-4p and Sun 12-4p,  Nyack Library, 59 S Broadway, Nyack.
It's time for the first Piermont Art Crawl. An afternoon filled with art exhibits and events throughout the village at all of Piermont's galleries, artist studios, and many of the shops and restaurants. There will be receptions, performances, demonstrations, artist talks, music, and more. 2-6p, village-wide, Piermont.
Try your luck with roulette, black jack, and more at a Casino Night Fundraiser. All proceeds from this event will support charitable endeavors and scholarships from the Blauvelt Sons of Italy. 7p-1a, 46 Van Wyck Rd, Blauvelt.
At the 11th annual Nyack Center Legacy Gala, Steve Canal and Tracie McLee will be honored. Don't miss the party, live music, signature cocktails, and the auctions. 7p, 58 Depew Ave, Nyack.
Sunday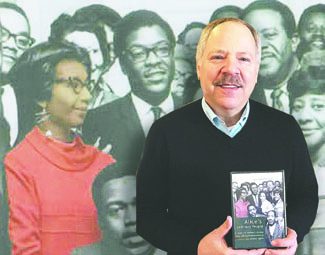 The Libraries of Orangeburg, Tappan, Palisades, Piermont, and Blauvelt present a screening of the Civil Rights Documentary Film: Alice's Ordinary People. Chicago-based documentarian Craig Dudnick comes to town for a screening of this remarkable story about Alice Tregay, a woman who refused to stand still for injustice, and how she brought others together to change what was. The film spans historic periods, from the marches of Dr. King to the election of Barack Obama. Don't miss Mr. Dudnick's videography about his friend and acolyte, the late Ms. Tregay. The film offers a portrait of a woman who inspired ordinary folks to accomplish extraordinary things. Please register here or call 845 359-2244. There will be refreshments and time to talk to Mr. Dudnick after the screening. 2-4p, Orangeburg Library, 20 S Greenbush Rd, Orangeburg.
Keep the Halloween spirit going and join the Historical Society of Rockland County for a fun family day with Trunk or Treat. Come in costume, enjoy spooky Rockland stories told by "The Witch of West Nyack," zombie face-painting, ghostly kids' crafts, and more. 12-4p, Jacob Blauvelt House, 20 Zukor Rd, New City.
Kyle Walker is performing  Bach, Gershwin, Bonds, and Price in the Young Masters Recital Series. 1:30-3p, Valley Cottage Library, 110 Rt 303, Valley Cottage.
Next Week
Monday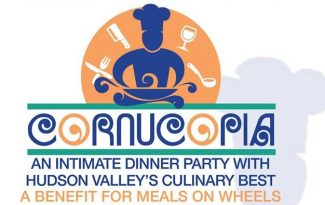 Meals on Wheels is hosting its second annual Cornucopia Fundraiser. Top chefs from around the Hudson Valley will prepare an intimate dinner party for their own table of 12 guests. Each table will have its own exclusive experience as they get to know the chef, hear his or her cooking tips, and taste a one of a kind meal prepared especially for them. This year, students from the Rockland Community College Hospitality and Culinary Arts School will prepare and serve all the appetizers during cocktail hour. 6-10p, Edgewood Country Club, 449 Rivervale Rd, River Vale, NJ.
Wednesday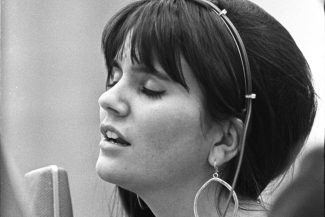 Rivertown Film presents Linda Ronstadt: The Sound of My Voice,  a musical biography of one of the most successful and versatile female singers of the 20th century–and one of the most successful recording artists of all time. She was the first artist to top the Pop, Country, and R&B charts simultaneously; she won ten Grammy Awards, and had 11 platinum albums to her name. At the height of unprecedented success, she circled back to her family roots with traditional Mexican canciones. Withstanding constant pressure from a risk-averse industry, Ronstadt insisted on following her musical instincts. 8p, Nyack Center, 58 Depew Ave, Nyack.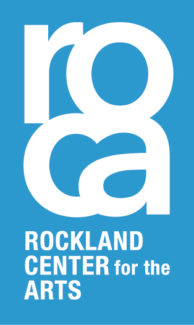 The Nyack Weekender is your Fri-Sun list of what to do and where to do it. This weekly series is brought to you by Rockland Center for the Arts.
To get the Nyack Weekender delivered to your mailbox auto-magically every Friday morning, add your name to our mail list. Visit our online sign-up sheet to subscribe.