Burn the Thanksgiving calories and do some Black Friday shopping at local Nyack stores during this Small Business Saturday. Support homeless animals by purchasing a holiday wreath. Or kick off the holiday season at the Lyndhurst Mansion. For some well needed relaxation, enjoy a classical recital or join the lighting of the Tree of Peace and Light.
This Fri-Sun list of what to do and where to do it is brought to you by Rockland Center for the Arts. Take a stroll through the Catherine Konner Sculpture Park to view the Natural Progressions and RoCA Nest 2019 exhibits.
Friday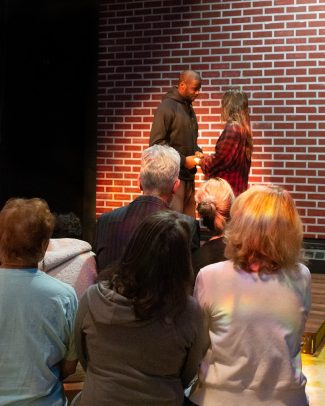 Elmwood Playhouse presents Our Town, a fresh take on the classic play about life and love in a small New England town, written by Thornton Wilder and directed by Lisa Spielman. Whether the community is Grover's Corners or the Twitterverse, the challenge is the same: how to connect with each other and find your place in the world. Ticket are $27 and available online. Show runs through Dec 7.  Fri and Sat 8p, Sun 2p, and Thurs 8p, 10 Park St, Nyack.
The Living Christ Church is hosting its 3rd annual Thanksgiving Day Dinner. Everybody is welcome. Seating for the meal is from 12-2p; the event is running until 5p, 151 S Broadway, Nyack.  If you are interested in volunteering, please contact the church office at info@lccnyack.org.
Spend your Black Friday in Sparkill with a BACH CONCERT: Hélène Papadopoulos. The French pianist will be playing the complete J.S. Bach's Clavier-Übung in a series of four recitals spanning over one year. The kick-off recital includes Partita No. 1 in Bb major, BWV 825, Partita No. 2 in C minor, BWV 826, and Partita No. 4 in D major, BWV 828. 7-8:30p, Union Arts Center, 2 Union St, Sparkill.
Small Business Saturday
The holiday shopping season officially kicks off with special "shop small" deals in local establishments, as well as "Small Business Saturday" rebates for American Express cardholders in participating Nyack stores. Cardholders who want to take advantage of the American Express program should register at Shopsmall.com. As a reminder, parking in Nyack is FREE this weekend. Shop, play, and dine to your heart's content.
Add some holiday cheer to your home and save homeless animals' lives. Every purchase at the Holiday Wreath Sale supports the Hi Tor Animal Care Center. There is also a partnering adoption event to the sale. Stop in and say hello to your four-legged friends. Sat and Sun 10a-4p, Hi Tor Animal Care Center, 65 Firemen's Memorial Dr, Pomona.
The Nyack Center presents the 8th annual Made by Hand Arts and Crafts Fair. Enjoy food and drinks and shop works from over 40 vendors. All proceeds benefit the Nyack Center. 10a-4p, 58 Depew Ave, Nyack.
Travel back in time to the nineteenth century for Thanksgiving Time at Mrs. Kearney's Tavern. Enjoy hot cider and treats as the kids take part in period games and amusements. There will be music from the time period. Sat and Sun 1-4p, north end of the Alpine picnic area, Exit 2 of the Palisades Interstate Parkway.
Sunday
It is opening weekend for the Holiday Season at the Lyndhurst Mansion. Explore the over-the-top display of rarely seen children's toys, holiday dishes, silver, jewels, and clothes that once belonged to the Duchess of Talleyrand. The mansion is open 'til 5p, 635 S Broadway, Tarrytown.
Skate at Bear Mountain Ice Rink. Adults $5, children under four are free. General skating hours: Fri 8-9:30p, Sat 10a-9:30p, Sun 10a-7:30p, Bear Mountain Ice Rink, Bear Mountain State Park, Palisades Interstate Parkway.
Oh the weather outside is frightful … But the station will be delightful! Visit the Piermont Historical Society's annual Holiday Boutique at the Piermont Train Station. Find unique gifts, ornaments, books, and more. 12-5p, 50 Ash St, Piermont.
Next Week
Tuesday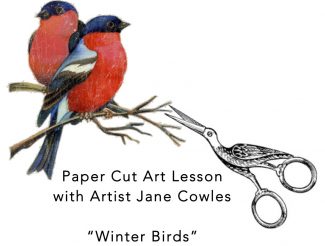 Artist Jane CoCo Cowles will guide children and adults as they explore the art of paper cutting. In Winter Birds, she will demonstrate how to cut simple and more complex shapes out of colored paper and card stock to create birds. Don't forget to bring your favorite scissors. 4:30-5:30p, American Legion Hall, 85 Piermont Ave, Nyack.
Wednesday
With Our Changing Planet: Farmer, Banker, Soldier, Spy – Perspectives on a Warming World, find out how climate is changing, how we know that this change is mostly due to human activities, and what the near future looks like. The scale and urgency of the challenge ahead is daunting, but there are both near- and long-term solutions that will be highlighted. 6-8p, Lamont-Doherty Earth Observatory, 61 Route 9W, Palisades.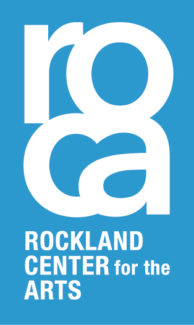 The Nyack Weekender is your Fri-Sun list of what to do and where to do it. This weekly series is brought to you by Rockland Center for the Arts.
To get the Nyack Weekender delivered to your mailbox auto-magically every Friday morning, add your name to our mail list. Visit our online sign-up sheet to subscribe.