by Mike Hays
Finding the right wine to serve with Thanksgiving turkey is a perennial challenge. But in 1919, it was easy. New York State had gotten a jump start on prohibition, going dry on October 28. Despite the lack of merriment attributed to spirits, Thanksgiving 1919 was the first heart-felt holiday since Nyack men had fought and died in World War I and the Spanish Flu ravaged Nyack and the world. Costs were high, so some served chicken rather than turkey. Mince and pumpkin pie tasted different due to a sugar shortage.
Prohibition
Prohibition started with passage of the Wartime Prohibition Act on November 18, 1918, which banned alcohol content greater than 1.28%. The act was intended to save grain for the war effort, however, it wasn't passed until after the end of the war. The act ended on June 30, 1919. The 18th amendment was passed on January 16, 1919, banning alcohol with an effective date of January 17, 1920. The Volstead Act was passed over Wilson's veto on October 28. The act supplied the legal definition of intoxicating liquors and penalties for distribution. The next day, Rockland County went dry.
Thanksgiving at the St. George Hotel
The restaurant at the St. George Hotel was the top dining spot in the village. It held a monstrous Thanksgiving feast for a guest list that included diners from Chicago, Providence, London, New York, Cleveland, as well as many from the village and surrounding areas.
The $1.50 meal kicked off with pickles, celery, queen olives, and Chicken a la Reine. Main courses included Kennebec salmon with sauce mousseline, fried scallops with sauce remoulade, roast Vermont turkey with chestnut stuffing and cranberry sauce, and a variety of vegetables including fried sweet potatoes. Deserts included plum pudding with hard sauce, mince pie, ice cream, and coffee.
Broadway Theater was crowded
It was standing room only at the 700-seat Broadway Theater at the corner of Broadway and Church street for three performances at 3:15p, 7, and 9 on Thanksgiving Day. Fatty Arbuckle and Buster Keaton appeared as two vaudeville actors in the 1919 silent comedy, Back Stage. Typical of the time, the movie was short, at 29 minutes. Live music accompanied the film as well as the six vaudeville acts.
Sports and music at the YMCA on Main Street
The YMCA was located on Main Street in 1919 and was the home of a bowling alley. A bowling match was rolled during the afternoon. Evening entertainment was provided for members and contributors. The New York City Brass Quartet had been engaged to perform at the Y but the death of a sister of a musician caused a cancellation. However, the show went on with local musicians including Miss Enid Alexander on the violin, Miss Mable Burt on the piano, and Eugene Lockhart providing amusing performances for a packed audience.
Football game on Midland Ave.
A morning football game was held at the ball field on Midland Ave., across from Nyack hospital. The Thanksgiving team featured many of the village notables. The teams were captained by two sons of well-known villagers. The All-stars were captained by Leonard Frost, and the Nicotines by Arthur Tompkins Jr., the son of New York Supreme Court judge Arthur S. Tompkins.
A different age
Then as now, politics was at the forefront. Coal strikes and the vote against President Wilson's plan for a League of Nations were topics of the day. All was set aside, however, for a moment of calm, as villagers enjoyed a fun Thanksgiving without war and wine.
See also:
Photo Credits: Mike Hays, postcard courtesy of the Nyack Library
Michael Hays is a 30-year resident of the Nyacks. Hays grew up the son of a professor and nurse in Champaign, Illinois. He has recently retired from a long career in educational publishing with Prentice-Hall and McGraw-Hill. Hays is an avid cyclist, amateur historian and photographer, gardener, and dog walker. He has enjoyed more years than he cares to count with his beautiful companion, Bernie Richey. You can follow him on Instagram as UpperNyackMike.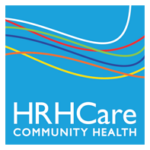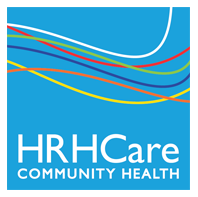 Nyack People & Places, a weekly series that features photos and profiles of citizens and scenes near Nyack, NY, is brought to you by
HRHCare
and 
Weld Realty
.