There's early voting this weekend from 9a-2p  for Election Day on Tuesday, Nov 5. Visit the Rockland County Board of Elections to learn where and when to vote.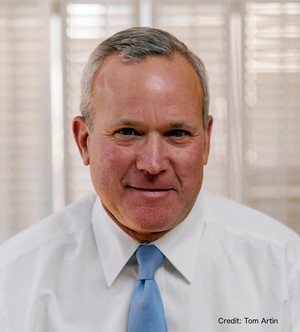 by Thom Kleiner
As we approach the end of this campaign, I want to summarize a few points about my record and plans as voters make their final judgments about the race. Here's why I believe I can best serve Orangetown:
I started my professional career prosecuting landlords who failed to provide heat and hot water for their tenants and unscrupulous contractors who took advantage of tourists and the elderly with bait and switch schemes.
When I became Supervisor in 1996, Orangetown was faced with cronyism and the burden of paying back a multi-million judgment caused by the actions of a prior administration. I cleaned up our finances, created merit screening panels for selection of key town posts, and restored a sense of confidence in Town Hall.
During my tenure in Orangetown, I always had a close working relationship with the leadership in Nyack, South Nyack, and the other river villages, and was attentive to their needs. As part of a $50 million sewer renovation project, Orangetown took over responsibility for the Nyack sewer system, alleviating a huge financial and logistical problem for the village. The project removed odors from the environment and reduced spills into the Hudson. More still has to be done to fully address the deficiencies in the system. I also supported "community policing"–at one time, a special Nyack community policing unit (with my running mate Jerry Bottari as one of the leads) patrolled Nyack, primarily on foot. I want to again bring community policing back to Nyack to best serve village residents.
During my time as Supervisor, Orangetown also purchased the Rockland Psychiatric Center property to prevent the construction of 5,000 homes there so we could control our own destiny. We built athletic fields for our kids, and laid the groundwork for redevelopment for commercial use. Now we see the results, with the new Chase Data Center, a low-impact, high tax-paying business.
We also kept  property tax growth the lowest in Rockland County despite shouldering the Magee judgment and rising pension costs that we kept in the operating budget rather than bonding to keep our bond rating high and borrowing costs low.
Now, we have to guard against the threat of overdevelopment by strengthening our zoning laws and code enforcement. No matter what party you are or what part of town you live in, all of us in Orangetown can agree that the number one issue facing our town is protecting our community and preventing us from experiencing the irresponsible development occurring across our borders. You can read my 10 point plan plan at www.kleiner4supervisor.com/10pointplan.
We have to stay under the tax cap, because residents pay high enough property taxes already. That's also why I've called on the Town Board to reject Supervisor Chris Day's proposed $40,500 salary increase for the position. It's a slap in the face to Orangetown residents to ask people to shoulder a 4.17% tax increase while elected officials get big raises, while at the same time closing Broadacres Golf Course, and cutting a code enforcement officer at a time when we need code enforcement more than ever. I strongly oppose all these measures.
We have to continue to be stewards of our environment and deal harshly with entities that harm our environment, like Aluf Plastics in Blauvelt. When I served as Supervisor, we passed the first climate protection resolution in Rockland, and if elected again, I will seek to make Orangetown a leader in sustainability. I am proud to have received the endorsement of the Sierra Club in this race.
Finally, we have to do all these things while reducing the rancor and the overheated rhetoric in the county and in this race for supervisor. The viciousness of the mailings and posts on social media has not enhanced the public dialogue and has made it more difficult to bring us together as a community to deal with common problems. While my opponent, Teresa Kenny, said we should "focus on common values" in a recent column in Nyack News and Views, her actions have not backed up her words. In its endorsement of me, the Our Town made this point. While saying that I had "the broader vision and broader background," it also said: "This endorsement would not be complete without a comment on the strategy of smear and fear that… has been embraced by the New York State Republican Committee… dirty, nasty, divisive and deceptive. While Kenny insists that the nasty campaign mailings do not truly reflect who she is, she has not denounced or denied them, but may stand to benefit."
Working together, I know we can continue to make Orangetown the best place in Rockland to live, work, and raise a family.
See also: