There's early voting this weekend from 9a-2p  for Election Day on Tuesday, Nov 5. Visit the Rockland County Board of Elections to learn where and when to vote.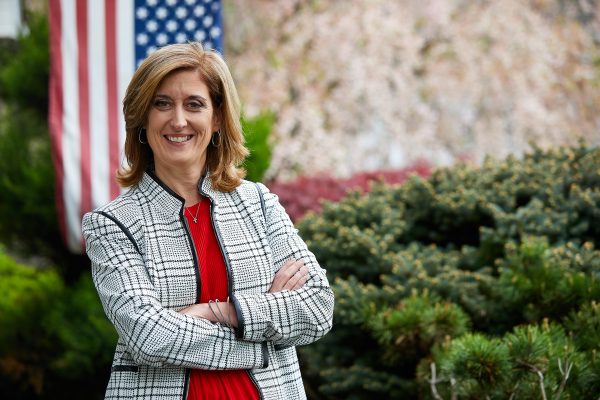 by Teresa Kenny
Only seven short months ago I had no idea that I would be running for Orangetown Supervisor. But when Chris Day unexpectedly decided not to run, I stepped up because I thought that having spent the last 23 years as a Deputy Town Attorney, where I served under four supervisors (both Republican and Democrat) and ten town boards (both Republican and Democrat majority), in addition to my expertise in real estate law, made me uniquely qualified to do the job.
In my role as Deputy Town Attorney, I have seen firsthand the challenges we face and worked closely with the Town Board to implement common sense strategies to protect taxpayers, stop overdevelopment, and preserve our quality of life in Orangetown. Most recently, I have worked with the Town Board to implement the following: an LLC Disclosure Law, a law to regulate the placement of places of worship and schools by addressing deficiencies in the Town Code regarding lot and bulk controls, a law to create the Town's "Do Not Knock" registry, and a law to establish a landlord. In addition, the Town Board increased fines for code violators and hired an additional code enforcement officer.
Furthermore, in my role as Deputy Town Attorney, I have worked on everything from drafting town codes, zoning laws, and enforcement, to working with New York State on special legislation, counseling the Historic Areas Board of Review and the Sanitation Commission, negotiating agreements with cellular communications carriers, labor and personnel matters, simple and complex litigation matters, the budget, and land purchases and sales.
But in addition to my work as a Deputy Town Attorney, for the last 23 years I have also owned and operated my own business, a law office specializing in real estate law. With the issues facing Orangetown and Rockland County at this time, this area of expertise will be an invaluable tool that I can use as your next Town Supervisor when it comes to land development.
But there is more to be done to preserve our community. As Supervisor, I will immediately take steps to update the town's woefully outdated comprehensive plan and review and strengthen our Town Code; take steps to establish a land trust so that the town is in a position to purchase "at risk" properties; work to grow our economy, with prosperous businesses and vibrant downtown business districts, to help produce clean tax ratables and reduce the property tax burden on residents; and work with environmentally friendly businesses to commercially develop RPC, the IRG property, improve the Route 303 corridor, and protect large properties such as Nyack College and HNA.
On a personal note, I am a lifelong resident of Rockland County and have resided in Orangetown for the last 25 years with my husband and our two children. While at times the campaign process has been exciting and at other times extremely stressful, in the end I know that I did the right thing because democracy only works when people are willing to get involved. I did my part for democracy by stepping up to run; now I ask for you to do yours by getting out to vote for me! Have questions? Visit my website at www.Teresakenny4orangetown.com or e-mail me at Teresakennyfororangetown@gmail.com.
With early voting, registered voters can vote at the following town halls: Clarkstown, Haverstraw, Orangetown or Ramapo. The times vary and can be found at www.voteRockland.com.
See also: