Election day is Tuesday, Nov 5. Polls are open from 6a to 9p. Visit the Rockland County Board of Elections to learn where to vote.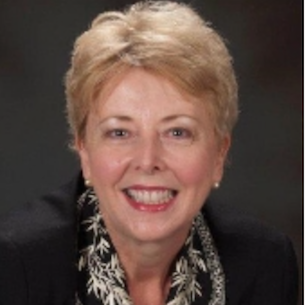 by Nancy Low-Hogan
My name is Nancy Low-Hogan and I am running for re-election as a County Legislator representing District 17, which includes South Nyack, Grandview, Piermont, and portions of Palisades, Orangeburg, Sparkill, Blauvelt, and West Nyack. I was elected as the County Legislator in this district in 2012 and have been serving since then. Prior to that I was a Town Councilwoman in the Town of Orangetown, and prior to that I was Chair of the Planning Board in South Nyack.
I am running for re-election because I have a record of listening to constituents and taking action, and I would like to continue doing this important work for our community.
My platform is:  STOP irresponsible development; PRESERVE AND PROTECT our environment; IMPROVE intra-county and commuter transportation; and SUPPORT organizations, groups and activities that bolster our communities and uphold our values.
As Chair of the South Nyack Planning Board, I stood up to developers and enforced our building and zoning codes. As Councilwoman in the Town of Orangetown I spearheaded and passed a local law that required enhanced notification to neighbors whenever a zoning change was proposed. As a County Legislator I have worked with several neighborhood groups on a variety of issues that affect their lives, including working with the NYS Thruway Authority to move the original location of the TZ Bridge Shared Use Path, working with a group of neighbors on the Thruway and new TZ Bridge noise issues, and working with Blauvelt neighbors to fight a proposed high-density development on Greenbush Road. I have been a strong voice against irresponsible development elsewhere in the County, and in support of equivalent education for all children in New York State, as well as in support of a NYS Schools Monitor for the East Ramapo School District.
I have been endorsed by many local officials with whom I work to get things done, including Assemblywoman Ellen Jaffee, Assemblyman Ken Zebrowski, State Senator David Carlucci, Nyack Mayor Don Hammond, Piermont Mayor Bruce Tucker, Grandview Mayor Larry Lynn, as well The Sierra Club and the CSEA, as well as several highly respected local activists, including Orangetown Environmental Committee member Heather Hurley, Dr. Frances Pratt, Wilbur Adrich, and East Ramapo Activist Steven White.
Please look at my record of accomplishments and please vote for me on ROW A on November 5.  My Facebook page is facebook.com/RocklandLegislature
See also: 2019 County Legislator Closing Arguments: James Foley, 11/4/2019