It's a First Friday for arts and music. Enjoy an evening with Suzanne Vega, and don't miss the last performances of Mr. Parker at Penguin Rep and Elmwood Playhouse's Next Fall. It is also the kick-off-weekend for the spooky season. Watch out for haunted houses and the Headless Horseman.
This Fri-Sun list of what to do and where to do it is brought to you by Rockland Center for the Arts. Take a stroll through the Catherine Konner Sculpture Park to view the Natural Progressions and RoCA Nest 2019 exhibits.
Friday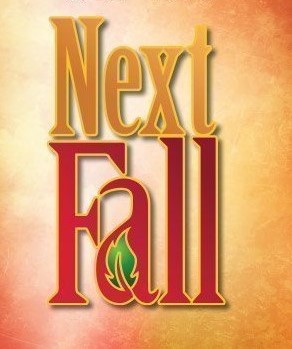 Catch the last few performances of Next Fall at Elmwood Playhouse. Watch the story of Luke, who believes in God, and Adam, who believes in everything else. Witness the ups and downs of this unlikely relationship with sharp humor and unflinching honesty. A witty and provocative look at faith, commitment, and unconditional love. This play forces us all to examine exactly what it means to believe. Tickets are $27 general admission, $24 seniors/youth/military, and available online. Fri 8p, and Sat 2p and 8p, 10 Park Street, Nyack.
On this First Friday of October:

Get a drink, soak up some culture and celebrate the Day of the Dead with the Nyack Art Collective at Casa del Sol. 7:30p, 104 Main St, Nyack.
Resident Artist Suzette Marie Martin is the First Friday Artist of the Month. A reception will be held from 6-7p, followed by an artist talk from 7-8p at the Edward Hopper House, 82 N Broadway, Nyack.
This is the last weekend for Penguin Repertory Theatre's Mr. Parker. A story about love and lust, life and loss, by Michael McKeever. Watch Terry Parker, suddenly single and unable to adjust to a world that has moved on without him, find himself at a crossroads. He embarks on a journey of self-discovery in this funny, touching new play about learning to let go of the past and embrace the future. Ticket are $48 and available online. Fri 8p, Sat 4p and 8p, Sun 2p, 7 Crickettown Road, Stony Point.
Take the tale of The Legend of Sleepy Hollow to its darkest extremes at Horseman's Hollow. Walk a haunted trail, stumble upon scary scenes of a town driven mad by the Headless Horseman, and enter the ruins of Ichabod's Schoolhouse. 7p, Philipsburg Manor, 381 N Broadway, Sleepy Hollow.
Saturday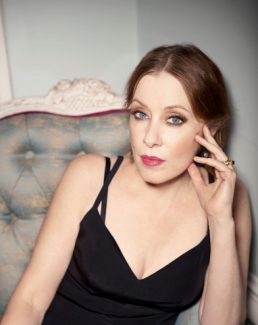 ArtsRock and The Carson McCullers Center present an evening with Suzanne Vega. Enjoy classic hits like "Luka" and "Tom's Diner," and listen to songs inspired by Nyack's hometown writer Carson McCullers. Ms. Vega will also speak about the influence of Carson McCullers on her life and music and interact with the audience about McCullers' legacy. Tickets are $25 and available online. 8p, Old Nyack High School Theater, 131 N Midland Ave, Nyack.
Whether you're an aspiring young scientist or a long-time science enthusiast, you can enjoy, explore, and learn at the Lamont-Doherty Earth Observatory Open House. Tour a lab, participate in hands-on earth science demonstrations, and learn from world-renowned researchers about their latest discoveries. Bring a soil sample and have it tested for free. The open house is free, but a $5 contribution is suggested. Park across the street at the HNA Palisades Conference Center (formerly IBM). Shuttle buses run all day. 10-4p, 334 Route 9W, Palisades.
Want the fruits for a fresh apple pie? Take the kids to the Orchards of Concklin and pick your own apples. 11a-4:30p, 2 S Mountain Rd, Pomona.
Have a fun-filled family day at the Nanuet Food Truck & Music Festival. Bring your appetite and lawn chairs and enjoy drinks, music, and 20 food trucks. 11a-7p, The Shops at Nanuet, 5101 Fashion Dr, Nanuet.
The 22nd annual Manhattan Short Film Festival returns with 10 films from seven countries. All of them will become Oscar-Qualified, meaning they will become automatically eligible for an Academy Award nomination. Doors open at 6:30p, Palisades Community Center, 675 Oak Tree Rd, Palisades.
After 133 years, the evil spirits of the Demarest Farm have awoken. Come to the Haunted Orchards, have a spooky hayride, and explore haunted houses filled with ghouls, ghosts, and scary creatures. 6:30p, Demarest Farms, 244 Wierimus Rd, Hillsdale, NJ.
Sunday
Embrace your longings and up-level your life. A Day of Ceremony For Women – Full Day Retreat means you-time. Be heard in a sacred space, feel the support of nature. And enjoy a day full of ceremonies, yoga, energy field clearing, and much more. 9a-5p, Marydell Faith and Life Center, 640 N Midland Ave, Nyack.
This is a great day to give away things you no longer need. It's also a wonderful place to shop for things you've been searching for – Reduce, Reuse, Recycle – Yard Sale. Browse for clothes, houseware, furniture. All proceeds benefit the Ruth Schaeffer Scholarship Fund at Blue Rock School. 10a-3p, 111 Lexow Ave, Nyack.
Stop by the Lagstein Gallery for the opening reception for Barbara Galazzo and her exhibit The Inner Frontier: It's Complicated. Explore multi-layered artwork that helps create transparency in our relationships and illuminate ourselves.  2-5p, 85 S Broadway, Nyack.
Ten years ago, Pete came to Nyack to perform for the Healthcare For All Rally in Memorial Park. Now it's time to celebrate the folk hero's 100th birthday by honoring his accomplishments, contributions, and commitments in protecting the Hudson River. Enjoy outstanding performances at the Peter Seeger Centennial Celebration. 4-7p, Nyack Center, 58 Depew Ave, Nyack.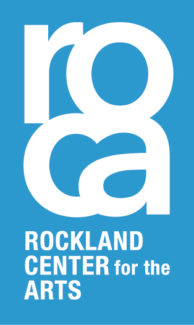 The Nyack Weekender is your Fri-Sun list of what to do and where to do it. This weekly series is brought to you by Rockland Center for the Arts.
To get the Nyack Weekender delivered to your mailbox auto-magically every Friday morning, add your name to our mail list. Visit our online sign-up sheet to subscribe.