This weekend, enjoy the fall weather during the Oak Hill Cemetery Walking Tour. There's also a Halloween Festival. Catch An American In Paris at the Westchester Broadway Theatre. Explore three new exhibits at RoCA. With Halloween around the corner, it's getting spooky in Rockland County. So beware of the Headless Horseman.
This Fri-Sun list of what to do and where to do it is brought to you by Rockland Center for the Arts. Have a look at three new exhibits, or stroll through the Catherine Konner Sculpture Park to view the Natural Progressions and RoCA Nest 2019 exhibits.
Friday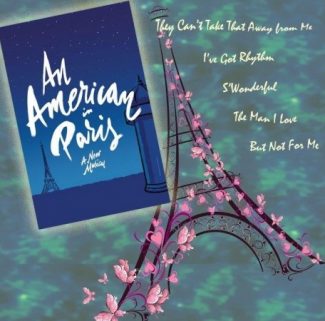 Westchester Broadway Theatre presents An American In Paris. A thrilling story of a young American soldier, a beautiful French girl, and an indomitable European city, each yearning for a new beginning in the aftermath of war. Hoping to start a new life, World War II veteran Jerry Mulligan chooses newly liberated Paris as the place to make a name for himself as a painter. But Jerry's life becomes complicated when he meets Lise, a young Parisian shop girl with her own secret and realizes he is not her only suitor. Tickets are available online. Show runs through Nov 24. Thur and Fri 11:15a and 6:15p, Sat 6:15p, Sun 11:45a and 5:15p, and Wed 11:15a, 1 Broadway Plaza, Elmsford.
Come dressed in your best 1980s prom attire for Totally Rad '80s Prom Gone Bad Murder Mystery and help solving the mystery of prom king and queen at Mayhem High. Please RSVP. 7-10p, Valley Cottage Library, 110 Rt 303, Valley Cottage.
Rockland Contra Dances is an evening of acoustic folk music, easy to learn dances, with a relaxing atmosphere. Enjoy a free workshop for newcomers where you'll learn everything you need for a night of dancing and socializing. 7:30p, Green Meadow Waldorf School Gym, Chestnut Ridge Rd, Spring Valley/Chestnut Ridge.
The Carnegie Concert Series presents Lynn Stein. Listen to her sultry voice while she reinterprets music from The Great American Songbook. 7:30-9p, Nyack Library, 59 S Broadway, Nyack.
Saturday
Can't wait to get into your Halloween costume? The Town of Clarkstown is having a Halloween Festival. There will be hayrides, a costume contest, bouncy houses, refreshments, and more. From 9:30-10:30a, your family dogs can get into the act with a K-9 Costume Contest at the K-9 Corrals. Congers Lake Memorial Park, 11a-2p, 8 Gilchrest Rd, Congers.
Learn about Blue Rock School's unique kindergarten program at the school's Kindergarten Information Session and Play Day. Your little ones will have fun listening to stories and enjoying homemade snacks while you learn about Blue Rock's creative learning environment and see the wooded campus. 10a-12p, Blue Rock School, 110 Demarest Mill Rd, West Nyack.
The Rockland County Pickleball Club presents its first annual Dink for Diabetes. All funds of this charity event support the research efforts of the Juvenile Diabetes Foundation so that in the future children and adults with Type 1 Diabetes can live normal lives without having to monitor their blood-sugar levels. 12p, Rockland Lake State Park, 300 Lake Rd, Congers.
Join Strawtown Studio artists and naturalists at Painting with Marsh Grasses. Participants will learn about the Hudson River's marshes, and paint with marsh grasses which have been prepared and turned into painting tools. 1:30-3:30p, Hudson River Museum, 511 Washburton Ave, Yonkers.
Take the tale of The Legend of Sleepy Hollow to its darkest extremes at Horseman's Hollow. Walk a haunted trail, stumble upon scary scenes of a town driven mad by the Headless Horseman, and meander the ruins of Ichabod's Schoolhouse. 7p, Philipsburg Manor, 381 N Broadway, Sleepy Hollow.
Sunday
Have fun at the seventh annual Heritage of West Nyack Fall Festival. See how militia men and camp followers of the American Revolutionary War lived in the 1770s. Tour the Budke House, take a horse drawn hayride, enjoy music, raffles, craft vendors, and demonstrations. 12-4p, Historic Traphagen, 131 Germonds Rd, West Nyack.
Step into Maura's Kitchen for Wizardfest and find yourself in Hogwarts, where a dance party and brunch will be waiting. Get your best costume out and indulge in Harry Potter themed drinks and food. Guests must be 21 years or older. 1-8p, Maura's Kitchen, 81 S Broadway, Nyack.
Margarita Rovenskaya is performing classical piano music at the Young Masters Recital Series. 1:30-3p, Valley Cottage Library, 110 Rt 303, Valley Cottage.
Celebrate the lives of "Nyack's permanent residents," like Edward Hopper, Helen Hayes, Charles MacArthur, and Carson McCullers. The Historical Society of the Nyacks' Oak Hill Cemetery Walking Tour starts at 2p at the cemetery entrance gate, Route 9W, between Sickles and 5th Ave, Nyack.
Art lovers stop by the Rockland Center for the Arts and enjoy artist Opening Receptions for three new exhibits. 2-5p, 27 S Greenbush Rd, West Nyack.

Visions of Awareness explores the human need of imagery through art by legally blind, low vision, and tactile sighted artists. On view through Nov 24.

Endless Journey is an exhibit of one man's journey to inform the world of Cambodia's experiences through art. On view through Nov 24.

The Body Reconfigured is an exhibit of one Vietnam Veteran's journey creating art to navigate PTSD. On view through Nov 24.
Next Week
Wednesday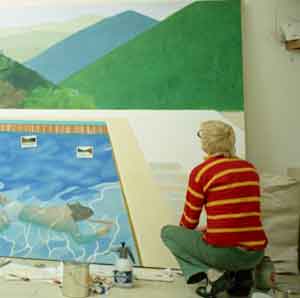 Rivertown Films presents A Bigger Splash, a movie about artistic creation that is itself a work of art. English-born, California-based artist David Hockney honors his pieces through creative risk. It is a time capsule of gay life in the 1970s, an honest depiction of male romance, and an invaluable view of art history in action. Hockney is seen putting the finishing touches on his masterpiece "Portrait of an Artist (Pool with Two Figures)," which sold for $90.3 million at an auction in 2018, setting a record for a living artist. 8p, Nyack Center, 58 Depew Ave, Nyack.
Looking Ahead … Saturday, October 26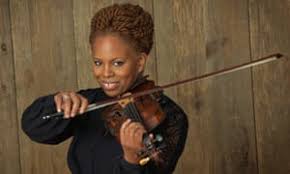 Penguin Repertory Theatre presents Regina Carter in Concert. For the recipient of the MacArthur Genius Fellowship and Doris Duke Artist Award, the violin isn't simply a musical instrument, but a passport to a myriad of cultures and sounds. She draws upon a wide range of musical influences, including Motown, Afro-Cuban, swing, bebop, folk and spirituals, and her repertoire ranges from After a Dream to Chattanooga Choo Choo. Tickets are $40 and are available online. 8p, SUNY Rockland Community College, 145 College Rd, Suffern.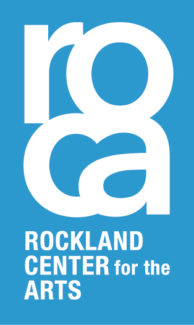 The Nyack Weekender is your Fri-Sun list of what to do and where to do it. This weekly series is brought to you by Rockland Center for the Arts.
To get the Nyack Weekender delivered to your mailbox auto-magically every Friday morning, add your name to our mail list. Visit our online sign-up sheet to subscribe.