Something wicked is on its way this weekend. Show off your scary car-decorating skills at the Trunk or Treat! On Saturday, the village turns into a boo-tiful and spooky Halloween Town, with the legendary Halloween Parade and the Nyack Center Monster Mash. After an exciting day, relax with Regina Carter in Concert and some classical violin tunes. Visit the River Hook Preserve, or have an afternoon of classical music.
This Fri-Sun list of what to do and where to do it is brought to you by Rockland Center for the Arts. Enjoy an evening with Toby Walker on Saturday, take part in the Empowering Your Creativity and Wellbeing workshop on Sunday, visit three inspiring exhibits, or stroll through the Catherine Konner Sculpture Park to view the Natural Progressions and RoCA Nest 2019 exhibits.
Friday
Bring family and friends for Trunk or Treat!. Have some cider, gather some candy, and make some crafts. Also, don't forget to register your car for the decorating contest. 4:30-6:30p, Living Christ Church, 150 Piermont Ave, Nyack.
GraceMusic's 50th season opens with a Harvest Cabaret. Local performers will delight you with the standards you love paired with heavy appetizers, desserts, and beverages. In addition to the music, there will be a wide variety of silent auction items that will benefit Grace Church's community outreach program. 7p, Grace Episcopal Church, 130 First Ave, Nyack.
The teen company of The Children's Shakespeare Theatre presents Othello 2019. Watch how the black general of the Venetian army, who's just married the white daughter of a Senator, is facing racism, heartbreak, and many misunderstandings. Shakespeare's dark tragedy of love, jealousy, and bigotry was updated for a modern audience and is appropriate for ages 8 and up. Fri and Sat 7p, The Palisades Presbyterian Church, 117 Washington Spring Rd, Palisades.
Eddie Griffin was voted class clown three years in a row in high school and played with Lady Gaga in A Star is Born. Now he hits the stage at Levity Live. Fri 7:30 and 9:45p, Sat 7 and 9:30p, 4210 Palisades Center Dr A – 401, West Nyack.
Saturday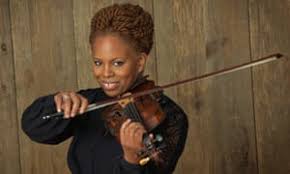 Penguin Repertory Theatre presents Regina Carter in Concert. For the recipient of the MacArthur Genius Fellowship and Doris Duke Artist Award, the violin isn't simply a musical instrument, but a passport to a myriad of cultures and sounds. She draws upon a wide range of musical influences, including Motown, Afro-Cuban, swing, bebop, folk, and spirituals. And her repertoire ranges from "After a Dream" to "Chattanooga Choo Choo." Tickets are $40 and are available online. 8p, SUNY Rockland Community College, 145 College Rd, Suffern.
It's River Hook's opening weekend. Walk with the Mayor of Upper Nyack and tour the preserve. The barn door will be open and refreshments will be served. There will be plenty to see, including black walnut trees, open fields, Hook Mountain in the distance, and, if enough leaves have fallen, the Hudson River. Sat and Sun 10a at N Midland Ave gate or 11a at N Broadway gate, Upper Nyack.
Pop in for a Stranger Things Halloween. The ARCH Collective's immersive '80s fun-house is dressed up for Halloween. Celebrate Halloween in "the upside down" at REWIND, a pop-up interactive art experience. 12-11p, 23 N Broadway, Nyack.
Welcome to Halloween-Town. Join your fellow witches, ghosts, and vampires for the 32nd annual Nyack Halloween Parade at one of the top five best parades in the country, according to The Travel Channel. The spook-tacular begins with contests for best costume, best float, and best decorated house & lawn in Memorial Park. Then the main event kicks off at 5:30p.

From 1-4p, the Trick-or-Treat-Trail is awaiting little monsters and other scary creatures. Nyack businesses open their doors and bottomless bags of candy to kids of all ages who crave sweets. Tricksters can pick up maps of participating local merchants and trick-or-treat bags at the Chamber of Commerce kiosk in the Main Municipal Parking.
After the parade, head over to the Nyack Center for the 13th annual Monster Mash. Take part in activities straight from Frankenstein's lab, shake your pants at the Halloween Dance (live music by The Bossy Frog Band and The Rock and Rollers), and eat fiendishly fine food for only $5 a plate. 6-9p, 58 Depew Ave, Nyack.
Stop by for the opening reception of Realizations of Nature with live music performed by classical pianists Michael Haigler and Arielle Levioff. On view are captivating impressionistic oil paintings by artist Jarvis Wilcox and a striking bird sculpture by Edward Walsh. 5-7p, Union Arts Center, 2 Union St, Sparkill.
Looking for an after-parade party? Don't miss Casa del Sol's famous Halloween Party. There will be live music by Frankie Dee and The Boys, drink specials, and prizes for best costumes. 5p-1a, 104 Main St, Nyack.
Don't spend Saturday night in front of the TV. Head to Rockland Center for the Arts and hear Toby Walker, a fingerstyle guitar specialist, as he performs root music in an intimate gallery setting. 7:30p, 27 S Greenbush Rd, West Nyack.
Come dressed in your best Halloween costume and rock the night with Mad Tea Party at the Halloween Bash. 9p, UP Lounge, 91 Main St, Nyack.
Sunday
Dress your pet up for Halloween and join the annual Howl-A-Ween Pawty. There will be raffles, contests, food, pet pictures, and much more. 12-3p, Camp Bow Wow Rockland, 101 Rt 304, Nanuet.
Bring old clothing to create a scarecrow, then carve or paint a pumpkin to take home. At Scarecrows & Pumpkins enjoy games, face painting, BBQ, cider, and donuts. 12-2p, Palisades Community Center, 675 Oak Tree Rd, Palisades.
Creativity is part of human nature, existing in each of us and surfacing in many different ways. The challenge is how to understand, use, and develop the creativity you have. During the Empowering Your Creativity and Wellbeing workshop, you will learn to tap your own unique creativity more effectively and express it more confidently. 1-4p, Rockland Center for the Arts, 27 S Greenbush Rd, West Nyack.
Violinist Filip Pogády and pianist Vassily Primakov will kick off this year's Sparkill Concert Series with Two Virtuosi. Enjoy an afternoon with a diverse and exciting program consisting of Beethoven's Sonata no. 4, Vitali's Chaconne, and more. 3p, Union Arts Center, 2 Union St, Sparkill
BridgeMusik featuring BridgeMusik FallFest Artists from Lincoln Center, Broadway present Songs America Loves to Sing. Listen to works by Igor Stravinsky, George Gershwin, John Williams, and enjoy a special appearance by the South Orangetown Middle School Chamber Choir. 3p, Good Shepherd Lutheran Church, 112 N Main St, Pearl River.
Next Week
Wednesday
The Historical Society of the Nyacks' long-running John Scott Armchair History series continues with The Making of Bibsy: Weaving Research into Historical Fiction, presented by Brenda Ross. She will discuss the various threads of research woven into her historical fiction novel. Bibsy is set in 1952 and gives greater insight into the complexity of African American lives. Wed, 7p, Nyack Library, 59 S Broadway, Nyack and Thurs, 2p, Valley Cottage Library, 110 Rt 303, Valley Cottage.
Come to the Secret Scary Movie Night, enjoy vintage Halloween tunes and spook-tacular drinks. 6p, Casa del Sol, 104 Main St, Nyack.
Thursday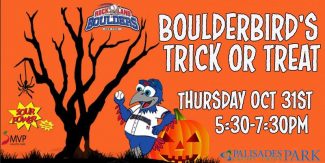 Join the Rockland Boulders Baseball Team for BoulderBird's Trick-or-Treat. Decorate a pumpkin, ride the haunted train, listen to spooky tunes, and take part in the costume contest. 5:30-7:30p, Palisades Credit Union Park, 1 Palisades Credit Union Park Dr, Pomona.
Looking Ahead … Friday, November 15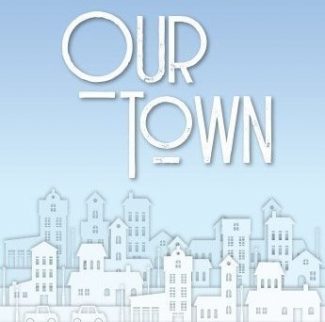 Elmwood Playhouse presents Our Town, a fresh take on the classic play about life and love in a small New England town, written by Thornton Wilder and directed by Lisa Spielman. Whether the community is Grover's Corners or the Twitterverse, the challenge is the same: how to connect with each other and find your place in the world. Ticket are $27 and available online. Show runs through Dec 7.  Fri and Sat 8p, Sun 2p, 10 Park St, Nyack.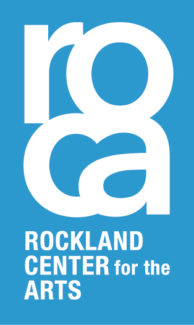 The Nyack Weekender is your Fri-Sun list of what to do and where to do it. This weekly series is brought to you by Rockland Center for the Arts.
To get the Nyack Weekender delivered to your mailbox auto-magically every Friday morning, add your name to our mail list. Visit our online sign-up sheet to subscribe.