Get ready for a colorful weekend. Collect the colors of the forest on an art hike. Get enchanted by the colors of India during a Bollywood dance and block printing workshop. For vibrant acting, catch An American In Paris at the Westchester Broadway Theatre, or watch a traditional Thanksgiving feast with all the family drama that comes with it at Antrim Playhouse. If you're in the mood to sing, join the Pop-Up Chorus for a Woodstock celebration. And don't miss the last outdoor street fair of the season.
This Fri-Sun list of what to do and where to do it is brought to you by Rockland Center for the Arts. Have a look at three new exhibits, learn Indian Block Printing, take part in an Indian Bollywood Dance Workshop, or stroll through the Catherine Konner Sculpture Park to view the Natural Progressions and RoCA Nest 2019 exhibits.
Friday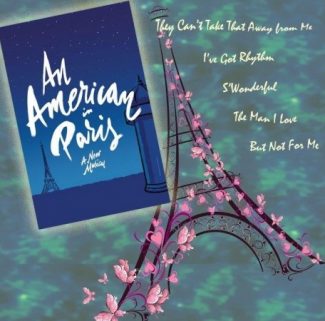 Westchester Broadway Theatre presents An American In Paris. A thrilling story of a young American soldier, a beautiful French girl, and an indomitable European city, each yearning for a new beginning in the aftermath of war. Hoping to start a new life, World War II veteran Jerry Mulligan chooses newly-liberated Paris as the place to make a name for himself as a painter. But Jerry's life becomes complicated when he meets Lise, a young Parisian shop girl with her own secret and realizes he is not her only suitor. Tickets are available online. Show runs through Nov 24. Thur and Fri 11:15a and 6:15p, Sat 6:15p, Sun 11:45a and 5:15p, and Wed 11:15a. 1 Broadway Plaza, Elmsford.
Antrim Playhouse presents The Humans. Watch Brigid and Richard who move into a shabby two-floor apartment in New York's Chinatown just in time for Thanksgiving… and her family. It's a story about laughter and arguments at the table. And it also shows fears, real and imagined, experienced by many Americans dealing with life today. Show runs through October 27. Fri and Sat at 8p, Sun at 2p, 15 Spook Rock Rd, Wesley Hills.
Maureen's Jazz Cellar presents the Frank Kohl Quartet featuring Tom Kohl, Steve LaSpina, and Jon Doty. 8p, 2 N Broadway, Nyack.
Saturday
Have you ever been on an art hike? Join Strawtown artists and naturalists for Art Hike: Colors of the Forest, along the Doodletown Brook in Harriman State Park. Collect the colors of the forest along the way, then gather at the reservoir to share  findings and use materials like wire, strings, and beads to make a work of art inspired by the place. Important: As this is an intermediate/advanced hike, with uphill, rocky, and steep areas, it is recommended for children 6+ with parents/caregiver. 10a-1p, meet at Trailhead for Cornell Mine Trail and Doodletown Brook, Rt 9W, Tomkins Cove.
Textile Artist Hemangini Singh will take you on a journey into the rich history of Indian wood hand block printing. Learn to make a dye tray, work with layers and colors to create your own designs at the Indian Block Printing Workshop. 11a-1p, Rockland Center for the Arts, 27 S Greenbush Rd, West Nyack.
Stop by for bagels with cream cheese, and enjoy the FREE staged reading of Sarah Ruhl's new version of Anton Chekhov's Three Sisters. It's a story about school teacher Olga, unhappily married Masha, and idealistic Irina, all of whom yearn for the city of their childhood, where they imagine their lives will be transformed and fulfilled. 11a-1p, Elmwood Playhouse, 10 Park St, Nyack.
Bollywood dance is central to Indian films. The dances are a fusion of traditional and classical Indian dance combined with an influence of Western and modern dance styles. Join an Indian Bollywood Dance Workshop, learn some basic dance steps, and show off to your family and friends. 3-4p, Rockland Center for the Arts, 27 S Greenbush Rd, West Nyack.
Travel back in time for the annual Pride Ball – A Very Divine '50s Prom. Boogie on the dance floor with drag queens and performers to all of your favorite 1950s tunes, enjoy brownies from the bake sale, swoon over your greaser or beatnik crush. Enjoy classic cars and poodle skirts. 7p, Kirkbride Hall, 5 Patriot Hills Ln, Stony Point.
Just in time for Halloween, the Volition Gallery at Bell-ans Center of Creative Arts invites everyone to an Opening Reception and Costume Party for its newest exhibit, fear, an exhibition that questions what is the nature of fear and how does it manifest itself in art? 7-11p, 103 S Greenbush Rd, Orangeburg.
Nicole Byer, known for her roles in 30 Rock and Mike and Dave Need Wedding Dates, is coming to Levity Live. Sat 7 and 9:30p, Sun 7p, 4210 Palisades Center Dr. A-401, West Nyack.
Sunday
It's the last outdoor Nyack Street Fair of the year. Spend a nice fall day, and explore over 300 vendors with a large selection of arts and crafts, while having delicious festival foods. A large kids' area with inflatables is located in the Main St parking lot, and there will be music at the Gazebo. 10a-5p, rain or shine, Main St and Broadway, Nyack.
In her Family Open House workshop, Suzette Marie Martin shares some easy artist tricks for creating the illusion of space and depth using simple lines and shapes, and warm and cool colors. 12-1p, Edward Hopper House, 82 N Broadway, Nyack.
After the street fair, join the Nyack Pop-Up Chorus for their monthly sing, and celebrate 50 years of Woodstock. 6p, Casa del Sol, 104 Main St, Nyack.
Next Week
Wednesday
Rockland Center for the Arts is partnering with The Association for the Visually Impaired (AVI) for White Cane Day to celebrate the independence the visually impaired can derive from using a white cane. Listen to guest speaker and artist Busser Howell on learning to deal with blindness and continuing on with life. 9a-1p, Dominican College in the Hennessey Center, Klee Rd, Blauvelt.
Rivertown Film presents The Biggest Little Farm, an uplifting and educational story about John Chester and his wife Molly. They left Los Angeles to establish a farm where they could live in anti-corporate harmony with nature. Nature gives but it also takes away, and eventually they learn to embrace biodiversity, stocking their land with all forms of plant and animal life. A discussion with the Rockland Farm Alliance follows the screening. 8p, Nyack Center, 58 Depew Ave, Nyack.
Thursday
Join author Evan Pritchard for an illustrated lecture, The Tappan: Keepers of the River Crossing, about the forgotten history of one of the most powerful nations of the Lenape, the Tappan, whose original homeland was along the banks of the Tappan Sloat, aka The Sparkill Creek. 7-9p, Piermont Village Hall, 478 Piermont Ave, Piermont.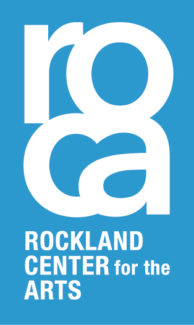 The Nyack Weekender is your Fri-Sun list of what to do and where to do it. This weekly series is brought to you by Rockland Center for the Arts.
To get the Nyack Weekender delivered to your mailbox auto-magically every Friday morning, add your name to our mail list. Visit our online sign-up sheet to subscribe.