River Hook, Upper Nyack's Hester Haring Cason Preserve, Opens to the Public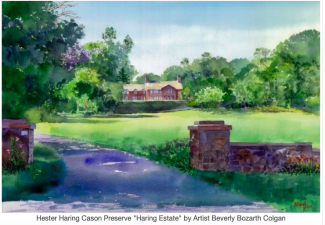 by Mike Hays
Upper Nyack villagers, whose children carry out Halloween activities near Village Hall, will be screaming in delight with the opening of their new village green space on the weekend of October 26 and 27. River Hook–The Hester Haring Cason Preserve–will be open to the public for the first time since the village acquired the property in June 2018. The 12-acre preserve reaching from Broadway to Midland Ave. holds a secret space, once farmland, unseen by most villagers despite passing the property hundreds of times. "The Village Board is so happy to be opening up the Preserve," Mayor Karen Tarapata said. "We will be there to greet people and answer questions from 10a to 2p both days."
What's been happening since the property was acquired?
An It always takes longer than you think approach applies to River Hook's opening. Jim Cason, the previous owner, retained the right to live in the long brick house visible from Broadway, until the end of June, 2019. Removal of old boats, trucks, trailers, cars, and assorted equipment was completed by the DPW, in addition to their regular responsibilities. The two tenants moved when the septic system failed. Assessment of the buildings is ongoing. Removal of multiple heating oil tanks, now complete, also took a lot of time. For a quiet spot, there has been a lot of activity.
What's on the property?
From N. Broadway, River Hook presents a multi-acre meadow that rises to a long and narrow two-story brick building with two large chimneys built in 1934. Behind the house and not visible from Broadway is a soaring fieldstone structure with an English basement built around 1900, which, depending on your perspective, is either a magnificent stone barn or a detailed carriage house.
Nearby is an old stucco house also predating the estate house. Stories, probably apocryphal, tell that the cistern for the building houses a secret space used by the Underground Railroad to hide enslaved people on their way to freedom. A brick cottage with a rounded brick cap over the chimney, built at the time of the main house, is visible from Midland Avenue.
Houses from the northern side of Locust Ave abut the southern border. Houses from Hook Mountain Ln and Lewis Dr abut the property on its northern boundary. One of Upper Nyack's official three streams that originated in vernal ponds (now lost) above Midland crosses the property on its northeastern corner before it passes under Broadway to the Hudson River beside one of the village's old quarries. The rocky stream flows only after rainfalls, and like many of the River Hook's micro-environments, it is a pleasant contrast to the village's sculptured yard
What is the plan for the property?
For now, River Hook will be open from dawn to dusk for foot traffic only. "More than any other request, residents said they wanted River Hook to be a place for quiet enjoyment," added Mayor Tarapata. "Bring your running shoes, your kids, and your leashed dog, but please leave your car at home."
The Haring Family builds the estate at River Hook Farm
River Hook's recent history begins in 1934, when William P. Haring Jr. purchased 31.4-acres of farmland running from Broadway to 9W, including several houses from George L. Chapman, a landowner in Upper Nyack. Haring was married to Dorothy M. Folsom in one of Rockland's oldest homes, the historic 1737 Onderdonk House on Piermont Ave in Piermont. Hester, the couple's only child, was born in 1931, perhaps inspiring the family to build a new home in Upper Nyack.
The estate house was well-known in the Nyacks. It was the location of many community meetings, including in which the county fair group decided on exhibits to send to the World's Fair in 1939. William Haring died as a young man of 60 in 1958. Dorothy died a year later in 1959. The major part of land north of Midland Ave, nearly 20-acres, was sold to developers in 1962 by Hester Haring Clark for $34,790.
River Hook Farm earns a second name, the Sheep Farm
Hester Haring inherited the remainder of the family estate, along with the Onderdonk house and property in Piermont. Hester worked for Lamont Doherty, and in 1965 met James Cason, who had grown up in Oregon, and moved to Nyack in 1963. They met on board Duke University's research ship Eastward, when James Cason was the operations manager for the Duke Marine Facility in Beaufort, North Carolina.  Cason had six children from two previous marriages and was a veteran of the Marines. By 1979, they began raising sheep on what they called River Hook. Their first sheep was a black ewe adopted from a wool-spinning exhibition at the Paramus Mall. Cason chose sheep because he was tired of mowing the 12-acre farm. Many people stopped to look at the sheep from Broadway. Soon they acquired a ram named Pudge, and the flock grew. The estate became know locally as "the sheep farm."
The neighbors approved. "It makes it look kind of rural," said Geraldine Goumas, who lived on Locust Ln. The sheep migrated out front after they ate nearly all the grass in a fenced-in section behind the house. Cason, an electric engineer in New City at the time, erected the front yard fence himself and gave away the wool they produced. After their herd grew to a ram and eight ewes, Cason would give away pairs to anyone, since he could not bring himself to sell them for butchering. Hester's favorite was Stella, a lamb that was gift from a New York City artist who could no longer keep it in her apartment. "When we first got her she didn't know what grass was," said Hester, as she fed the lamb milk from a baby Bottle. "She's a loner, but she knows I love her." Chickens, ducks, turkeys, and geese were also raised on the farm.
In 1993, James Cason ran and won the first of two terms as Trustee of Upper Nyack, running as a Republican on the Riverhook Farm Party. He stated in 1993 that he was a believer in "giving back to the community the same way I am restoring a brownstone in New York City. I want people to live here quietly without high rises and cluster housing." He was defeated in 1997 by David Smith, who ran along with incumbent Michael Esmay on the Belltower Party ticket. Cason continued to work on the zoning board after his defeat.
Hester died in 2011, and at age 95, James Cason passed the reins of Riverhook Farm to the Village of Upper Nyack.
Halloween Weekend events
The preserve will be open from 10-2 over the Halloween weekend. Walking tours will be led at 10a from the Midland Ave gate, and at 11a from the Broadway gate. The barn door will be open for walkers to see inside, although the space itself is not yet ready for entry. Other buildings will not be open for viewing. There will be plenty to see in the late fall, including black walnut trees, open fields, Hook Mountain in the distance and, if enough leaves have fallen, the Hudson River. Refreshments will be served.
Sign up for e-alerts on the Village of Upper Nyack website – www.uppernyack-ny. us – to keep up with developments on River Hook.
Photo credits:  Mike Hays
Michael Hays is a 30-year resident of the Nyacks. Hays grew up the son of a professor and nurse in Champaign, Illinois. He has recently retired from a long career in educational publishing with Prentice-Hall and McGraw-Hill. Hays is an avid cyclist, amateur historian and photographer, gardener, and dog walker. He has enjoyed more years than he cares to count with his beautiful companion, Bernie Richey. You can follow him on Instagram as UpperNyackMike.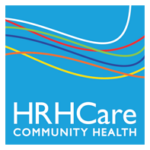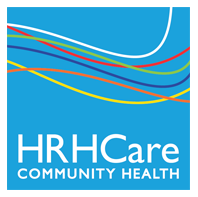 Nyack People & Places, a weekly series that features photos and profiles of citizens and scenes near Nyack, NY, is brought to you by
HRHCare
and 
Weld Realty
.