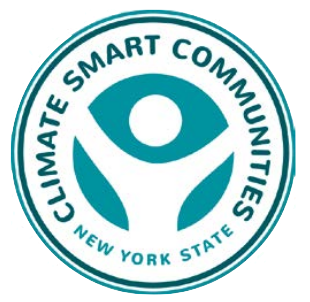 by Julie Goldberg
In 2010, Rockland County enacted a 10 point resolution to make the county a Climate Smart Community (CSC). This legislation committed Rockland to decreasing energy use and emissions, improving climate resilience, encouraging green technologies, and implementing climate-smart land management. Rockland was on its way to preparing for climate change and mitigating its effects on our communities.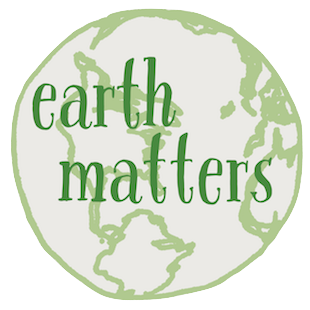 Earth Matters focuses on conservation, sustainability, recycling and healthy living. This weekly series is brought to you by Maria Luisa Boutique and Strawtown Studio.
If Earth Matters to you, sign up for our mailing list and get the next installment delivered bright to your inbox.
But since that time, Rockland County has failed to follow up, and has been ineligible for the many incentives CSC provides, including grants for flood mitigation, funding for clean vehicles and charging stations, free technical assistance, and best-practices education. We are missing out on grant opportunities to prepare for the effects of climate change as well as falling behind when compared to the efforts of other counties, towns, and villages. Rocklanders pay some of the highest property taxes in the country. We should never miss a chance to claim NY state or federal grant money to fund projects that would benefit all of us.
Global warming is just a secret ploy by wacko tree-huggers to make America energy independent, clean our air and water, improve the fuel efficiency of our vehicles, kick-start 21st-century industries, and make our cities safer and more livable. Don't let them get away with it!"

— Chip Giller, founder of Grist.org, 2007
One smart investment Rockland County should make is hiring a qualified Sustainability Coordinator to organize environmental policy and resource planning across agencies in conjunction with state government and local municipalities. This position would ensure the county saves money by utilizing green technology and pursues every dollar of environmental grant money to which we are entitled. That work would pay for the position several times over, while moving us closer to the goals the county pledged to support in 2010.
The Villages of Nyack and Piermont have already achieved the CSC Bronze Certification, and other Rockland municipalities are working toward that goal. These villages and towns will save taxpayer money and strengthen their communities against the threat of climate change. It's time for the county, with all its vehicles, buildings, properties, and agencies, to join the fight. Working together, we can keep carbon out of the atmosphere, grow a green economy, decrease energy use, create good jobs, and preserve Rockland's beautiful open spaces.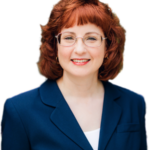 Let's renew our county's commitment and fight together for our future.
Educator, librarian, writer and editor Julie Goldberg is a Chestnut Ridge resident and a District 15 candidate for the Rockland County Legislature.
See also:
Come to the free
Save Money and Energy Workshop
to learn about NYSERDA programs for home energy efficiency and community solar on Oct 28 from
6:30-8p
in the
Nyack Library Community Room
. For more information and to register, email Nyack Sustainability Coordinator Marcy Denker at
mbdenker@gmail.com
.
Earth Matters, a weekly feature that focuses on conservation, sustainability, recycling and healthy living, is sponsored by Maria Luisa Boutique and Strawtown Studio. Read Earth Matters every Wednesday on Nyack News And Views, or sign up for the Earth Matters mailing list.