This weekend there's almost too much to do in and around Rockland, including a Nyack Street Fair, Arts from India, and Mambo Italiano at Westchester Broadway Theatre. Rockland Center for the Arts kicks off its fall season with three new exhibits and the return of Mario the Magician. It's a First Friday, and the Pop-Up Chorus is holding its monthly sing-along.
This Fri-Sun list of what to do and where to do it is brought to you by Rockland Center for the Arts. Don´t miss the opening receptions for three new exhibits or family friendly favorite Mario the Magician — LIVE this Saturday.
Friday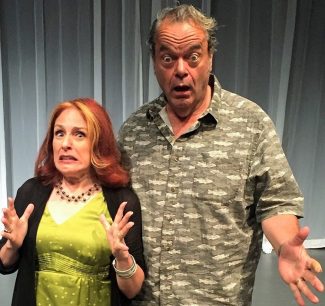 Westchester Broadway Theatre presents Mambo Italiano, the family friendly and laugh-out-loud funny story of domineering but lovable matriarch Maria Barbieri and her devoted husband, Gino. Watch them struggle to keep the family restaurant afloat while adjusting to the newly found independence of their New Jersey-born adult grandchildren who they've raised since birth. Tickets are available online. Based on the play and screenplay by Steve Galluccio & Emile Gaudreault, this musical adaptation features a book by Jean Cheever and Tom Polum, lyrics by Omri Schein, and music by James Olmstead. Show runs through Sept 29. Fri and Sat 6:15p, Sun 11:45a and 5:15p, Wed 11:15a, and Thurs 11:15a and 6:15p, 1 Broadway Plaza, Elmsford.
On this First Friday of September:

Get a drink and soak up some culture with the Nyack Art Collective. 7:30p, Casa del Sol, 104 Main St, Nyack.

From 6-7p, there will be a Hopper House reception for Cliff Tisdell, the First Friday Artist of the Month, followed by a Gallery Talk with him from 7-8p at Edward Hopper House, 82 N Broadway, Nyack.
The Shades Repertory Theater presents Clover. Watch this two-act drama, inspired by the true story of the first woman known to give birth while incarcerated in a North Carolina prison in 1958. Fri and Sat, 8p, Garnerville Arts Center, Dye Works Auditorium, 55 W Railroad Ave, Garnerville.
Saturday
Arts from India invites you to a splendid evening of music, dance, culture, and cuisine. Experience the allure of Eastern India.
Visit ArtsFromIndia.com to learn more about the nine scheduled performers and to purchase tickets. Alcoholic drinks and dinner are included with each $40 ticket. 4-8:30p, Nyack Center, 58 Depew Ave, Nyack.
Stop by the Lagstein Gallery for the opening reception for Nyack-based artist Jennie Chien and her exhibit WORKS. Explore her new work "Selfie Triad" and take a selfie with her as a memory.  2-5p, 85 S Broadway, Nyack.
Art lovers stop by the Rockland Center for the Arts and enjoy artist opening receptions for three new exhibits. 2-5p, 27 S Greenbush Rd, West Nyack.

Route 66: Outside In focuses on photography by Ellen Galinsky taken along Route 66 since 2008. These photos trace the process of change, as nature reclaims human creation. On view through Sept 29.
RoCA presents an evening of magic with Mario the Magician. An interactive experience for the whole family is waiting. 6:30p-8, Rockland Center for the Arts, 27 S Greenbush Rd, West Nyack.
Another opening reception you should not miss: Lauren Rudolph: STAR. 7-10p , Bell-ans Center of Creative Arts, 4 Bell Lane, Orangeburg.
Sunday
Race along the Hudson River and out onto the Piermont Pier. Do it as a marathon tune-up or just a weekend run with friends. The South Nyack 10-Miler begins and ends at Franklin Street Park, 8:30a, South Nyack.
The Nyack Chamber of Commerce, in partnership with Montefiore Nyack Hospital, presents the Nyack SeptemberFest Street Fair, including a breast cancer awareness fashion show, where survivors take the runway. This family event features over 300 vendors, live entertainment, great food, and activities for kids. Enjoy many specials from your local shops, pubs, and restaurants. The fashion show runs from 2-3p at the Veteran's Park Gazebo on Main St. The Street Fair runs 10a-5p in downtown Nyack.
Give back to the community and support the Piermont Civic Association at the LobsterFest Fundraiser. Your donation helps to continue funding free Flywheel Summer Concerts, distributing the Piermont Newsletter, the annual children's Easter Egg Hunt, holiday tree decorating, and much more. 2-6p, Goswick Pavillion, 95 Ferry Rd, Piermont.
Join the Nyack Pop-Up Chorus for their monthly sing-along, featuring the music of ABBA. 6p, Casa del Sol, 104 Main St, Nyack.
Next Week
Wednesday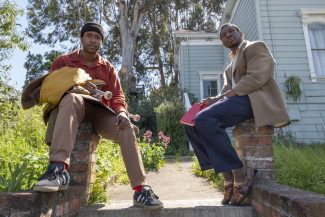 Rivertown Film presents The Last Black Man in San Francisco. The story of Jimmie Fails, who dreams about reclaiming the Victorian home of his grandfather in the heart of San Francisco. Joined on his quest by his best friend Mont, Jimmie searches for belonging in a rapidly changing city that seems to have left them behind. As he struggles to reconnect with his family and reconstruct the community he longs for, his hopes blind him to the reality of his situation. 8p, Nyack Center, 58 Depew Ave, Nyack.
Thursday
Mindfulness in Sustainable Design with Lindsay Mann will allow you to understand cutting edge, sustainable design technology. Learn about the ethical advantages of practices like 3D-knitting. A guided meditation will inspire creative problem-solving, and all guests will have the opportunity to learn about Lindsay's unique 3D-knit hat designs to support meditation and intuitive practices. 7-8:30p, Maria Luisa, 77 S Broadway, Nyack.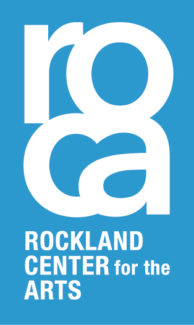 The Nyack Weekender is your Fri-Sun list of what to do and where to do it. This weekly series is brought to you by Rockland Center for the Arts.
To get the Nyack Weekender delivered to your mailbox auto-magically every Friday morning, add your name to our mail list. Visit our online sign-up sheet to subscribe.