Autumn is officially here. Celebrate the season with Oktoberfest at Bear Mountain. Have family fun on National Hunting and Fishing Day. Support Nyack High School at its Food Truck Festival. Compete in a 5K fun run at Rockland Lake. After all the outdoor fun, lean back and watch Elmwood Playhouse's Next Fall, or catch Mr. Parker at Penguin Repertory Theatre.
This Fri-Sun list of what to do and where to do it is brought to you by Rockland Center for the Arts. Take a stroll through the Catherine Konner Sculpture Park to view the Natural Progressions and RoCA Nest 2019 exhibits. And stop by Gallery One, Two, and the Emerson Gallery for the newest fall exhibits.
Friday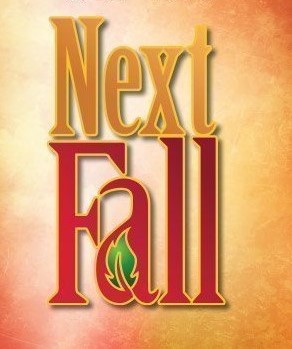 Elmwood Playhouse presents Next Fall, written by Geoffrey Nauffts, directed by Larry D. Gabbard. Watch the story of Luke, who believes in God, and Adam, who believes in everything else. Witness the ups and downs of this unlikely relationship with sharp humor and unflinching honesty. A witty and provocative look at faith, commitment, and unconditional love. This play forces us all to examine exactly what it means to believe. Tickets are $27 general admission, $24 seniors/youth/military, and available online. Show runs through Oct 5th. Fri and Sat 8p, Sun 2p, and Thurs 8p, 10 Park Street, Nyack.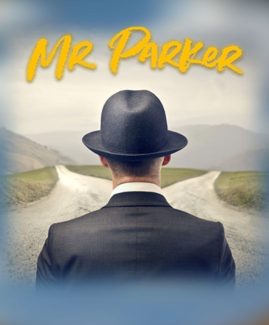 Penguin Repertory Theatre presents Mr. Parker, a story about love and lust, life and loss by Michael McKeever. Watch Terry Parker, suddenly single and unable to adjust to a world that has moved on without him, find himself at a crossroads. He embarks on a journey of self-discovery in this funny, touching new play about learning to let go of the past and embrace the future. Ticket are $48 and available online. Show runs through Oct 6th. Fri 8p, Sat 4p and 8p, Sun 2p, and Thurs 7:30p, 7 Crickettown Road, Stony Point.
Put on your lederhosen and dirndls and enjoy beer, wurst, and polka music. It's time for the annual Oktoberfest at Bear Mountain. Fri 6-10p, Sat and Sun 12-6p, Anthony Wayne Recreation Area, Palisades Parkway Exit 17, Bear Mountain.
Travel back in time for REWIND, a pop-up interactive art experience by the ARCH Collective. Come dressed as your favorite '80s pop icon or movie star and have fun at the fashion show party. 7-11p, 23 N Broadway, Nyack.
Maureen's Jazz Cellar presents the Erik Lawrence Quartet featuring Marya Lawrence. 8 and 9:30p, 2 N Broadway, Nyack.
Antrim Playhouse presents The Broken Window, a story about Georgia Lee McClendon and her fight, to find her way in this world. Fri 8p, Sat 2 and 7p, and Sun 2p, 15 Spook Rock Rd, Wesley Hills.
Saturday
A fun-filled day for the whole family awaits you on National Hunting and Fishing Day. Enjoy outdoor fun with archery, fly fishing, demonstrations on trapping, foraging, and hunting. Make a bamboo fishing pole and fish for free in Lake Congers (no fishing license required on event day). 9a-3p, Congers Lake Memorial Park, 6 Gilchrest Rd, Congers.
The Sisters of Saint Dominic of Blauvelt host their 69th annual Autumn Festival. This is the perfect way to ring in the fall season. The convent grounds provide a beautiful setting for a day filled with shopping, food, games, and more. 10:30a-4p, Sisters of Saint Dominic, 496 Western Hwy, Blauvelt.
Stop by the 2nd annual Garlic Festival. Buy everything garlic from a farm in Cooperstown, all proceeds benefit the Tibetan Home of Hope. 10a-4p, Ta Ra Institute, 104 Lake Rd, Valley Cottage.
Fall is a time of migration for many species of animals in the northeast. Join Strawtown artists for Colors of Migration. Play with the differences in color and composition of the land and water that the animals travel over and through—from the earthy autumn tones of the Hudson Valley, to the aqua blues and bold colors of southern island habitats. Study aerial images of the earth and create art by mixing colors, painting, and adding collage. 11a-1p, State Line Lookout between exits 2 and 3 off the Palisades Parkway, Alpine, NJ.
Double Feature: A History of Nyack Cinemas and Theaters lets you explore three 19th century motion picture theaters and two live performance theaters in Nyack. This new, nostalgic, surprising, and fun exhibit at the The Historical Society of the Nyacks displays vintage photos and playbills from the archives of the Nyack Library and Historical Society, silent movies, a photo booth, and a book for visitors to record their memories of the stages and screens of Nyack. Exhibit runs through Nov 23, Saturdays 1-4p, 50 Piermont Ave, Nyack.
Sunday
September is Childhood Cancer Awareness Month. Give back to your local community and become a blood donor. Blood Drive at St. Ann's, 8a-2p, St. Ann's School Cafeteria, 33 Jefferson St, Nyack.
Join the annual GiGi's Playhouse Westchester 5K. A fun run to honor and advocate for the Down Syndrome community. Run starts at 9:30a. Rockland Lake State Park, 299 Rockland Lake Rd, Valley Cottage.
The Nyack Red & Black Booster Club presents its Nyack High School Food Truck Festival. Bring your lawn chairs and blankets, enjoy live music, great food and desserts, and support your local high school. 11a-7p, MacCalman Field, corner of 5th Ave and N Midland Ave, Nyack.
Mr. Amazing presents CIRCUS TaDa!, the greatest little circus show on the East Coast. Become part of the performance from the moment you step foot on the midway. Enjoy an exciting journey in the circus ring filled with acrobatics, aerial acts, juggling, clowning, and more. This immersive experience is for children of all ages. 11a, Tarrytown Music Hall, 13 Main St, Tarrytown.
Mariel Mayz is performing classical piano music by Chopin, Debussy, and more in the Young Masters Recital Series. 1:30-3p, Valley Cottage Library, 110 Route 303, Valley Cottage.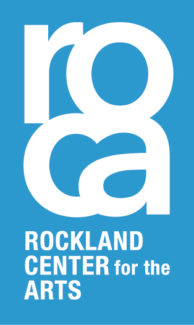 The Nyack Weekender is your Fri-Sun list of what to do and where to do it. This weekly series is brought to you by Rockland Center for the Arts.
To get the Nyack Weekender delivered to your mailbox auto-magically every Friday morning, add your name to our mail list. Visit our online sign-up sheet to subscribe.