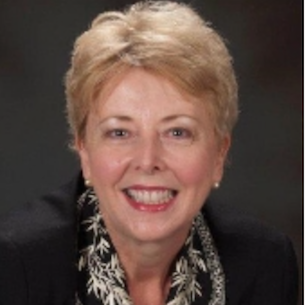 On Tuesday night, Rockland County Legislator and Vice Chair of the Legislature Nancy Low-Hogan will introduce a resolution aimed at creating discourse around local division. More specifically, she is calling for a Rockland Community Summit to take place in 2020.
Low-Hogan said the purpose of the Summit–called the "Rockland's Future Summit"–will be to bring together resident and community representatives from throughout Rockland County in an effort to find common ground on the challenges facing our communities, and to work collaboratively to address them. "It is evident from the events that have transpired in our county in the last few days and weeks, that we are on a path of extreme division," said Low-Hogan, perhaps referring to a divisive anti-Semitic ad run by Rockland Republicans. "We need to find a way to move us forward–from roadblocks to solutions, from rantings to communication, from fighting to peace."
The Summit would consist of a series of workshops led by a community development professional from outside of Rockland County. "Representatives from all walks of Rockland life, including local residents, government officials, non-profit leaders, school and college leaders, faith leaders, business leaders, and members of the local press will be invited to participate in setting the agenda, focusing on problem areas, and identifying solutions for our community," said Low-Hogan.
Funding to pay the professional facilitator will need to come from the county budget, and Low-Hogan is urging the support of the County Executive and all county legislators. "This is an idea whose time has not only come, but is long overdue," said Low-Hogan. "Our county is facing a clear crisis in overdevelopment and its effect on our environment and community character, as well as a rising tide of anger, hatred, and anti-Semitism. Whether these two are related, how, and finding solutions to fix the problems will be among the topics of the Summit."
Low-Hogan stressed the need to work "work together collaboratively and collegially to mitigate the negative impacts of development, as well as ensure that hate-mongering is not tolerated," adding: "Success will require consideration of all viewpoints and open communication across the towns. Rockland's future hangs in a balance."