End this summer with cool music, a pool party at Tallman Beach and Pool Club, or get lost in the corn maze of CORNucopia. Clown around at Circus TA-DA! at Marydell in Upper Nyack or join Her Majesty at the Renaissance Fair.
This Fri-Sun list of what to do and where to do it is brought to you by Rockland Center for the Arts. Take a stroll through the Catherine Konner Sculpture Park to view the Natural Progressions and RoCA Nest 2019 exhibits.
Friday
The Green Meadow Waldorf School invites you to a special film screening: School's Out: Lessons from a Forest Kindergarten. A documentary about a kindergarden in the woods in a Switzerland suburb. The film looks into the important question of what children need from age four to seven. The screening is free for adults and there will be childcare for kids ages three and up. Please RSVP with preschool teacher Jessica Oswald at joswald@gmws.org. 10a-12p, 307 Hungry Hollow Rd, Chestnut Ridge.
Maureen's Jazz Cellar presents the Jed Levy Quartet featuring Phil Robson, Clarence Penn, and Peter Slavov. 8p, 2 N Broadway, Nyack.
Stop by Casa del Sol for a night of classic rock, funk, and soul with Dave Reiss & Friends. 9:30p, 104 Main St, Nyack.
Saturday
The New York Renaissance Fair is back. Travel back in time to an age of adventure. Join Her Majesty, Queen Elizabeth I, on a grand visit to a beautiful 16th century English village, cheer your favorite knight at the Joust Tournament, or meet Robin Hood. Feast on savory sweets and tempting treats. 10a-7p, 600 Rt 17A, Tuxedo.
Experience a day of tactical demonstrations, drill, camp life, and cooking during the NJ Garrison Day. 10a-4p, Fort Montgomery State Historic Site, 690 Rt 9W, Fort Montgomery.

Indulge in sweet corn ice cream, challenge yourself in a corn maze, and play corn-y games at CORNucopia. Take a walking tour of the farm and tap your toes to live bluegrass and folk music. Sat-Sun, 10a-5p, Philipsburg Manor, 381 N Broadway, Sleepy Hollow.
The circus is still in town. Circus TA-DA! is an experience for all ages. Circus-goers become part of the performance from the moment they step foot on The Midway. Watch aerialists, acrobats, jugglers, and more. Enter the world of magic and delight that can only be found under the Big Top. Sat 1 and 4p, Sun 2p, Marydell Faith & Life Center, 640 N Midland Ave, Nyack.
Collaborative Concepts Farm Project Opening Reception features the works of Rockland residents Cristina Biaggi and Andre Voumard. It's all about large sculptural art works; think Storm King, but with a herd of cattle. The combination of the two makes a great interaction of animals with art. All events at the farm are free, with refreshments and entertainment. There will be music and performance art from 2-6p in the fields and music on the stage from 3:30-6p. Saunders Farm, 853 Old Albany Post Road, Garrison.
Sketch + Sip is a guided class for all levels. Create your own art piece using simple shapes, dots, and patterns you learn how to draw, while listening to music, sippin' on mimosas, and enjoying light bites. 2-4p, Shelly Luan Art Gallery, 161 Main St, Nyack.
End the summer with the Rockland County Music Award winners, the Roues Brothers. Rock the night away from 8:30-11p at Maura's Kitchen, 81 S Broadway, Nyack.
Sunday
Westchester Broadway Theatre presents Mambo Italiano, the family friendly and laugh-out-loud funny story of domineering but lovable matriarch, Maria Barbieri, and her devoted husband Gino. Watch them struggle to keep the family restaurant afloat while adjusting to the newly found independence of their New Jersey-born adult grandchildren who they've raised since birth. Sun 11:45a and 5:15p, Wed 11:15a, Thurs 11:15a and 6:15p, 1 Broadway Plaza, Elmsford.
Looking Ahead
Saturday, September 7
Arts from India invites you to a splendid evening of music, dance, culture and cuisine where you will experience the allure of Eastern India.
Visit ArtsFromIndia.com to learn more about the nine scheduled performers and to purchase tickets. Alcoholic drinks and dinner are included with each $40 ticket. 4-8:30p, Sept 7 in the Nyack Center, 58 Depew Ave at South Broadway, Nyack.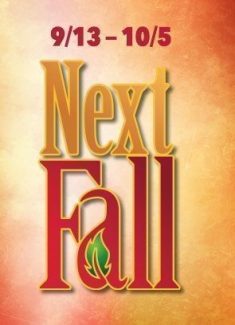 Friday, September 13
Elmwood Playhouse presents Next Fall, written by Geoffrey Nauffts, directed by Larry D. Gabbard. Watch the story of Luke, who believes in God, and Adam, who believes in everything else. Witness the ups and downs of this unlikely relationship with sharp humor and unflinching honesty. A witty and provocative look at faith, commitment, and unconditional love. This play forces us all to examine exactly what it means to believe.
Tickets are $27 and available online. Show runs through Oct 5th. Fri and Sat 8p, Sun 2p, 10 Park Street, Nyack.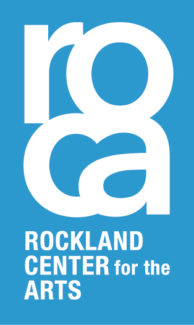 The Nyack Weekender is your Fri-Sun list of what to do and where to do it. This weekly series is brought to you by Rockland Center for the Arts.
To get the Nyack Weekender delivered to your mailbox auto-magically every Friday morning, add your name to our mail list. Visit our
online sign-up sheet
to subscribe.