Glum about the start of August and the coming end of summer? Here's something to cheer you up: It's a First Friday! Check out the new exhibits at the Hopper House and mingle with Nyack Art Collective artists. There's also a Pow Wow at Bear Mountain and the Makerspace Expo at the Nyack Library. And it's a busy weekend for theater fans. Don't miss the last few performances of Westchester Broadway Theatre's ON YOUR FEET and Elmwood Playhouse's The Little Foxes. Or be one of the first to see the world premier of The Sabbath Girl at Penguin Rep Theatre.
This Fri-Sun list of what to do and where to do it is brought to you by Rockland Center for the Arts. Get ready to Sail Through Art History on August 23 or 24 on the Hudson River Clearwater Sloop, or on September 15 on The Pioner. You can take a stroll through the Catherine Konner Sculpture Park to view the Natural Progressions and RoCA Nest 2019 exhibits.
Friday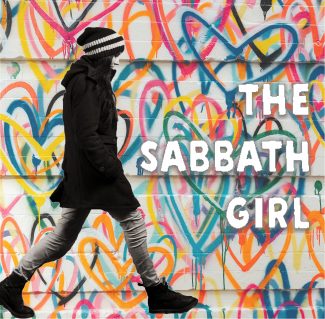 Penguin Rep Theatre presents the world premier of The Sabbath Girl by Cary Gitter, a contemporary romantic comedy with heart about the loneliness of big city life and the possibility of finding love next door. Angie Mastrantoni works in a hip art gallery and moves to a new apartment on the Upper West Side. Unfortunately, she doesn't have much time for relationships. Well, that might change when her neighbor Seth, a divorced Orthodox Jew with a knish store on the Lower East Side, knocks on her door. Tickets are $48 and available online. Fri 2p and 8p, Sat 4p and 8p, Sun 2p, and Thurs 7:30p, 7 Crickettown Rd, Stony Point. Join the cast and crew for cake and coffee after the official opening performance on Sunday. Show runs through August 25.
On this First Friday of August:

Check out "Eyes" group artwork and conversations with the Nyack Art Collective. Listen to the artists speak about their work, techniques, and inspiration. 8-10p, Casa del Sol, 104 Main St, Nyack.

From 6-7p, there will be a reception for Kelly Quartironi, the First Friday Artist of the Month. Explore her 2D pieces and ceramic sculptures of sea creatures and human hybrids. Afterwards, there will be a Gallery Talk with Quartironi from 7-8p at Edward Hopper House Museum & Study Center, 82 N Broadway, Nyack.
Have a night full of never ending laughs with the NY Kings of Comedy. 7:30 and 9:45p, Levity Live, 4210 Palisades Center Drive A-401, West Nyack.
It's the last weekend for Westchester Broadway Theatre's ON YOUR FEET, the story of Emilio and Gloria Estefan. Follow the pair's journey from their humble beginnings in Cuba to becoming pop sensations. Just when they thought they had it all, they almost lost everything. Let this show take you behind the music and inside the real story of this record-making and ground-breaking couple who found a way to end up on their feet. Tickets are available online. Show runs through Aug 4. Fri 6:15p, Sat 6:15p, and Sun 11:45a, 1 Broadway Plaza, Elmsford.
And it's also your last chance to catch Elmwood Playhouse's The Little Foxes, a story of three greedy, wealthy siblings who form a partnership with a Chicago capitalist to build a cotton mill in the South, where costs are cheap and profits are high. The conspiracy touches off a vicious circle of avarice, lying, scheming, and cruelty that sweeps them inexorably to a shocking finale. Tickets are available online. Show runs through through Aug 3. Fri 8p, Sat 2 and 8p. 10 Park St, Nyack.
Saturday
Join Strawtown Studio artists and experience Ink Painting with Marsh Grasses. Have fun painting with two different local river grasses, which have been prepared and turned into painting tools. Learn how to work with different strokes and ink techniques. You also get the chance to look closely at the plants under a microscope and compare structures so you'll be able to spot them out in the marsh. 11a-1p, Goswick Pavilion, 95 Ferry Rd, Piermont.
The Redhawk Native American Arts Council presents: Bear Mountain Pow Wow. A Native American festival featuring dancing, music, art, food, and more. Sat-Sun, 11a-7p, Anthony Wayne Recreation Area, Palisades Interstate Pkwy, Bear Mountain
Hot Yoga – Burn is yoga with weights. A class that truly challenges you. Burn combines a vinyasa (flow) yoga foundation with elements of pilates and fitness, all set to an up-tempo, energizing playlist that will motivate you to work hard and reap the results. 10:30-11:30a, Fire Shaper, 53 Hudson Ave, Nyack.
What better way to spend a summer night than in a lounge chair with a tropical drink and great classic rock music by Incidental Contact? 7-10p, Tallman Beach and Pool Club, 2 Tallman Mountain Rd, Sparkill.
The Mike Fahn Quartett plays the music of Jimmy Guiffre at Maureen's Jazz Cellar. 8p, 2 N Broadway, Nyack.
Sunday
Come and check out 3D printer, minecraft, virtual reality, and much more at the Summer Makerspace Expo. Enjoy demonstrations and hands-on activities for the whole family. 1-3p, Nyack Library, 59 S Broadway, Nyack.
Tea and Treats and Death and Dying: Dying To Bloom, a natural burial boutique for humans and pets, hosts a safe, respectful space to share beliefs, curiosities, fear, and stories about mortality. With refreshments, 2p, 48 Burd Street, Suite 101, Nyack.
You are invited to the first BridgeMusik Summer Festival Young Artist Concert. Enjoy an evening with solo works by a group of talented flutists, violinists, and cellists from the South Orangetown Central School District as well as from neighboring schools in NY and NJ, and the Young Artist Festival Orchestra assisted by festival faculty. 6:30-8:30p, Union Arts Center, 2 Union St, Sparkill.
Next Week
Thursday
Head on over to the Edward Hopper House for Jazz in the Garden. Bring your lawn chair or a blanket and listen to Judi Silvano and the Zephyr Band while you watch Katherine Jennings and Dana DiMuro making live paintings. 7:30-9:30p, 82 N Broadway, Nyack.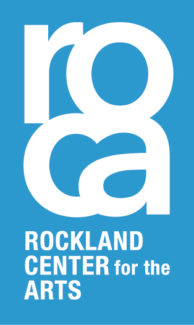 The Nyack Weekender is your Fri-Sun list of what to do and where to do it. This weekly series is brought to you by Rockland Center for the Arts.
To get the Nyack Weekender delivered to your mailbox auto-magically every Friday morning, add your name to our mail list. Visit our
online sign-up sheet
to subscribe.