by Mike Hays

Riots and Russians in Rockland? Indeed! On a steamy, moonlit August night in 1942, the largest crowd ever to attend an entertainment event in Rockland County thronged the Clarkstown Country Club in the hills above South Nyack for a benefit show for Russian War Relief. The performance was titled
Rockland Riot
. Over 2,500 people went to the open-air theater for the 12-act performance by the Broadway and radio stars of the day. An estimated 1,500 cars drove to the
Rockland Riot 
despite gas rationing. The cars overflowed a parking lot and jammed Highland Avenue and Route 9W. It was the biggest traffic jam South Nyack police chief George Weeks had ever seen. Despite a quick shower at the end of Act I, the audience called for encore after encore.
The performance brought together more stars than Rockland County had ever seen; the audience included
Supreme Court Justice Stanley F. Reed
and members of the Russian embassy in Washington, D.C. Nyack resident Helen Hayes, a two-time Oscar winner and one of the few EGOT-holders (Emmy, Grammy, Oscar, and Tony awards), was chair of the Rockland County Committee for Russian War Relief. The list of stars who performed included Ed Wynn, a radio and vaudeville (and later TV) star who emceed the event; Will Geer of West Nyack; Lotte Lenya; and Hayes. Music was written by Kurt Weil (husband of Lotta Lenya), and the performance was managed by Hayes's husband, playwright Charlie MacArthur.
Why a Russian War Relief benefit in Rockland?
The Nazis had devastated much of Russia until they were stalemated at Stalingrad in 1942. Russia was–hard as it is to believe–our ally at the time. Rockland County had also been the home of Russian immigrants who fled the rise of the Bolsheviks after WWI. Miss Alexandra Tolstoy (daughter of the author) and Mrs. Tatiana Schafuss started the Tolstoy Foundation Center, acquiring the 70-acre Reed Farm in Valley Cottage in 1941. The center provided a place for Russian refugees and orphaned children. Many Russian immigrants would resettle in Rockland County. It's no wonder then that in 1942 Russian War Relief for medical and food supplies was a big deal in Rockland County.
Pre-Rockland Riot activities
Seating for the performance was set up in a fan shape just south of the C.C.C. buildings, in what is now a Nyack College soccer field. People started arriving by 7p for the 8:30p show. The combined forces of local and state police were hard pressed to keep traffic moving up the hill to the Clarkstown Country Clubhouse, where Nyack College is now located. Trooper Schwartz made a special quickie trip to a private home on South Mountain Road to retrieve Ed Wynn's glasses just in time for the show.
Gilbert Miller, a New York producer, sent his own crew and electricians to stage the show. Station WOR supplied the sound equipment. Herman Rubin of Nyack's Harmony Music Center supplied and played a Hammond organ. Pianos were donated by The Rockland Theater. Kurt Weil also took over the keyboard during the performance. All the costumes were designed by
Clare Potter
, who lived in an old stone house on Demarest Mill Road in West Nyack. Potter was one of America's top dress designers of the time. She is credited with being the inventor of American sportswear.
Rockland Riot Act One: comedy, drama, and dance
Ed Wynn, "The Perfect Fool," was master of ceremony, and he changed costumes on stage between acts. The costumes were a dazzling array of comic outfits that had made him famous. The opening act was a dance routine by Paul Draper who could not do an encore because he was due back in the city for his role in "Priorities of 1942." Lia Sweet, a Russian singer, who was living at time at the Clarkstown Country Club, added a medley of songs.

Next up was a well-known satirical sketch on women from George Kaufman's
If Men Played Cards the Way Women Do.
Kaufman was the winner of two Pulitzers for his plays and a Tony award for directing
Guys and Dolls
. More laughs came courtesy of
Will Geer
(later known as Grandpa Walton) of West Nyack and Henry Bellaver of Tappan, who was a prolific film noir star.
Next up was George Hoysradt, a resident of Palisades and internationally known stage star, raconteur, and mimic, who performed knee-buckling imitations of Winston Churchill and FDR. Tilly Losch, a dancer, followed with a modern dance from a semi-recumbent position. Radio personality Jane Froman sang several popular songs.
The big hit of the first act was a scene from
Mary of Scotland
by Pulitzer-winning playwright and Rockland resident, Maxwell Anderson. Nyack's own Helen Hayes (as Queen Mary) and Zita Johann (as Queen Elizabeth) performed along with Hayes' daughter Mary MacArthur, and Anderson's daughter Hesper Anderson.
Intermission
At intermission, Pierre Bernard, a yoga master, entrepreneur, sportsman, animal trainer, and owner and resident manager of the 160-acre Clarkstown Country Club on whose grounds the Rockland Riot was held, did an animal act off stage with two of his elephants. In a turn of WWII humor, a message on the electric board in front of the stage read, "Any similarity between Bernard's elephant's rear and Herman Goering is purely coincidental."
Rockland Riot Act Two: Kurt Weil, Lotte Lenya, and the Rockland Rockettes
The second act opened with "Rockland for Russian," which had a theme song written by South Mountain Road resident Kurt Weil, and had songs sung by his wife, Lotte Lenya (who was to appear much later in the Bond movie
From Russia With Love
). The couple was accompanied by the Rockland Rockettes dancers.
Larry Adler was called back to the stage for three harmonica encores following his playing of two Russian war songs. Adler was known for playing major works on the harmonica and later he accompanied Elton John, Sting, and Kate Bush on their recordings.
Comedy routines followed until the evening reached a close with Helen Hayes reciting "Mine Eyes Have Seen the Glory," accompanied by Kurt Weil.
What the Rockland Riot brought in

With so many people and so many stars, you'd expect the show to have brought in many thousands of dollars. In fact, the event produced $4,000 in contributions, which doesn't sound like much to us today. But in 2019 dollars, it would've been $64,834. Back then, the average home cost $3,775, so the equivalent of a family home was sent via Russian vessels for war relief in devastated parts of Russia. The Rockland Riot is a testament to how the county could be united in a time of stress.
Photo credits: Color photo by Mike Hays, Newspaper photos from the 1942 Journal News.
See also:
Michael Hays is a 30-year resident of the Nyacks. Hays grew up the son of a professor and nurse in Champaign, Illinois. He has recently retired from a long career in educational publishing with Prentice-Hall and McGraw-Hill. Hays is an avid cyclist, amateur historian and photographer, gardener, and dog walker. He has enjoyed more years than he cares to count with his beautiful companion, Bernie Richey. You can follow him on Instagram as UpperNyackMike.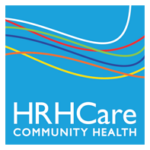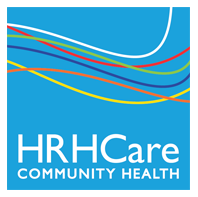 Nyack People & Places, a weekly series that features photos and profiles of citizens and scenes near Nyack, NY, is brought to you by
HRHCare
and 
Weld Realty
.
.