This weekend brings classic movies and cover bands, but also the exciting next wave of film and music. Relax with Jazz in the Garden, Rock the Hudson, or catch some classical tunes at the Summer Festival Chamber Concert. Fans of independent short films will like the new Hudson Valley Shorts, while kids will definitely fall in love with WALL-E.
This Fri-Sun list of what to do and where to do it is brought to you by Rockland Center for the Arts. Summer Camp RoCA 2019 is now open with two week sessions throughout the summer. You can take a stroll through the Catherine Konner Sculpture Park to view the Natural Progressions and RoCA Nest 2019 exhibits.
Friday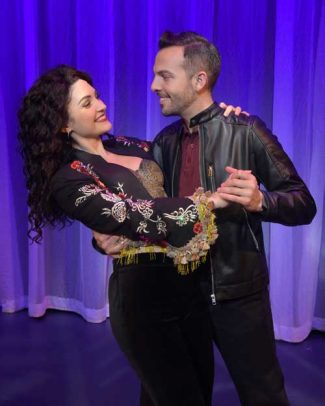 Westchester Broadway Theatre presents ON YOUR FEET, the story of Emilio and Gloria Estefan. Follow the pair's journey from their humble beginnings in Cuba to becoming pop sensations. Just when they thought they had it all, they almost lost everything. Let this show take you behind the music and inside the real story of this record-making and ground-breaking couple who found a way to end up on their feet. Tickets are available online. Show runs through Aug 4. Fri 6:15p, Sun 11:45a and 5:15p, Wed 11:15a, and Thurs 11:15a and 6:15p, 1 Broadway Plaza, Elmsford.
You might know him from the tv-show It's Always Sunny in Philadelphia. Have a good laugh with Sinbad. 7:30 and 9:45p, Levity Live, 4210 Palisades Center Dr A – 401, West Nyack.
Saturday
Want to dust off your hybrid or mountain bicycle and get some more dirt on it? The Rockland Bicycling Club invites you to a Sat morning spin that's a little bit more gritty and a little bit less macadam. It's a 35 mile spin which includes 14 miles that are car-free and off road including a scenic spin along the Hudson through Nyack Beach State Park, the Esposito & Clark Rail Trails, and Tallman State Park. Meet 8:30a at Haverstraw Bay County Park, 21 Gagan, Rd West Haverstraw.
If you're looking for a new creative outlet, try Brush Calligraphy for Beginners. Learn the basics of brush calligraphy–how to hold and use a brush pen to form and connect letters. 11a-1p, Shelly Luan Art Gallery, 161 Main St, Nyack.
Grab some popcorn and have some family time with WALL-E. A cute robot spends his days tidying up the planet, one piece of garbage at a time, and falls in love with EVE. 2-4p, Nyack Library, 59 S Broadway, Nyack.
Come by for the opening reception of Cristina Biaggi: Cascade of Earths. Her recent artwork has focused on creating bronze portraits of people and their animal companions, and abstract collage. 2-5p, Lagstein Gallery, 85 S Broadway, Nyack.
A new film festival is coming to town. The Hudson Valley Shorts Fest promises an evening of independent, animated, and foreign short films, created by indie filmmakers. The selection includes The Blind Date from direcor Peter Danish, Shara Zeiger's JOE., and more. Space is limited, doors open at 7:30p, films start at 8p. Carson McCuller House, 131 S Broadway, Nyack.
Elmwood Playhouse presents The Little Foxes, a story of three greedy, wealthy siblings who form a partnership with a Chicago capitalist to build a cotton mill in the South, where costs are cheap and profits are high. The conspiracy touches off a vicious circle of avarice, lying, scheming, and cruelty that sweeps them inexorably to a shocking finale. Tickets are available online. Fri, Sat, and Thurs 8p, and Sun 2p. 10 Park St, Nyack. Show runs through through Aug 3.
Lost Angeles is back at the Hudson Water Club. Stop by for dinner and stay for a night of '80s rock music. 9p-12a, 606 Beach Rd, West Haverstraw.
Sunday
Party with a purpose at the fourth annual Summer, Sand, & Soul. Enjoy the weather with relaxed summer vibes on the Hudson. There will be refreshing drinks and summer food. All proceeds will go directly to support critical children's programs at the Martin Luther King Multi-Purpose Center. 1-5p, Pier 701 Restaurant & Bar, 701 Piermont Ave, Piermont.
Grab your swimsuit because it's Family Swim time. 3:45-5:15p, Rockland County YMCA, 35 S Broadway, Nyack.
Boogie to the Cajun dance music of Southwest Louisiana and kick off the South Nyack Summer Concert Series with the Catahoula Cajun Band, 6:30-8:30p, Franklin Street Park at the intersection of Cedar Hill Avenue between Depot Pl and Franklin St, South Nyack.
Enjoy an evening of classical solo and chamber music with the  BridgeMusik Summer Festival Chamber Concert featuring BridgeMusic Festival students and faculty. The program includes works by Bach, Mozart, and more, as well as a special appearance by Bob McGrath from Sesame Street. 7-8:30p, Union Arts Center, 2 Union St, Sparkill.
Next Week
Tuesday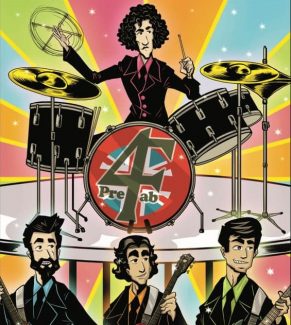 Music on the Hudson presents PreFab4, an awesome Beatles cover band. Bring a chair or blanket, a picnic dinner, and enjoy some good music, sponsored by the Nyack Park Conservancy. 7-9p, Memorial Park, Nyack.
Thursday
Head on over to the Edward Hopper House for Jazz in the Garden. Bring your lawn chair or a blanket and listen to the Adam Kolker & Scott Wendholt Quartet while you watch Joyce Byrnes doing a live painting. 7:30-9:30p, 82 N Broadway, Nyack.
Rev your motors for Nyack's annual Classic Car Night. Stroll the village and see hundreds of rare, antique, and vintage vehicles, and stay for dinner. 5p till dusk, downtown Nyack.
Looking Ahead … Friday, August 2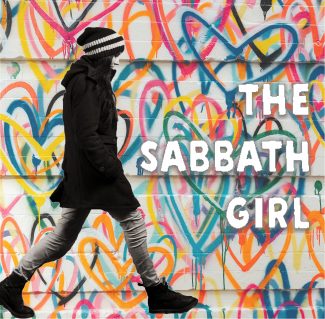 Penguin Rep Theatre presents the world premier of The Sabbath Girl by Cary Gitter, a contemporary romantic comedy with heart about the loneliness of big city life and the possibility of finding love next door. Angie Mastrantoni works in a hip art gallery and moves to a new apartment on the Upper West Side. Unfortunately, she doesn't have much time for relationships. Well, that might change when her neighbor Seth, a divorced Orthodox Jew with a knish store on the Lower East Side, knocks on her door. Tickets are $48 and available online. Fri 2p and 8p, Sat 4p and 8p, Sun 2p, and Thurs 7:30p, 7 Crickettown Rd, Stony Point. Join the cast and crew for cake and coffee after the official opening performance on Sunday. Show runs through August 25.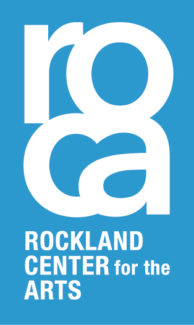 The Nyack Weekender is your Fri-Sun list of what to do and where to do it. This weekly series is brought to you by Rockland Center for the Arts.
To get the Nyack Weekender delivered to your mailbox auto-magically every Friday morning, add your name to our mail list. Visit our
online sign-up sheet
to subscribe.