Be prepared for a hot summer weekend. It'll begin with a bang, as Nyack hosts its annual Independence Day fireworksannual Independence Day fireworks. Also, it's a First Friday, and there will be exhibits, music, and the chance to find your fur-ever friend at an adoption event. And it's your last weekend to catch Kennedy: Bobby's Last Crusade at Penguin Rep Theatre.
This Fri-Sun list of what to do and where to do it is brought to you by Rockland Center for the Arts. Registration for summer Camp RoCA 2019 is now open. You can take a stroll through the Catherine Konner Sculpture Park to view the Natural Progressions and RoCA Nest 2019 exhibits.
Friday
It is the last weekend for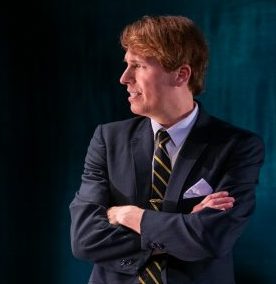 Penguin Rep Theatre's Kennedy: Bobby's Last Crusade, which follows Bobby Kennedy during the fateful 1968 presidential campaign–from his announcement of his intention to enter the race to his last speech at the Ambassador Hotel in Los Angeles. The show leads audiences to wonder: What if Robert F. Kennedy, brother and adviser to a President and Junior Senator from New York, had never been assassinated? Would he have gone on to be President in 1968 and to bring our troops home from Vietnam? Would he have been the voice of moral clarity to bind Americans together? Tickets are $48 and available online. Fri 8p, Sat 4p and 8p, and Sun 2p, 7 Crickettown Rd, Stony Point.
On this First Friday of July:

Before you head down to the fireworks, get a drink and some culture with the Nyack Art Collective and see some of John Gilbert's coffin icons in person along with some other great art. 7:30p, Casa del Sol, 104 Main St, Nyack.

From 6-7p, there will be a Hopper House reception for Thomas Denaro, the First Friday Artist of the Month. The Hudson Valley-based artist gets his inspirations from local Orange County settings and international scenery. Afterwards, there will be a Gallery Talk with Thomas from 7-8p at Edward Hopper House, 82 N Broadway, Nyack.

The ArtSuite Gallery is celebrating artist William Scully. Explore his exhibit Microbotanicals at an Artist Reception. View composite images of botanical specimens, captured with a camera and a microscope. 6-9p, 466 Piermont Ave, Piermont.
Patisserie Didier Dumas presents Jazz under the Stars. Enjoy delicious pastries and scrumptious music from Bobby Deitch. 6:45-8:45p, Patisserie Didier Dumas, 163 Main St, Nyack.
It's time for Nyack's annual Fourth of July Fireworks over the Hudson. 9p, Memorial Park, held at the corner of Depew and Piermont Aves, Nyack.
Saturday
Dont't miss the 2nd annual Skateboad Wizards Showdown. Sign up for a skateboard contest with the Wizards' Stephon White, Jamaal Bey, Charlie Samuels, and Jonathan Bell. They star in the award-winning feature documentary Virgin Blacktop. This will take place at Memorial Skate Park at 11a, followed by a fundraiser party at 7:30p at the Nyack Center, 58 Depew Ave, Nyack.
The Hudson Valley Humane Society presents the Offsite Adoption Event. Come to PetSmart and meet some of the available kittens, birds, and other small animals available for adoption. 1-5p, PetSmart, 155 E Route 59, Nanuet.
How is iron made? Listen to historian Doc Bayne while he explains in an illustrated talk what it takes to make a usable material out of a rock. 1p, Stony Point Battlefield, 44 Battlefield Rd, Stony Point.
Celebrate Edward Hopper's 137th birthday with Hop Into Art: Weekend Family Workshop, exploring shadows and light in Wayne Thiebaud's birthday cakes. 1-3p, Edward Hopper House, 82 N Broadway, Nyack.
Don't miss Arrival From Sweden: The Music of ABBA. Dance and sing along to ABBA's greatest hits like "Waterloo," "Dancing Queen," and many more. 8p, Tarrytown Music Hall, 13 Main St, Tarrytown.
Sunday
Tea and Treats and Death and Dying: Dying To Bloom, a natural burial boutique for humans and pets, hosts a safe, respectful space to share beliefs, curiosities, fear, and stories about mortality. With refreshments, 2p, 48 Burd Street, Suite 101, Nyack.
The Historical Society of Rockland County is inviting you to their opening reception for Influencers: Art and History on South Mountain Road, a joint exhibit by the HSRC and Rockland Center for the Arts. See objects, archival material, images, and works of art from the artists' families, and explore how the landscape of South Mountain Road influenced its many residents over the course of the 20th century. 12-4p, 20 Zukor Rd, New City.
You might know him from serious movies like Pearl Harbor or American History X, but Guy Torry is in town to make you laugh with his witty and provoking comedy. 7p, Levity Live, 4210 Palisades Center Dr. A-401, West Nyack.
Next Week
Tuesday
Music on the Hudson presents The UpSouth Twisters. Bring a chair or blanket, a picnic dinner, and enjoy some good music, sponsored by the Nyack Park Conservancy. Come early this Tuesday and watch the famous RE/MAX Hot Air Ballon be inflated before the concert. 6-9p, Memorial Park, Nyack.
Wednesday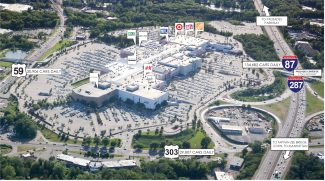 Rivertown Film presents MegaMall, a story of money, power and politics in the age of sprawl. Watch the controversy behind one of America's biggest shopping malls, the Palisades Center in West Nyack, and see the real story behind the changing shape of America's landscape. 8p, Nyack Center, 8p, 58 Depew Ave, Nyack.
Thursday
Rev your motors for Nyack's annual Classic Car Night. Stroll the village and see hundreds of rare, antique, and vintage vehicles, and stay for dinner. 5p till dusk, downtown Nyack.
Head on over to the Edward Hopper House for Jazz in the Garden. Bring your lawn chair or a blanket and listen to Scott Reeves' Music of the Memphis Jazz Masters. 7:30-9:30p, 82 N Broadway, Nyack.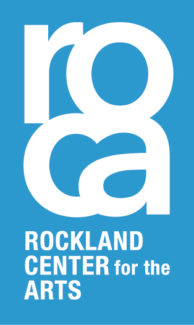 The Nyack Weekender is your Fri-Sun list of what to do and where to do it. This weekly series is brought to you by Rockland Center for the Arts.
To get the Nyack Weekender delivered to your mailbox auto-magically every Friday morning, add your name to our mail list. Visit our
online sign-up sheet
to subscribe.