Revisiting an iconic photograph of Nyack's ultimate 4th of July celebration 100 years ago
by Mike Hays
On a steamy 4th of July 100 years ago, the loud footsteps of veterans of the first World War were heard as they marched through the village, passing twice under a three story Memorial Arch that crossed Broadway. Villagers turned out in droves over the three mile long march to cheer the marching veterans, calling out names of those they knew, while bands played, flags fluttered, medals were handed out, and speeches made. It was a united, patriotic celebration, the likes of which had never been seen–and still hasn't. The moment is frozen in time in an iconic post-parade 34" x 6" panorama photograph showing Nyack veterans, villagers, and our own Arc de Triomphe spanning S. Broadway near Hudson Avenue.
The memorial arch
John M. Rooney, a well-known mason, builder, and contractor from S. Nyack and representative of the WWI veteran's homecoming committee, presented a petition to the Village Board to erect a memorial arch on lower Broadway in February, 1919. It was approved and by March the arch was near completion and being painted white. Four ionic columns supported a cross bar from which hung a wreath and an unusual American flag, with the blue starred field outside the red and white stripes. The arch remained long after the 4
th
of July celebration; in fact, it took a petition for removal signed by 33 villagers in December to suggest to the Board that the arch was now unsafe. Despite objections from some villagers who argued that it should be saved as a permanent Nyack war memorial, the arch was removed by December 31, 1919.
The 4th of July Parade
The three mile long parade started at 9:20a at Empire Hook and Ladder Company's firehouse in Upper Nyack. Participants marched down Broadway to First Avenue, turning west on Franklin, continuing to Main St., and then on Main through downtown Nyack and turning south onto Broadway. Marchers passed under the memorial arch at Hudson Ave. and continued on S. Broadway until they made a left on Cornelison, a left on Piermont Ave, a left on Mansfield and then turned back to Broadway, heading north back to the memorial arch. The parade ended at a reviewing stand that was set up near the arch on what was for many years called the "government plot," a section of land that the federal government had purchased in 1910 for a new post office that wasn't built until 1932

Veterans assembled at the Business Men's Club at 35 N. Broadway. Red cross volunteers assembled at the Red Cross Building on N. Broadway. Flags were distributed to civilians who wanted to march. The march was led by Stewart Walters of the Grand Army of the Republic on a white horse followed by veterans of the Civil and Spanish-American Wars in automobiles. Then came WWI soldiers and sailors and the wounded men from the Cheer-Up Home in Grandview in automobiles provided by the Motor Girls Corps members. Red cross volunteers came next. The Nyack Fire Department, citizens carrying flags, and decorated automobiles and pony carts followed. The Tappan Zee Military Band, the Tarrytown Band, and the Hudson View Council fife and drum corps were interspersed between groups. The Sons of Columbus, a society for Italians, marched near the end. Reverend Father Crosby and Reverend A.L. Longley occupied an automobile at the end of the parade.
The ceremony
"America" was sung to start the post-parade ceremony at the reviewing stands as civilians and veterans crowded Broadway. Judge Tompkins welcomed the veterans. Judge William Cunningham of Ellenville, NY spoke last, mostly in disapproval of the League of Nations. Following the speeches, bronze medals were presented to each soldier or sailor or their representatives. Gold medals were awarded to the families of the nine men (including the two Blauvelt brothers) who lost their lives.
Norman Burke and the panoramic photo
Norman A. Burke, a professional Nyack photographer, had a shop at 8 S. Broadway, where in 1919 he developed and printed film, sold Kodak cameras, Columbia grafonolas, dance records, and Fulper pottery. Many of his iconic Nyack photographs have survived the years thanks to the Local History Room of the Nyack Library. Burke took several action shots during the parade and he was chosen to take the post-parade commemorative photo. Burke's panoramic photo measures 35 inches by 6 inches. Panoramas were popular photos at the time using a variety of cameras.
ThePanorama in Detail
A 4th of July to remember
It was a unified America that is shown in Burke's panorama, a unity that was rare but was found again, momentarily, 26 years later at the end of WWII. Digital photos are so common today that almost every person and building is captured thousands of times. Photos were just coming to the fore in 1919 and many did not stand the test of time. We are extremely fortunate to have Burke's image of this moment when people wore formal clothes and stood united in front of buildings that have lasted well over 100 years. It is a photo that captures a moment in Nyack as perhaps no other has, showing a memorial arch that celebrates when America took the world stage, when patriotism reigned, when the boys were home.
Photos courtesy of the Nyack Library.
Special thanks to Carol Weiss of the History Room of the Nyack Library for helping with the images and research.
Michael Hays is a 30-year resident of the Nyacks. Hays grew up the son of a professor and nurse in Champaign, Illinois. He has recently retired from a long career in educational publishing with Prentice-Hall and McGraw-Hill. Hays is an avid cyclist, amateur historian and photographer, gardener, and dog walker. He has enjoyed more years than he cares to count with his beautiful companion, Bernie Richey. You can follow him on Instagram as UpperNyackMike.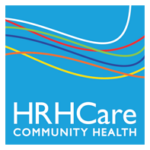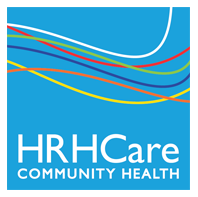 Nyack People & Places, a weekly series that features photos and profiles of citizens and scenes near Nyack, NY, is brought to you by
HRHCare
and 
Weld Realty
.