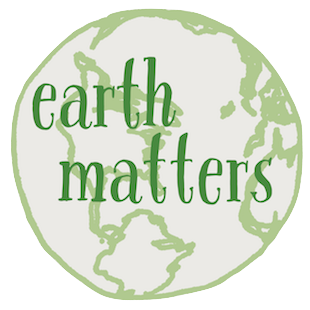 Earth Matters focuses on conservation, sustainability, recycling and healthy living. This weekly series is brought to you by Maria Luisa Boutique and Strawtown Studio.
If Earth Matters to you, sign up for our mailing list and get the next installment delivered bright to your inbox.
By Susan Hellauer
In a dramatic session that stretched its official last day of June 19 into the pre-dawn hours of June 20, the New York State Assembly passed the Climate Leadership and Community Protection Act (CLCPA), which had passed the NY State Senate a day earlier. This legislation pushes New York's clean-energy goals beyond those of any other state, thus taking an assertive end-run around the fossil fuel-driven agenda of President Donald Trump and the federal agencies now in his thrall.
Yes, it's a very big deal
The bill, which Governor Cuomo is expected to sign, was fostered by an array of environmental groups like the Sierra Club Atlantic Chapter and the 180+ agencies of NY Renews. It sets up enforceable targets for New York's energy economy with powerful climate change-fighting measures, including 70 percent of electricity sourced from N.Y. State-generated renewables by 2030, 100 percent carbon-free electricity generation by 2040, and net-zero carbon emissions by 2050. Environmental justice in the form of green-energy jobs, air monitoring, and other explicit protections for disadvantaged communities are an essential part of the plan as well. The law creates a Climate Action Council and several advisory panels, and tasks them with mapping out the path to these ambitious goals, which include provisions for nine Gigawatts of offshore wind, six GW of distributed solar, and three GW of energy storage capacity.
Legislation like this has been bouncing around Albany for several years. Clean-energy bills passed by a Democratic assembly were doomed to languish in a state senate controlled by Republicans (with the connivance of the Senate's now-defunct Independent Democratic Conference (IDC)). By electing clear Democratic majorities to both state chambers in 2018 (and smashing the IDC in the process), New York was able to  join Maine, Oregon, Washington, Colorado, New Mexico, California, and New Jersey, which all passed similar laws after electing Democratic majorities to their own state legislatures.
Some environmental advocates had called loudly for bolder action, with a move to 100% renewable energy by 2030. But by setting the most aggressive all-renewable energy goals in the nation, and actually passing CLCPA in Albany… well, there's still a lot to be excited about here.
What does the CLCPA mean to you?
New York's Atlantic Chapter of the Sierra Club has long lobbied for clean-energy legislation in New York State. To get a picture of what New York life will be like under the new CLCPA, we spoke to Gale Pisha, Co-Chair, Sierra Club Atlantic Chapter Legislative Committee, and a leader of the Rockland Sierra Club.
This bill talks about a "carbon neutral" electric power grid by 2040. What does this really mean?
Gale Pisha: This means that the grid could still use existing nuclear power, which we're not in favor of, and will push back on. But sometimes you can't get where you want to be unless you include that temporarily. And until they can get to completely carbon-free electric generation, utilities can purchase Renewable Energy Certificates (RECs) from elsewhere to make up the difference. But by 2050 the grid will be all based on renewable energy, and it will be completely carbon-free electricity generation.
The CLCPA's final goal of net-zero greenhouse gas (GHG) emissions by 2050 allows for 15 percent of that total being achieved by "offsets." Can you explain why zero isn't really zero—or is it?
There were concerns from some of our elected officials about mandating 100 percent GHG emissions reduction by 2050 over all sectors, because planes flying into our airports could still be using fossil fuels, along with out-of-state trucks, etc. So that's why they settled on a minimum of 85% GHG emissions reductions, with the flexibility to "offset" the remainder by some sort of carbon capture.

Environmental justice groups were most concerned that a utility could build a dirty gas plant in a low-income community and then buy RECs from elsewhere to offset those fossil fuel emissions. Offsets cannot be used in this way in this legislation. They are intended to offset emissions sources like airplanes and out-of-state trucks. The final language ensures that offsets have to be local projects, like reforestation, or agricultural carbon capture, that will remove carbon from the atmosphere. We'll continue working with frontline communities, our elected officials, and others, to ensure that offsets are used sparingly and appropriately, and not as a loophole to let polluters off the hook.

How will everyday life change around here by 2050 if these goals are still on track?
We would all be driving electric cars, and all our transit—trains, buses, trucks, and boats—would be electrified. And hopefully there will be electric planes by then too.
Your house would be totally electrified, and heated or cooled by a geothermal energy system or air heat pumps, which use electricity, and don't require gas. We have these technologies now. And energy efficiency will be a big thing. We'll tighten up our buildings to lose less heat during the winter and less cool air during the summer, so you won't need as much energy to begin with.
The CLCPA also mandates a 185 trillion BTU energy reduction from those home system changes, along with energy efficiency and transmission upgrades.
This legislation will be a touchstone for us in Nyack. We're just now setting out to create an ambitious 2030 Climate Action Plan and Coalition with people from throughout the community. CLCPA outlines big moves on things like pipelines and major regulations, while the individuals and groups here, along with the Village government, will make smaller moves, step by step. But those steps will align with the programs and guidelines from the state.
We all need to scale up on renewable energy, scale back on consumption of dirty energy, and reduce energy consumption overall to get us where we need to be.
— Marcy Denker, Sustainability Coordinator, Village of Nyack
Power grid utilities have a lot of work to do. What other changes can municipalities start on now?
There's plenty of "smart growth" stuff that we need to consider. We need to work toward walkable, bikeable town centers. We don't need this urban sprawl where you have to drive to get everywhere. We need better mass transportation. Even with electric buses, if they don't serve your route, they can't help you.
And, no matter what, climate change is also going to present a lot of challenges, so we'll need to learn to conserve in a lot of ways.
Are there any elements of this program already underway?
Yes! Some of these changes are already happening now, and will accelerate. For example, some of the Volkswagen settlement has been earmarked for renewable energy transportation projects. NYSERDA is taking applications from municipalities to buy zero-emission buses, or electrify their trains. There's a gas moratorium in Westchester: they're not building new housing with gas heating and cooking, and are scrambling to get geothermal and air heat pumps in now. The price of solar has come way down, so there are community solar projects springing up everywhere.
The state is already taking Requests for Proposals (RFPs) for the first two and a half GW of offshore wind mandated by the CLCPA, and wind farms are going up in western New York. The Sierra Club recently looked at different renewable energy projects in communities around the state, like the solar array at Clarkstown's old landfill. We wrote up examples of Community Choice Aggregation (CCA) in Westchester, LED streetlights in Clarkstown, along with community solar and geothermal projects, and put it into a municipal toolkit to show how communities around the state are making the switch to renewables right now. By the way, this was a bipartisan effort, with Republican town supervisors also saving money for their constituents by going renewable. We want to do this all here, and keep our energy dollars and our new green energy jobs right here in New York State.
We just had our first "ozone alert" in the NYC metro area. Renewable energy power generation and electric vehicles should also help to make that a thing of the past in New York, right?
That's absolutely true—and should be especially noticeable in environmental justice communities, where diesel buses idle near schools, and kids have some of the highest asthma rates. We'll all have cleaner air, and people will be more aware of the environment around them.
Learn more: