Celebrate the first weekend of summer with music, outdoor yoga, or medicine bowl healing. Celebrate the 200th birthday of the John Green House. Watch Bobby Kennedy's Last Crusade on stage at Penguin Rep. Join the walking tour through Upper Nyack. And enjoy a fun-filled day on Rockland Pride Sunday. It's summertime, and the living's bu-sy!
This Fri-Sun list of what to do and where to do it is brought to you by Rockland Center for the Arts. On Saturday, enjoy the multi-media live performance Intimacy Lost: The Living Gallery. Registration for summer Camp RoCA 2019 is now open and you can take a stroll through the Catherine Konner Sculpture Park to view the Natural Progressions and RoCA Nest 2019 exhibits.
Friday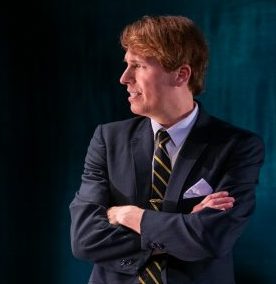 Penguin Rep Theatre presents Kennedy: Bobby's Last Crusade, which follows Bobby Kennedy during the fateful 1968 presidential campaign, from his announcement of his intention to enter the race to his last speech at the Ambassador Hotel in Los Angeles. The show leads audiences to wonder: What if Robert F. Kennedy, brother and adviser to a President and Junior Senator from New York, had never been assassinated? Would he have gone on to win the White House in 1968 and to bring our troops home from Vietnam? Would he have been the voice of moral clarity to bind Americans together? Tickets are $48 and available online. Fri 2p and 8p, Sat 4p and 8p, Sun 2p, and Thurs 7:30p, 7 Crickettown Rd, Stony Point. Show runs through July 7. On Sunday, June 23, the audience is invited to join the cast and crew for cake and coffee after the official opening performance.
Rejuvenate your soul and refresh your spirit with yoga and kayaking at the Lakeside Yoga & Kayaking Weekend. In the mornings and evenings, experience yoga and Qi Gong. In the afternoons, explore the shores of the lake in a canoe or kayak. Fri, 3p to Sun, 11a, The Stephen and Betsy Corman AMC Harriman Outdoor Center, 200 Breakneck Rd, Haverstraw.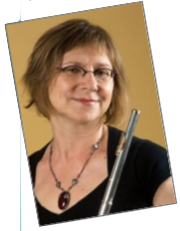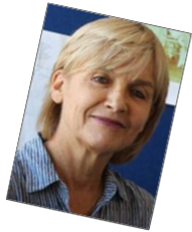 Flutist Stefani Starin and pianist Heidi Upton will perform compositions with a garden theme by Faure, Couperin, Messiaen, Paquito D'Rivera, Bach, and more at the
Summer Solstice Concert
. 7p,
Old Stone Meeting House
, 347 N Broadway, Upper Nyack.
Have a good laugh with stand-up comedian Marlon Wayan at Levity Live. 7:30 and 9:45p, 4210 Palisades Center Dr A-401, West Nyack.
Rockabilly, rhythm and blues, American roots, and folk will be strummed at the annual Rockland-Bergen Music Festival. It kicks off with Miss Emily, The Slippery Chickens, Joe D'Urso & Stone Caravan. 8p, Turning Point Cafe, 468 Piermont Ave, Piermont.
Celebrate the first day of summer with the Sonic Voyage Fest, featuring Twenty Committee, Valdez, Randy McStine, and Joe Deninzon & Stratospheerius. 10p, Olive's, 118 Main St, Nyack.
Saturday
Need a costume for Halloween or a theme party? The Children's Shakespeare Theatre is opening up their closets and holding a yard sale. Stop by and support the theater. 10a-4p, 117 Washington Spring Rd, Pallisades.
Experience the deep and meditative vibrational sounds of Tibetan Medicine Bowl Healing. If you suffer from headaches, joint pain, fatigue, minor aches, or anxiety, this is an alternative way to possibly relieve those issues. 10:30a-12p, The Open Spirit Nyack, 55 Burd St, Nyack.
If you are looking for a new creative outlet, try Brush Calligraphy for Beginners. Learn the basics of brush calligraphy–how to hold and use a brush pen to form and connect letters. 11a-1p, Shelly Luan Art Gallery, 161 Main St, Nyack.
Celebrate the 200th Birthday of the John Green House. Learn more about the progress and improvements, see a presentation about future goals, and enjoy a birthday cake, refreshments, and live music by Jeff Rubin. 2-4p, Nyack Library, 59 S Broadway, Nyack.
Stop by for the opening reception of Ruth Geneslaw's and Cassie Strasser's re:HUMANs. See works that respond to current events and the changing world. The artists explore contemporary social and political themes using figurative imagery. 2-5p, Lagstein Gallery, 85 S Broadway, Nyack.
The Rockland Center for the Arts presents Intimacy Lost: The Living Gallery, a multi-media living art gallery with the Emotions Physical Theatre. Watch dancers become moving exhibits that come to life through hip hop, ballet, and contemporary movement. 5 and 7p, RoCA, 27 S Greenbush Rd, West Nyack.  As a special treat, at 3p a group of aspiring young dancers from the Martin Luther King Multi-Purpose Center will perform contemporary dance.  This performance is free to the public and all are welcome to attend.
Come for dinner, stay for the band, Kick Start Charlie, an eight piece rock band with a three piece horn section. Enjoy timeless classics from '70s, '80s, and '90s. 9:30p, The Hudson Water Club, 606 Beach Rd, West Haverstraw.
Sunday
Join Rockland riverfront neighbors for the Piermont Slow Roll Community Bicycle Ride. It's a slow ride that will take you all over town, including the Piermont Pier which will be completely car free this Sunday. Meetup at 11a in Flywheel Park near Piermont Bike.
The Rockland County Pride Center presents Rockland Pride Sunday. Enjoy live music, performances by local high school marching bands, local vendors, and the crowning of the new Mx. Rockland County Pride. Don't miss this fun-filled day for the whole family with a bounce castle, crafts, an inflatable obstacle course, and more. 12-5p, Downtown Haverstraw (across from Village Hall).
Join the Historical Society of the Nyacks on a Walking Tour of Upper Nyack. The tour highlights remarkably detailed Victorian mansions, a fire company, and sites of early ship building and commerce. 2p, NW corner of N Broadway and 6th Ave, Nyack.
Stop by for an evening of guided meditation and chakra activation. The Sound Healing Workshop combines sound, shamanic dance, and music for an expansive and healing experience. 5-7p, The New Age Center, 1 S Broadway, Nyack.
Next Week
Wednesday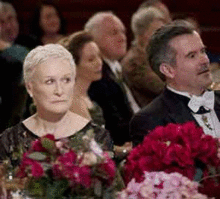 Rivertown Film presents The Wife. Behind any great man, there's always a greater woman. But this wife questions her life choices as she travels to Stockholm to see her husband receive the Nobel Prize for Literature. Joan has reached her breaking point. On the eve of Joe's Nobel Prize for Literature, the crown jewel in a spectacular body of work, Joan's coup de grace is to confront the biggest sacrifice of her life and secret of his career. 8p, Nyack Center, 58 Depew Ave, Nyack.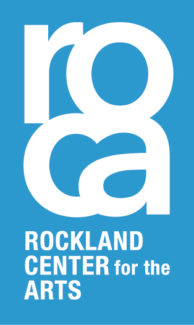 The Nyack Weekender is your Fri-Sun list of what to do and where to do it. This weekly series is brought to you by Rockland Center for the Arts.
To get the Nyack Weekender delivered to your mailbox auto-magically every Friday morning, add your name to our mail list. Visit our
online sign-up sheet
to subscribe