Super Bowl Champions and Nyack natives Jason and Devin McCourty lead the African American Day Parade on Saturday. There's ArtWalk and animated films, as well as A Little Night of Music to benefit Elmwood Playhouse. And don't forget Dad on Sunday.
This Fri-Sun list of what to do and where to do it is brought to you by Rockland Center for the Arts. Registration for summer Camp RoCA 2019 is now open and it's the last few days to check out the Juried Art Exhibit & Sale to benefit the Rockland County Pride Center. The exhibit and sale ends June 16.  Or take a stroll through the Catherine Konner Sculpture Park to view the Natural Progressions and RoCA Nest 2019 exhibits.
Friday
Saturday

Support Elmwood Playhouse at its annual gala benefit, A Little Night of Music. Enjoy an elegant dinner buffet with gluten-free and vegetarian items, a dessert bar, wine, beer, and bubbly. Entertainment by the Heartfelt Barbershop Quartet and the Elmwood Harmony Collective performing some old time favorites. There will be a live auction and the ability to bid on great items like two orchestra seats to the Met Opera show of your choice and dinner, glamping on your own private island, and tickets to Sleep No More. Guests will also receive an Elmwood Playhouse branded canvass bag with goodies. Tickets are $150 and are available online. 6-9p, Location provided upon ticket purchase.
Sunday
Looking Ahead …
Friday, June 21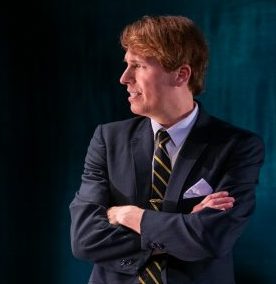 Penguin Rep Theatre presents Kennedy: Bobby's Last Crusade, which follows Kennedy during the fateful 1968 presidential campaign, from his announcement of his intention to enter the race to his last speech at the Ambassador Hotel in Los Angeles. The show leads audiences to wonder: What if Robert F. Kennedy, brother and adviser to a President and Junior Senator from New York, had never been assassinated? Would he have gone on to win the White House in 1968 and to bring our troops home from Vietnam? Would he have been the voice of moral clarity to bind Americans together? Tickets are $48 and available online. Fri 2p and 8p, Sat 4p and 8p, Sun 2p, and Thurs 7:30p, 7 Crickettown Rd, Stony Point. Show runs through July 7. On Sunday, June 23, the audience is invited to join the cast and crew for cake and coffee after the official opening performance.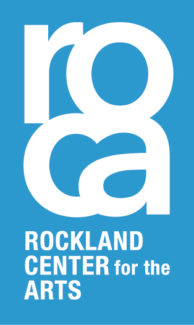 The Nyack Weekender is your Fri-Sun list of what to do and where to do it. This weekly series is brought to you by Rockland Center for the Arts.
To get the Nyack Weekender delivered to your mailbox auto-magically every Friday morning, add your name to our mail list. Visit our
online sign-up sheet
to subscribe.