Row, row, row your boat… or learn how to Build a Boat at the Hopper House. Enjoy the weather and have fun with kayaking or fishing at Lake DeForest. Or celebrate the 243rd birthday of the nation with an Independence Day Commemoration. When you need a break from the sun, watch ON YOUR FEET at the Westchester Broadway Theatre or Don't Drink the Water at Antrim Playhouse.
This Fri-Sun list of what to do and where to do it is brought to you by Rockland Center for the Arts. Registration for summer Camp RoCA 2019 is now open and you can take a stroll through the Catherine Konner Sculpture Park to view the Natural Progressions and RoCA Nest 2019 exhibits.
Friday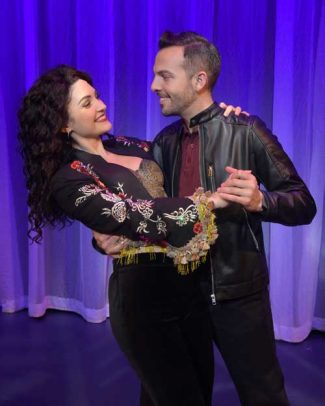 Westchester Broadway Theatre presents ON YOUR FEET, the story of Emilio and Gloria Estefan. Follow the pair's journey from their humble beginnings in Cuba to becoming pop sensations. Just when they thought they had it all, they almost lost everything. Let this show take you behind the music and inside the real story of this record-making and ground-breaking couple who found a way to end up on their feet. Tickets are available online. Show runs through Aug 4, Fri 6:15p, Sat 6:15p, Sun 11:45a and 5:15p, and Wed 11:15a. 1 Broadway Plaza, Elmsford.
Learn everything you need to know about this year's Summer Reading Program at the Children's Summer Reading Kick-Off Party, and have fun with the goofy magician Joe Fischer. Suitable for kids grades 3-5. 4-5p, Nyack Library, 59 S Broadway, Nyack.
Stretch and reset your inner clock during AntiGravity Stretch & Restore. Focus on relaxation, stillness, and breathing. If you're stressed, injured, or sore, this will help restore your mind and body. 5:45-7p, Soul Flyte, 13 S Broadway, Nyack.
Laugh with Taylor Tomlinson. She is only 24 years old, but has the confidence and capability of an expert comedian. With her sharp crowd-work, biting wit, and wonderfully self-deprecating point of view, you're sure to have a fun night. 7:30 and 9:45p, Levity Live, 4210 Palisades Center Dr A-401, West Nyack.
Maureen's Jazz Cellar presents Freddie Jacobs Quartet featuring David Budway, Ben Perowsky, and Dan Duke. 8p, 2 N Broadway, Nyack.
Saturday
Kayak, fish, or walk on the lake at the 5th annual Lake DeForest Day. The day will feature the always entertaining Supervisor's Race at 8:30a, an opening ceremony at 9a, and several open paddle sessions. Boaters can rent kayaks and canoes from 9:30a-3p. Lake DeForest, parking at the New City Little League field on Strawtown Rd, New City.
Build a Boat at the Edward Hopper House. Dreaming of the wide sea? Start small and let Jonathan Richter show you how to build a skin-on-frame F1 Kayak. The ribs are already set-up, and now it's all about shaping the bow and stern. You will also learn how to carve a traditional Greenland Paddle. Sat and Sun from 12-4p, 82 N Broadway, Nyack.
This is your last chance to view the Liberty Street School Exhibit at The Historical Society of the Nyacks. Get glimpses of the students and teachers from the 19th century who attended school on the corner of Liberty Street and Depew Ave. See photographs, mementos, and stories contributed by alumni. 1-4p, 50 Piermont Ave, Nyack. In July by appointment only.

Celebrate the 243rd birthday of the U.S. with an Independence Day Commemoration! Start with an illustrated lecture and reading of Declaration of Independence, followed by the firing of the cannon. Sat and Sun 1–3p at Stony Point Battlefield, 44 Battlefield Rd, Stony Point.
Need a good laugh? Mayhem ensues with Woody Allen's Don't Drink the Water. when an American tourist family rush into the embassy ahead of the police, who suspect them of spying behind the Iron Curtain. Fri and Sat 8p, Sun 2p, Antrim Playhouse, 15 Spook Rock Rd, Wesley Hills. Play runs through June 30.
Come for a great Peruvian dinner and stay for the party. Grab your dancing shoes and dance to the rhythm at the Salsa Night with Swing Combo. 9:30p, Maura's Kitchen, 81 S Broadway, Nyack.
Sunday
Is your dog looking for exercise and a chance to socialize with its peers? Paws on the Pier presents Dog Walk for a Cause. Have fun on the one mile walk on the pier, enjoy a costume contest, raffles, and vendors. All proceeds benefit the Hi Tor Animal Care Center and the Piermont Community Dog Run. 10a-12p, Ferry Road entrance, Piermont.
The Fire Mountain School of Nyack will be hosting its 1st annual Hudson River Dragon & Lion Dance and Chinese Martial Arts Festival. Enjoy performances from highly respected and internationally renowned Chinese martial arts schools and Lion Dance teams. Proceeds from this event will be used to rebuild the retaining wall that supports the access road to Nyack beach. 12-4p, Nyack State Beach Park, Nyack.
Watch a Boulders Game and join the Celebration of Liberty and Pride. The baseball game is followed by the Honor Guard and fireworks accompanied by patriotic music. 5-9p, Boulder Stadium, 3 Palisades Credit Union Park Dr, Pomona.
Next Week
Monday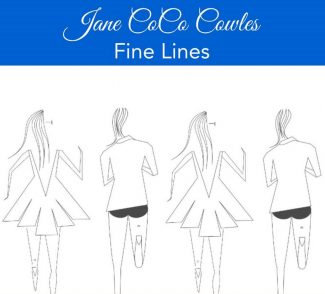 Jane CoCo Cowles is the Artist of the Month at The Corner Frame Shop. Stop by for her new exhibit Fine Lines. The exhibit runs from July 1-31, with an Artist's Reception on July 18. 10a-5:30p, The Corner Frame Shop, 40 S Franklin St, Nyack.
Tuesday
Celebrate Independence Day with Fireworks. Festivities start at 5p, the concert at 8p, followed by the fireworks at 9p. (rain date July 3rd). Nanuet Senior High School, 103 Church St, Nanuet.
Music on the Hudson kicks off the summer concert series with Dead Meat. Bring a chair or blanket, a picnic dinner, and enjoy some good music, sponsored by the Nyack Park Conservancy. 7-9p, Memorial Park, Nyack.
Looking ahead…
Friday, July 12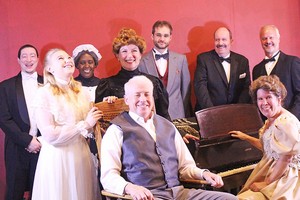 Elmwood Playhouse presents The Little Foxes. A story of three greedy, wealthy siblings who form a partnership with a Chicago capitalist to build a cotton mill in the South, where costs are cheap and profits are high. The conspiracy touches off a vicious circle of avarice, lying, scheming, and cruelty that sweeps them inexorably to a shocking finale. Tickets are available online. Show runs from July 12 through through Aug 3, Fri and Sat 8p and Sun 2p. 10 Park St, Nyack.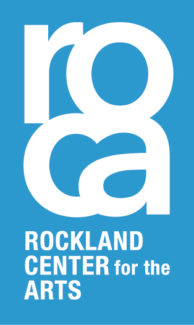 The Nyack Weekender is your Fri-Sun list of what to do and where to do it. This weekly series is brought to you by Rockland Center for the Arts.
To get the Nyack Weekender delivered to your mailbox auto-magically every Friday morning, add your name to our mail list. Visit our
online sign-up sheet
to subscribe.