Summer is finally here (basically). Get ready for the season and learn how to row. If you're hands on in the kitchen, try and bake your own bread; if not, lean back and fill your plate with what men are cooking at the Nyack Center's annual food extravaganza. Take a break from the heat with ART at Penguin Rep Theatre or On Your Feet at Westchester Broadway Theatre. It's also First Friday. Check out new art with the Nyack Art Collective.
This Fri-Sun list of what to do and where to do it is brought to you by Rockland Center for the Arts. Registration for summer Camp RoCA 2019 is now open for the Juried Art Exhibit & Sale to benefit the Rockland County Pride Center; it continues through June 16.  Take a stroll through the Catherine Konner Sculpture Park to view the Natural Progressions and RoCA Nest 2019 exhibits. And experience wellness and creative expressions at the Art and Wellness Festival.
Friday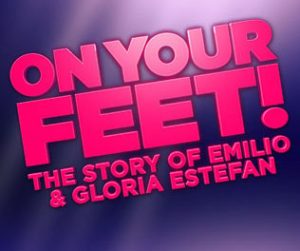 Westchester Broadway Theatre presents ON YOUR FEET, the story of Emilio and Gloria Estefan. Follow the pair's journey from their humble beginnings in Cuba to becoming pop sensations. Just when they thought they had it all, they almost lost everything. Let this show take you behind the music and inside the real story of this record-making and ground-breaking couple who found a way to end up on their feet. Tickets are available online. Show runs through Aug 4, Fri 11:15a and 6:15p, Sat 6:15p, Sun 11:45a and 5:15p, Wed 11:15a, and Thurs 11:15a and 6:15p. 1 Broadway Plaza, Elmsford.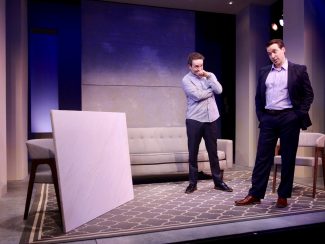 Penguin Rep Theatre presents ART by Yasmina Reza, about how beauty is in the eye of the beholder. Watch three long-time friends come to laughs and blows over the value of an expensive modern art painting. Tickets are $48 and available online. Fri 8p, Sat 4p and 8p, and Sun 2p. 7 Crickettown Rd, Stony Point.
On this First Friday of June:

Check out "abstract" group artwork and conversations with the Nyack Art Collective. Listen to the artists speak about their work, techniques, and inspiration. 8-10p, 104 Main St, Nyack.

From 6-7p there will be a Hopper House reception for Sarah Forkin, the First Friday Artist of the Month. Sarah was a part of the first graduating class of the Edward Hopper House "Nighthawks" in 2018. Afterwards, there will be a Gallery Talk with Joseph Stanton, a poet and art historian who has written extensively on the works of Edward Hopper. 7-8p at Edward Hopper House, 82 N Broadway, Nyack.
The Rockland Audobon Society invites you to learn about the Wolves of North America. A guest speaker from the Wolf Conservation Center will talk about the history, ecology, and biology of wolves, and the current challenges facing wolf recovery across the United States. 6:30p refreshments and conversation, 7p program begins, Congers Lake Memorial Park Community Center, 6 Gilchrest Rd, Congers.
Get a good laugh in with Nikki Glaser. 7:30 and 9:45p, Levity Live, 4210 Palisades Center Drive A-401, West Nyack.
Join jazz and blues legend Samuel Waymon as he performs a special concert in support of the Cancer Services at Montefiore Nyack Hospital. 7:30-9:30p, Nyack Library, 59 S Broadway, Nyack.
Saturday
Give rowing a try at a Free Introduction to Rowing event. Learn the basic body mechanics of the rowing stroke on an individual land-based rowing machine. Suitable for ages 10 years and up. Don't forget to pre-register if you want to reserve a seat in a boat to try rowing on the water. Rockland Rowing Association, 9a-12p, Rockland Lake State Park, lot #6, Valley Cottage.
Looking for some beautiful things for your home or unique heirloom items? The Palisades Community Center is holding an Antiques and Collectibles Sale. Find lots of furniture, artwork, toys, fine crystal, ceramics, heirloom silver, tapestries, vintage clothing, jewelry and furs, oriental rugs, contemporary crafts, and much more. Sat and Sun 9a-3p, 675 Oak Tree Road, Palisades.
Strawtown Studio continues its community workshop series The Four Elements. This Saturday explore what water needs to support life and how you can take part in keeping it healthy with artist, educator, and water advocate, Laurie Seeman. All ages are welcome. 10:30a-12:30p, Marydell Faith & Life Center, 640 N Midland Ave, Nyack.
In case you haven't seen it, the Liberty Street School Exhibit at The Historical Society of the Nyacks has been extended through the end of June. Get glimpses of the students and teachers from the 19th century who attended school on the corner of Liberty Street and Depew Ave. See photographs, mementos, and stories contributed by alumni. 1-6p, 50 Piermont Ave, Nyack. Regular hours (1-4p) through Sat, June 29 and in July by appointment only.
The Nyack Library is hosting the American Creed Film Festival. Each short film will be around two to eight minutes long, and will answer the question: How can we make a difference in our immediate community? 2-4p, Nyack Library, 59 S Broadway, Nyack.
Strawberry smoothies, shortcakes, or just the pure fruit are all available at the annual Strawberry Festival. 2-6p, Palisades Presbytarian Church, 117 Washington Spring Rd, Palisades.
The Nyack Community Chorus and Music Director Dru Pluhowski present an afternoon of music with their spring concert. Treat yourself to music from Pippin, Get Happy, and more. 4p, First Reformed Church, 18 S Broadway, Nyack.
The Nyack Park Conservancy presents Cocktails on the Hudson. Celebrate the community with cocktails, music, and scenic Hudson River views. All proceeds will benefit the 2019 Music on the Hudson Concert series and the Nyack Recreation Programs. 6-8p, 315 N Broadway, Nyack.
Bake your own bread in a wood-fired oven at the Bread Baking Workshop: The Search for the Holy Grain. Get introduced to a new kind of bread, made with Ordeum® malted barley leaven at this two-day workshop. Sat 7:30-9p, Sun 8:30a-1:30p, The Pfeiffer Center, 260 Hungry Hollow Rd, Chestnut Ridge.
Sunday
Go treasure hunting at the 5th annual Antiques and Vintage Fair. Vintage items, collectibles, antiques, books, artwork, and more are waiting for you. And when you're done shopping, take a self-guided tour of the museum's collection of original antiques. 10a-5p, Ringwood Manor, 1304 Sloatsburg Rd, Ringwood, NJ.
Join The Rockland Center for the Arts for the Art and Wellness Festival, an afternoon of artist-driven experiences, performances, and workshops exploring wellness and creative expression. 12-4p, 27 S Greenbush Rd, West Nyack.
Joseph Hauer is performing classical piano music at the Young Masters Recital Series. 1:30-3p, Valley Cottage Library, 110 Route 303, Valley Cottage.
The South Nyack Walking Tour, presented by the Historical Society of the Nyacks, will show off beautiful Victorians on South Broadway. View floral stained glass entries, palladian widows, and mansard roofs. Meet at 2p, SW corner of S Broadway and Cedar Hill Ave, Nyack.
Take your taste buds to Men Cooking for Nyack Center with celebrity chefs and over 60 volunteers preparing a variety of dishes. All proceeds go to Nyack Center's programs to assist children and families in need. 5-7p, Nyack Center, 58 Depew Ave, Nyack.
It's Pride Month and the Nyack Pop-Up Chorus is celebrating by singing songs that make everyone feel proud to just be themselves. No experience necessary, lyrics will be provided. A $5 donation is suggested. 6-8p, Casa del Sol, 104 Main St, Nyack.
Next Week
Monday and Wednesday
Elmwood Playhouse is holding auditions for its upcoming production of Next Fall, written by Geoffrey Nauffts and directed by Larry D. Gabbard. Next Fall is a moving, provocative, sometimes stinging, and often funny picture of modern romance, asking questions about commitment, love, and faith. There are roles for two females and four males. Actors should be willing to engage in the psychology of character behaviors, have knowledge or be willing to learn a little about the politics of sexuality and theories of religion, and be comfortable with close human same-sex contact. Auditions are open to all ages, types, and ethnicities. Crew and other volunteers are also needed. 7:30p, 10 Park St, Nyack.
Tuesday through Thursday
The Center for Safety & Change is hosting its annual Fashion Sale. Shop for new designer merchandise for women, men, and children at below wholesale prices. 10a-9p, Helen Hayes Youth Theater, 142 Main St, Nyack.
Wednesday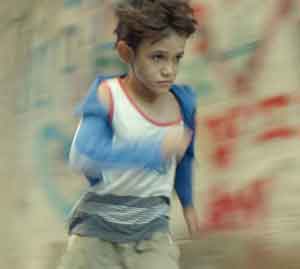 Rivertown Film presents Capernaum, the the story of Zain, a 12-year-old Lebanese boy who sues his parents for neglect. The film follows Zain on his path from a streetwise child to an hardened 12-year-old "adult." 8p, Nyack Center, 58 Depew Ave, Nyack.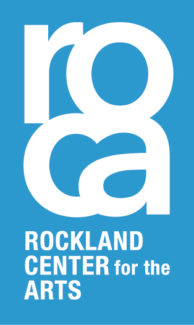 The Nyack Weekender is your Fri-Sun list of what to do and where to do it. This weekly series is brought to you by Rockland Center for the Arts.
To get the Nyack Weekender delivered to your mailbox auto-magically every Friday morning, add your name to our mail list. Visit our
online sign-up sheet
to subscribe.