The Rockland Democratic primaries on Tuesday, June 25 features incumbent Village Trustee Marie Lorenzini running to retain her seat. Polls are open from 6a to 9p. Visit the Rockland County Board of Elections to learn where to vote.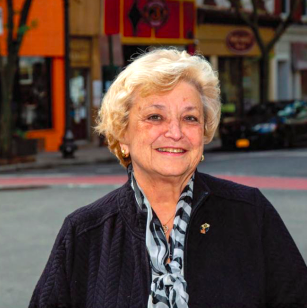 by Marie Lorenzini
Nyack Democrats, thank you for your support. It has been an honor to serve as your Village Trustee for the last 14 years. I am so proud of the work we have done together, and would like to continue to roll up my sleeves to serve. With that in mind, I'm asking for your vote next TUESDAY, June 25.
I have a proven track record of championing fiscally responsible endeavors while supporting all members of Nyack's diverse community. During my years of service to our village, I have:
Kept village budgets under the state's 2% budget tax cap.
Secured funding and spearheaded design for the new "Village of Nyack" sign at the Route 59 Gateway.
Voted against a zoning change that would have greenlighted inappropriately large multifamily housing on Waldron Avenue.
Helped obtain $4.3 million for "Safe Routes To School" to the Nyack Middle School.
Helped secure easement for a walkway that will connect Memorial Park to the marina.
Championed the Nyack Parks Conservancy, especially the Memorial Park Splash Pad.
Served as a longstanding member of the NAACP.
Staunchly advocated for our LGBTQ+ community.
Served as founding steering committee member of Soup Angels, now 13 years strong.
Serve as president of the Rockland Riverfront Communities Council.
Anyone who has attended a Nyack Village Board meeting can speak to my preparation and pointed questions on issues. I am dedicated to ensuring Nyack continues to thrive as a community.
I humbly ask you to support my re-election as Village Trustee and to vote on Tuesday, June 25.  Thank you.
See also Closing Arguments for: